5 Tips To Help You Choose The Right Type Of Casket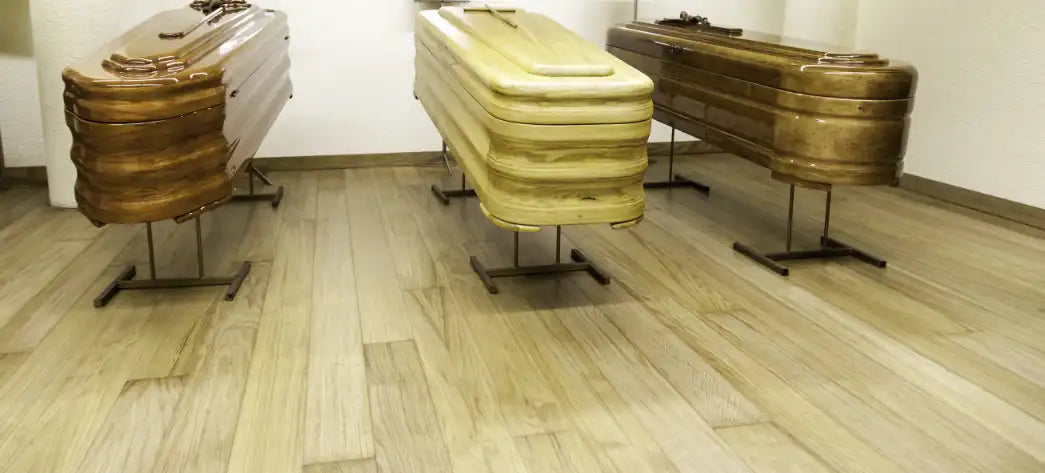 What Type Of Casket Should You Choose?
There are different types of caskets available for purchase these days. You have a wide range of choices based on the size of the casket, the material used, the nature of the casket and even the colors available. So, if you are shopping for a casket for a ceremony you're planning, making a choice can be tough. 
With so many different casket types available in the market, how do you know which one you may need? Here are 5 tips that can help.
Think of the kind of funeral you're hosting
There are different kinds of ceremonies that you may be able to host for your loved one who has passed on. The type of casket that you choose should be appropriate for the ceremony you're planning. Here is an overview of the different caskets that are suitable for different kinds of funerals. 
For traditional ceremonies
If you're having a traditional ceremony, a wooden casket or a metal casket may be appropriate. You could also consider getting an open casket if you are having a viewing during the ceremony. 
For more contemporary ceremonies
In case of a more modern funeral, you could choose a colorful casket that your loved one may  have preferred. Typically, metal caskets come in a wider range of colors than caskets made from other materials. 
Green funerals keep the environmental impact of the casket in mind before burying or cremating the person. If you're having a green funeral, the casket needs to be biodegradable. Materials like bamboo, cardboard or untreated wood are ideal choices here. 
For burials
In case of a burial, it makes sense to invest in a sturdy and luxurious casket if you have the budget for it. Metal parts or metal usage will not be an issue, since the casket needs to be buried and not cremated for such ceremonies. 
For cremations
If you're having a cremation ceremony, you will have to get a casket that is easier to cremate. Regular burial caskets may not be suitable here. Instead, you will need special cremation caskets made of flammable materials.
Choose a casket type that is appropriate for the deceased person
You also need to factor in the height and weight of the person for whom you're buying the casket. Based on the length and width, you have different caskets like small caskets, regular-sized options and oversized caskets. Small caskets are suitable for pets or small children, while oversized caskets are ideal for people who were taller or heavier than the average person. Choosing a casket of the right size ensures that your loved one can be accommodated in the box comfortably. 
Consider the preferences your loved one 
Whether you are planning a funeral for a close member of your family or for a friend you dearly loved, chances are, they may have discussed some of their funerary preferences with you or with other members of the family. Discuss this matter with other people in your circle and find out if the deceased person had any specific preferences about the type of casket they wanted. For instance, they may have preferred a certain material or been fond of a specific color. Make your purchase accordingly. 
Check if you need any special features or customizations 
If you want to go the extra mile when you're planning a funeral, you may need a casket with special features that bring in an element of personalization. The colors of the casket can be customized to represent your loved one's favorite sports team or country. Or you could have a memory drawer to store some nostalgic keepsakes for the person being buried. 
There are many ways to do this. At Titan Casket, you can even design your own custom-made casket by choosing exteriors, interiors and features that you want. This saves you the trouble of browsing through different caskets to make a choice. 
Keep your budget in mind 
The type of casket you need also depends on the budget you have set aside for this purpose. Based on the kind of casket you choose, the price can range from as low as around $500 as high as around $4,000. This is a wide price range, so you can definitely find a casket that fits in with your budget. 

The Right Type Of Casket Matters A Great Deal!
Since there are different caskets that are suitable for different people and ceremonies, making the right choice is crucial. Your selection of a  casket needs to be suitable for the kind of funeral you're having, but at the same time, it must also reflect the person you're honoring. This will give everybody in the family and everyone who was a friend some much-needed sense of calm and closure, particularly during such a difficult time.