Do Online Caskets Arrive Broken?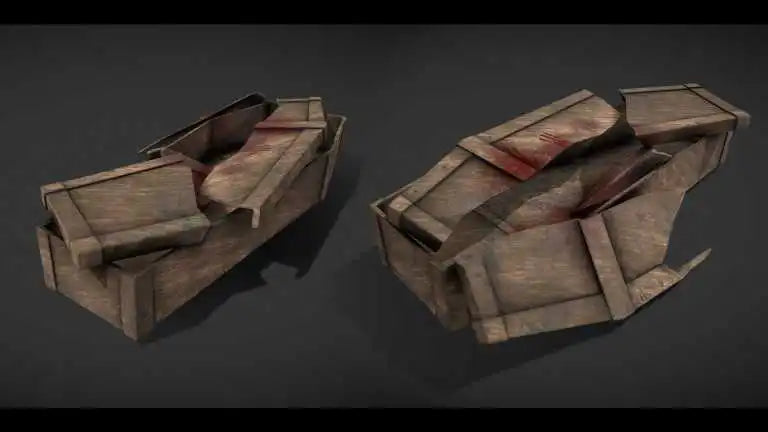 Can I Safely Buy A Casket Online?
Yes, you can buy a casket online. In fact, the process is simpler than you think. When you buy a casket on Titan Casket, you not only get to choose the type of product you want, but you can also customize it to your liking. We will then deliver your customized casket to the funeral home of your choosing. 
As of now, a funeral home cannot refuse you the right of delivery of an online casket, or charge you for any added handling costs. Buying a casket online can also be cheaper than choosing one from a funeral home. Buying caskets online can offer significant savings over what you can expect from funeral home caskets. 
What Are The Risks Associated With Buying Caskets Online?
One of the main qualms for those who wish to buy a casket online is the quality of online caskets. Is it really worth the risk? Firstly, there's the risk of not having in-person visits to see the casket as one would in a funeral home. People do in-person visits to get an idea of the different types of materials, colors, and styles when buying caskets. This can speed up the decision-making process and secure you of the quality of your purchase. 
What's more is that a good vendor will offer more than enough casket options, such that you get to choose your purchase based on the ideal proportions, color, and material. When buying online caskets from an established and secure vendor, you can expect good quality of your purchase. Look for high-grade materials like metal caskets that are assembled with high-quality American-produced steel, and wooden caskets made using sophisticated softwood and hardwood. 
Another risk associated with buying online caskets is how and when they will be delivered. You want to choose a company that has clear provisions for how it will deliver your product to you. A good vendor will understand the significance of timing in the delivery of caskets. 
Do Online Caskets Arrive Broken?
There is no clear proof that online casket purchasing is worse than buying caskets from funeral homes. The assumption that online vendors are sketchy has validity based on who you select for your online casket purchase. As with funeral homes, you want to be scrupulous about the online vendor you select. Here are some general guidelines for selecting a good website to buy a casket from. 
In case you are choosing to buy your casket online, it is always a great idea to ensure that your vendor offers a telephone number, email address, or another contact to reach a customer service representative. It is wise to stay away from a company that does not offer customer service information to you upfront, or at all. Besides this, it is also recommended to opt for a company that has no hidden costs and is transparent about its fees. Also, ensure that your vendor has a clearly stated policy on privacy. Don't forget to check on the customer reviews.
Aside from this general housekeeping, the benefits of buying caskets online seem to outweigh the cons: it is cheaper to buy a casket online, delivered faster to you, and less emotionally exhausting to browse online. If you are using a top-notch service provider, you can reduce the risk that your online casket will arrive broken. What's more, is that you are likely to be paid back in full if this is the case.

What Happens If Your Casket Arrives Broken?
In the event that your online casket arrives damaged or broken, based on the vendor you select, you can receive a full refund or replacement of your casket. At Titan Casket, we are well aware that your casket is a highly personal and precious piece of cargo, and it is our goal to deliver it to you in pristine condition. At the time of delivery, we encourage you to inspect the item. 
If the item is damaged in any capacity, we request you to refuse its delivery and take pictures of it if you can. Titan Casket will then immediately ship a replacement over to you, or issue you a complete refund. The same applies to the scenario where your product arrives too late to be used for the funeral: we will automatically issue a complete refund after returning your item.