How To Throw A Great Halloween Bash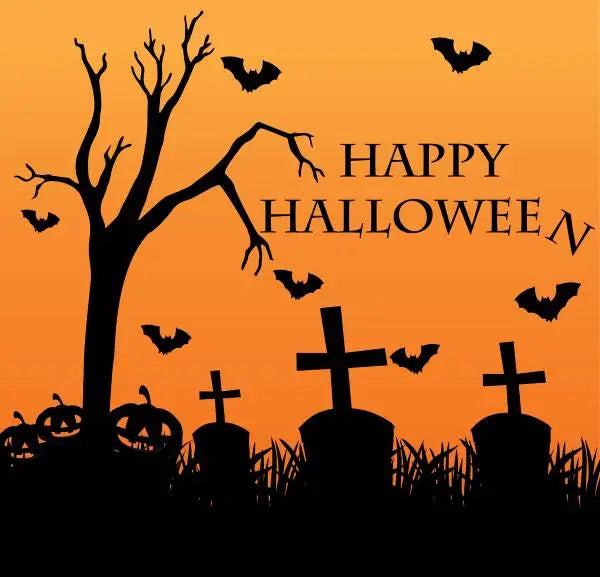 The Significance Of Halloween
For many people, Halloween is the most exciting time of year. A holiday that has its roots in Celtic tradition, the day has gone from a small festival beginning in the 19th century to a massive celebration that has spread from the United States of America to the rest of the world. Even in nations where there is no historic precedence of Halloween, the holiday is celebrated widely, especially by younger generations. Halloween traditions include trick or treating, where young children collect candy from their neighborhood in a costume of their choice. You can go to costume parties, carve pumpkins into jack-o-lanterns, bob for apples, eat caramel apples, visit theme parks or haunted houses and screen horror films. The holiday is all things fun and scary, giving you a one-day pass to dress up and be whoever you want. From superheroes to historical characters, people spend weeks in advance deciding upon and creating intricate costumes. 
Throwing A Halloween party
Halloween decorations are put up in the same spirit of the holiday- spooky and realistic. You can decorate your home if you're hosting a Halloween party, or even if you want to join in the neighborhood excitement. There are dozens of different ideas to decorate your home for Halloween, but you can find a few helpful suggestions to include in your planning this year. 
What To Consider For Your Halloween Party
Venue
Your Halloween party's venue is everything. There are a few factors to consider when deciding upon a venue. First, is it easily accessible? It's important to ensure that your guests can arrive easily and have sufficient parking space. Second, does it have the potential to be Halloween-worthy? There must be space for decorations, food, drinks and space to dance if that's the plan. If you're hosting at your home, you need to make sure you can clear out an area for the amount of people invited. Shift furniture, clear any fragile objects and just generally focus on making the space as conducive to a large party as possible. Here are a few tips on how to do this:
Move out large furniture and shift in chairs and smaller seating

Create a large empty space in a central location where people can collect 

Go spooky! Replace your doorbell with an ominous audio clip to put guests in a Halloween mood
Theme
While Halloween is a theme in itself, you can push the envelope and choose a more specific theme for your party. This gives people a more specific idea for their costume, and keeps everything coordinated. It isn't just another Halloween party, but takes the night to another level. Here are a few creative ideas for themes you can consider:
Zombies: Your guests can have a ball with makeup and special effects, trying to make a costume that screams zombie. You can draw inspiration from popular television shows like The Walking Dead and even the White Walkers from Game of Thrones.
Graveyard: There isn't anything as eerie as a

graveyard

theme. Use a smoke machine and plastic headstones around your yard to get the theme just right. For an extra push, add dripping blood on the headstones. 

Murder mystery: Nothing says Halloween like a Murder Mystery party. Each guest is given a role, and together you must determine a killer's identity. It shows that you put an extra effort to include everybody, and adds a bit of drama to the evening.
Gruesome History Funeral: Ask all your guests to come as a gory version of their favorite historical individual! This allows for an overarching theme with diverse costumes within it. Everyone gets to showcase their own preferences and interests while keeping the Halloween theme intact. 
Supervillains: Every good superhero needs a nemesis. By throwing a supervillain themed bash, you can fill the room with the most evil characters from films, storybooks and television. You can take this to the next level by choosing a Best Supervillain Costume and giving out a prize. 
Decoration 
Decorations are possibly the single most important element in a great Halloween party. They make a regular party a uniquely Halloween party. Your approach to decorating should be to stay on theme if you have one, or choose pieces that are spooky, reusable and add to the party's atmosphere. Below are a few creative ideas to consider for decoration. 
Funeral Wreaths: Take a generic Christmas piece and make it Halloween themed by adding in fake spiders, cobwebs and dried leaves. Put these up on doors around your

venue

to welcome guests. You can even have guests make their own spooky wreaths by buying supplies and creating a designated craft zone. 

Caskets:

Buy a casket online

and set it up in your yard or living room to make the party more realistic. You can place a skeleton inside, or get in yourself to give your guests a real fright.

Titan Casket

sells a diverse variety of caskets to choose from, and you can order them online so that they reach in time for your big bash. You can even purchase headstones and make your own

graveyard.

Potion bottles: Turn old glass containers into a witch's potion lab by filling them with water, glitter, rubber toys and food coloring. For an added effect, you can place pieces of dry ice around them to create a light mist. 
Bloody candles: Take a normal candle and add drops of red paint running down it to create a bleeding candle. Consider using thick acrylic paint for this, and use a deep red color with hints of brown mixed in.
Googly eyes everywhere: Googly eyes are the key to making your

venue

come alive. You can put them on candle stands, glasses, vases and even vegetables. To take this to the next level, you can buy edible googly eyes for food. 

Macrame ghosts: With macrame becoming the new home decor trend, you can include it in your Halloween

decoration

by braiding it in the shape of a ghost and adding googly eyes or black paper to add an expression. For this, you will need thread, embroidery hoops and craft paper.

Pumpkin balloons: Take any orange balloons, blow them up and add expressions with black permanent markers to create the perfect floating jack-o-lantern.
Bones: A frequent find in the Halloween section of most stores, plastic bones can be used in a variety of ways to bring the edge to your

Halloween party

. You can create a skull centerpiece by placing flowers in the skull. Dark red and purple flowers are best suited for this purpose. You can even hang an entire skeleton in your coat closet to give guests a fun surprise. 

Pumpkins: Rather than doing a conventional jack-o-lantern, you can paint your pumpkins with stripes, blotches or bats to make them stand out. Use a poster paint for this purpose so you can wash it off if you want to reuse the pumpkins.
Food and Drink
Spiderweb nachos: Nachos are a party favorite, but you can make them fit your Halloween theme too! Spread the ingredients out flat, one on top of the other, and add sour cream in the shape of a spiderweb to top it all off. Throw in a fake plastic spider, and your snack is complete.
Graveyard biscuits: Take your regular butter cookie recipe and use gray icing to draw on a headstone with RIP written on it. Arrange them across a tray to create an edible graveyard.
Ghost cupcakes: A simple but compelling idea, your cupcake ghost will be sure to liven spirits. Spread your un-iced cupcakes in the general shape of a ghost, and then add white butter cream on top of it. You can use chocolate to create the eyes and mouth, and voila- you have an edible ghost.
Spider floss: You can create this easy topping by melting sugar and then spinning it to create a floss that resembles an intricate spider web. You can add this on top of popcorn, cake or cupcakes.
Bat cheese balls: Cheeseballs are no longer only a snack for children. Fry your cheeseballs as per usual, and then add curved pita or nachos on either side to give the impression of bat wings. You can use edible paint to make them black, and even throw a sprinkle of gold glitter on them for that extra frightening image.
Frankenstein marshmallows: This is a slightly more time consuming idea, but definitely worth it in the end. Take a regular marshmallow and use marzipan, melted chocolate and candy to create a mini Frankenstein. Pop it on a skewer or toothpick and you're party ready.
Eyeball martini: Make a normal martini, and then pop a raspberry inside a pitted litchi to create a realistic eyeball into your drink. Not only does this elevate the taste of the martini, but it brings a fun element to your Halloween bar.
Glitter cocktail: Head to your local grocery store and pick up some edible glitter. Add this to your cocktails to create a poisoned martini or cosmopolitan. You can even add purple or green glitter to a mojito to create a potion for your guests.
Events/Games
There's nothing more engaging than a Halloween party with some themed events thrown in.
Screen a scary movie: Put on a crowd favorite horror film to get the scary energy going. Whether it's Annabelle or the silent thriller, A Quiet Place, this will get your guests in the mood for a wild Halloween celebration. With theater snacks, you can use a mini-projector to play the film in your own living room.
Graveyard Hide-n-Seek: Use your backyard graveyard decoration to turn the night into an exciting game of Hide-n-Seek!
Pumpkin quidditch: The adored fantasy sport from Harry Potter can be recreated in your backyard with nothing more than some brooms and pumpkins. Replace the balls with round pumpkins and give your guests a chance to join the wizard universe for a night.
Guess the song: Set up your loudest speakers and play the most famous Halloween songs from the past few years. The first guest to guess the song title gets a prize. 

Bring The Halloween Spirit
Halloween is one of the most exciting days of the year. There is infinite potential for new and exciting ideas for your party and costume. If you're throwing a Halloween party, you have to be sure to make the event as interactive as possible, while retaining the trademark spookiness of Halloween.