Simple Guide to Submitting Obituaries Online or to Newspapers.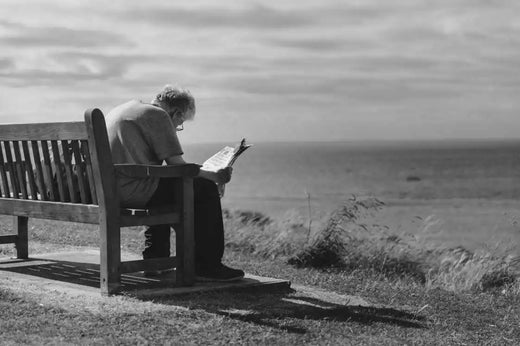 Preparing yourself to share your loved one's obituary.
After a person dies, their loved ones publish their obituaries in newspapers or social media, or websites. While technology has simplified the process, there's no one way or right way to write an obituary. You must do what feels right to you. Losing a loved one is one of the most traumatic events in a person's life. Dealing with grief and loss can be emotionally overwhelming and you may require some time to process your emotions. This guide simplifies the process of submitting an obituary either to a newspaper or online.
Steps to submit a newspaper obituary
In the old days, before social media, newspapers were the main source through which people learned about the passing away of the people they knew. Today, even though other online options exist, many families prefer the traditional method of submitting newspaper obituaries. The steps to submit a newspaper obituary are as follows:
1. Select the newspapers in which you want to publish the obituary.
For most people, a local newspaper of the deceased's hometown or place of residence is the preferred option. However, in case your loved one was well-known either professionally or in some other capacity, then you can opt for a national newspaper to publish their obituary as well. You can also select any industry publications, church or religious newsletters, community magazines, or any other publication, depending on the interests and life of the deceased
2. Note down the guidelines.
You may be required to adhere to certain guidelines such as the word count, names, dates, photos, grammar or spelling errors, etc. These guidelines differ in various publications. The cost for a higher word limit and attaching photos is higher than a shorter obituary. Please ensure to cross-check the guidelines before submitting the obituary.
3. Check the newspaper or publication's website.
While some newspapers and publications require you to submit the obituary offline, many also allow you to submit the obituary online. You can visit the website of the source where you want to publish and check their obituaries column for detailed guidelines about the submission process
4. Ask for a proof copy before final submission.
Proofreading the final version of the obituary is important since you can verify the facts and ensure there are no errors.
5. Request the funeral home to submit the obituary.
Although this step costs some additional money, it can save you time and give you peace of mind. Many funeral homes can offer the service of submitting the obituary to publications on your behalf.
6. Directly submit to the smaller publications.
If the publication or newsletter that you've decided on is a local one, then you can consider submitting the obituary directly to them. Check for their contact information online and ask them for guidelines.
Steps to submit an obituary online.
In the age of the internet and social media, many newspapers and publications exist solely online, which makes it easier to share obituaries with them. A few key steps involved are as follows:
1. List down online resources.
There's no dearth of online websites which accept obituaries so you'll have to do a bit of research to narrow down your options. You can choose between funeral home websites, online newspapers, community groups, religious websites, or online obituary websites.
2. Take into account any extra costs.
Although funeral homes usually offer an online publication of the obituary in their package deal, some websites charge an additional fee for it. Social media sites are usually free of charge. 
3. Check the formatting requirements.
Social media is usually relaxed with formatting requirements, but some websites dedicated to obituaries or religious websites may have certain guidelines. Please check them to ensure there are no errors in the obituary.
4. Give social media a shot.
Social media is an incredibly powerful force of modern-day networking. You can share the obituary online with the entire world in a quick and easy manner. The friends and loved ones of the deceased can also leave their comments or wishes on the obituary, thereby creating a powerful legacy.