The Casket And Funeral Details of Paul Reubens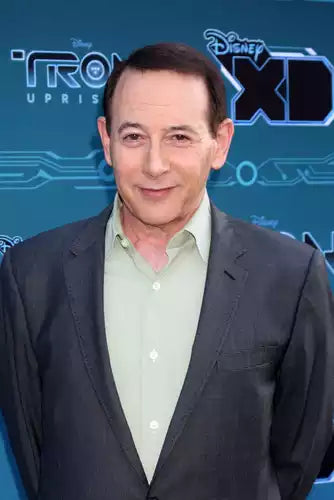 Paul Reubens, the renowned actor famous for his portrayal of the beloved character Pee-wee Herman, passed away on Sunday night following a private battle with cancer. He was 70 years old.
Apology and Gratitude
After Reubens' passing, his team shared a heartfelt statement on Instagram. The statement conveyed Reubens' apologies for not publicly disclosing his six-year-long struggle. He expressed his immense gratitude for the love, respect, and support he received from friends, fans, and followers throughout his career. Reubens also cherished the joy of creating art for his audience
Farewell to an Icon
The estate of Paul Reubens posted a touching tribute, bidding farewell to the iconic American actor, comedian, writer, and producer. Pee-wee Herman, with his infectious positivity, whimsical nature, and belief in the importance of kindness, brought joy to generations of children and adults alike. They acknowledged Reubens' valiant and private fight against cancer, exemplifying his trademark tenacity and wit. They celebrated his exceptional talent, which has earned him a revered place in the comedy world and in the hearts of many as a cherished friend, admired for his remarkable character and generous spirit.
Early Career and Success of Pee-wee Herman
Paul Reubens embarked on his entertainment career in the 1970s as an improvisational comedian and stage actor with the Los Angeles live comedy troupe, the Groundlings. In 1980, he introduced "The Pee-wee Herman Show," a stage production based on a fictional character he had been developing for years. The show's tremendous success led to five sold-out months and an HBO special. Reubens remained committed to the character in various interviews and public appearances.
Pee-wee's Adventures on Screen and TV
In 1985, Reubens collaborated with Tim Burton on "Pee-wee's Big Adventure," the character's debut feature film, which received both critical acclaim and commercial success. He reprised the role in a follow-up film titled "Big Top Pee-wee," directed by Randal Kleiser. The character also made its way to television, entertaining audiences on CBS' weekend morning show "Pee-wee's Playhouse" from 1986 to 1990.
Throughout his illustrious career, Reubens showcased his talent in various other projects, including Kinka Usher's superhero comedy "Mystery Men" and Ted Demme's biographical crime drama "Blow." He left his mark in popular films like "Batman Returns," "Buffy the Vampire Slayer," "The Nightmare Before Christmas," and "Matilda." On television, Reubens made notable appearances in shows such as "30 Rock," "The Blacklist," "Pushing Daisies," "Hercules," "Rugrats," "Reno 911!," and "What We Do in the Shadows."
Unfinished Projects and Legacy
Before his passing, Paul Reubens had been actively working on two Pee-wee Herman projects - one was a dark comedy titled "The Pee-wee Herman Story," and the other was a family adventure film called "Pee-wee's Playhouse: The Movie." These projects were a testament to his enduring creativity and commitment to bringing joy to his audience.
Paul Reubens Funeral Details
The details of Paul Rubens' Funeral are not our yet but his funeral would depend on various factors, including his family's wishes, cultural and religious traditions, and the preferences he might have expressed before his passing. Funerals are typically personalized and reflective of the individual's life and legacy. 
The Casket of Paul Reubens
The design and appearance of his casket would depend on various factors, including his personal preferences, cultural or religious traditions, and his family's choices.
Caskets are typically made from various materials such as wood, metal, or even eco-friendly options like wicker or bamboo. They come in different styles, sizes, and finishes. The exterior of the casket may be adorned with handles, decorative elements, and customized features that reflect the individual's personality or interests.
Given Paul Reubens' prominent status as an actor and comedian, if a public funeral or memorial service is planned, his casket might have specific features that pay homage to his iconic character Pee-wee Herman or other aspects of his career and life.