The Funeral and Casket Details of Bob Barker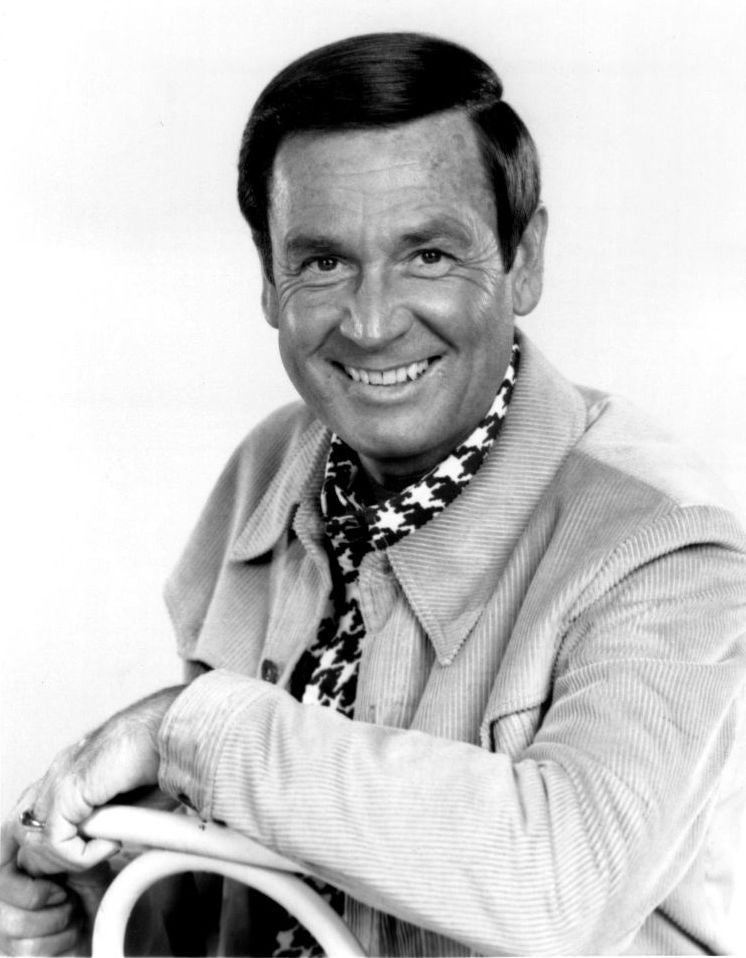 Television veteran and beloved host of "The Price Is Right," Bob Barker, passed away at the age of 99, leaving behind a legacy of entertainment and advocacy. Barker's publicist, Roger Neal, confirmed his passing and noted that in accordance with Barker's wishes, no funeral or memorial service will be held. He will be laid to rest beside his late wife, Dorothy Jo, at Forest Lawn Memorial Cemetery in the Hollywood Hills.
A Legacy of Entertainment and Advocacy
Barker's contributions to television and animal rights were unparalleled, making him a revered figure in both realms. His longtime girlfriend, Nancy Burnet, reflected on their collaborative efforts to expose animal cruelty in the entertainment industry and improve the lives of abused animals.
As a spokesperson for CBS, Barker became synonymous with "The Price Is Right," a show that made countless dreams come true during his 35-year tenure as host. His charismatic presence and catchphrases made contestants feel like winners, earning him a special place in daytime television history. Beyond his hosting duties, Barker's commitment to animal rights further solidified his iconic status.
From Radio to National Television
Born in Darrington, Washington, Barker's broadcasting journey began in radio. Despite humble beginnings, he rapidly rose through the ranks. A pivotal moment arrived when he secured the hosting role for "Truth or Consequences" in 1953, launching his national career. Reflecting on his early days, Barker shared how he found success in the face of uncertainty.
In 1972, Barker's career reached new heights with the revival of "The Price Is Right." The show's triumphant return under his guidance solidified its status as one of the longest-running game shows in history. Barker's warm and welcoming demeanor created a family-like atmosphere on set, fostering camaraderie among the show's staff.
Amid his professional success, Barker faced personal challenges. His high school sweetheart and wife of 35 years, Dorothy Gideon, passed away from lung cancer in 1981. Their enduring love story was marked by a heartfelt memory of her handing him the 10 of spades, a token of luck that remained cherished for decades.
Championing Animal Welfare
Barker's jovial on-screen persona belied his steadfast commitment to animal welfare. A prominent animal rights activist, he used his platform to raise awareness and promote compassion for animals. This dedication extended to his later years, as he continued advocating for change.
While Barker's legacy was primarily one of positivity, his career was not without controversy. In 1994, lawsuits were filed against him, alleging various forms of discrimination and harassment. Despite these challenges, Barker continued to host "The Price Is Right" until his retirement in 2007, marking the end of an era.
Leaving a Lasting Legacy
In his final years, Barker chose to step out of the spotlight, allowing his legacy to speak for itself. Bob Barker's impact on television and animal advocacy remains undeniable, making him an enduring symbol of entertainment, compassion, and change. As the world remembers him, his contributions will continue to inspire generations to come.
Bob Barker Funeral
Reports have come in that Bob Barker did not want a funeral and a memorial service.
Casket of Bob Barker
Barker will be laid to rest next to his wife, Dorothy Jo Gideon, at Forest Lawn Memorial Cemetery in the Hollywood Hills. The casket details of Bob Barker are not made public yet.
Why Buy A Casket Online
Buying a casket online has become a viable option for several reasons. Here are some of the reasons why individuals might choose to purchase a casket online:
Cost Savings: Caskets purchased from funeral homes can often be more expensive due to the overhead costs associated with running a physical location. Online retailers can sometimes offer a wider range of caskets at lower prices, allowing customers to find options that fit their budget.

Variety and Selection: Online casket retailers often have a larger selection of casket styles, materials, and designs than what might be available at a local funeral home. This allows individuals to find a casket that aligns with the deceased's preferences or cultural and religious customs.

Convenience: Shopping online provides convenience, allowing individuals to browse and purchase caskets from the comfort of their homes. This can be especially beneficial during times of grief when visiting multiple physical locations may be challenging.

Transparency: Online casket retailers usually provide detailed information, including specifications, materials, and prices, allowing buyers to make informed decisions. This transparency can help individuals find the right casket for their needs.

Customization: Some online retailers offer customization options, allowing buyers to personalize caskets with engravings, colors, and designs that honor the deceased's personality or interests.

Comparison Shopping: Online shopping enables individuals to easily compare different casket options, prices, and features from various retailers, helping them make the best choice for their preferences and budget.

Privacy: Buying a casket online allows families to maintain a sense of privacy during the funeral planning process, as they can explore options without the need for in-person interactions.

Delivery Options: Online casket retailers often provide delivery services, ensuring that the chosen casket is delivered to the desired location, such as a funeral home or a designated address.