The Funeral Details and Casket of Alan Arkin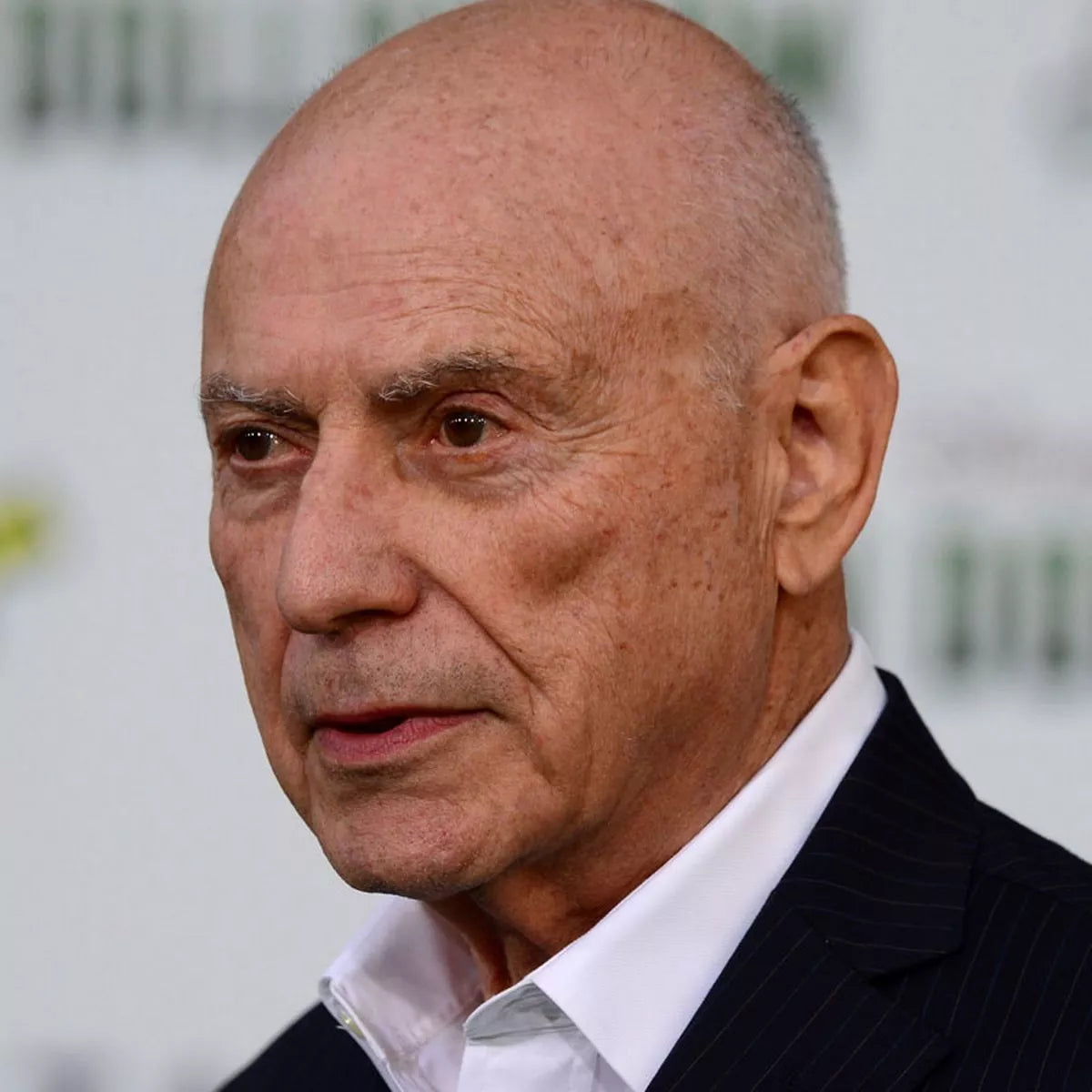 Alan Arkin Passes Away at 89
Alan Arkin, a renowned actor who captivated audiences for over seven decades, passed away at the age of 89 on 30th July 2023. The news was confirmed by his manager, Estelle Lasher, in an email to NPR, and publicist Melody Korenbrot disclosed that he died in California.
Arkin's illustrious career spanned more than 100 films, leaving an indelible mark on the industry. He portrayed various memorable characters, such as the cranky grandpa in the 2006 film "Little Miss Sunshine," the menacing intruder in 1967's "Wait Until Dark," and the movie studio boss in 2012's "Argo."
Early Life and Career
From an early age, Arkin knew that he wanted to be an actor, and he dedicated his life to the performing arts. Raised in Brooklyn by Jewish emigrant parents from Russia and Germany, he began attending acting classes at the age of 10. After leaving Bennington College, he embarked on a journey through Europe with a folk band, later showcasing his talent by playing the lute in an off-Broadway play. It was in the early 1960s that Arkin found his breakthrough as an improv star at Chicago's Second City, which paved the way for numerous opportunities on screen.
Reflecting on his journey, Arkin shared his initial struggles at Second City, where he feared he might be fired. However, he came to appreciate the privilege of failure, understanding that it was essential for personal growth and learning.
Despite finding success on stages in New York, Arkin found Broadway to be creatively stifling, as actors were expected to stick to a rigid script. His path took a turn when film director Norman Jewison invited him to use his improv skills in the 1966 film "The Russians Are Coming, the Russians Are Coming."
Arkin's versatility was evident in his extensive filmography, with memorable appearances in movies like "Grosse Pointe Blank," "Edward Scissorhands," "Gattaca," "Thirteen Conversations About One Thing," and the film adaptation of "Get Smart." On television, he showcased his talent in various shows, including "Captain Kangaroo," "Carol Burnett & Company," "St. Elsewhere," "Will & Grace," and "BoJack Horseman."
In a heartfelt statement, his sons paid tribute to their father, recognizing him as a uniquely talented force of nature as both an artist and a man. They fondly remembered him as a loving husband, father, grand and great-grandfather, who will be deeply missed.
Casket of Alan Arkin
Following the passing of the iconic actor Alan Arkin, speculation arose within the entertainment industry and among his admirers regarding the contents of his casket. Some curious minds pondered whether the casket might be adorned with symbols representing his illustrious career, a tribute to the many beloved characters he brought to life on screen. Others wondered if personal mementos or cherished belongings would accompany him on his final journey, offering a glimpse into the man behind the legendary performances. Additionally, whispers of his last role in "Minions: The Rise of Gru" sparked discussions about whether a nod to this animated character might be included in the casket design. As fans and colleagues continued to express their love and admiration for the late actor, the mystery surrounding the contents of Alan Arkin's casket remained, leaving room for heartfelt speculation and fond remembrance of a remarkable artist.
Funeral Details Of Alan Arkin
The funeral details of Alan Arkin are not made public yet.
Why Buy a Casket Online?
Buying a casket online offers several benefits and reasons why individuals or families might consider this option:
Cost-Effectiveness: Online casket retailers often have lower overhead costs compared to traditional brick-and-mortar funeral homes. As a result, they can offer caskets at more competitive prices, potentially saving customers money during a time when funeral expenses can add up quickly.

Wide Selection: Online casket sellers typically offer a broad range of casket options, including various styles, materials, and designs. This extensive selection allows customers to find a casket that suits their preferences and budget, offering more choices than what might be available at a local funeral home.

Convenience: Shopping for a casket online provides convenience and accessibility. Families can browse through different caskets, compare features, and make a purchase from the comfort of their home. This process eliminates the need for in-person visits to multiple locations, which can be challenging during an emotionally difficult time.

Transparent Pricing: Many online casket retailers offer transparent pricing, ensuring that customers are aware of the costs upfront without hidden fees. This transparency allows families to make informed decisions about their funeral expenses.

Customization: Some online casket sellers provide customization options, allowing families to add personalized touches to the casket. This could include engravings, special interior linings, or unique designs, providing a more personalized tribute to the deceased.

Delivery Options: Online casket retailers can arrange for the casket to be shipped directly to the desired location, such as a funeral home or the family's residence. This convenience saves time and effort for the family, especially if they are dealing with long distances or logistical challenges.

Privacy and Comfort: Buying a casket online gives families the space and privacy to make decisions without feeling rushed or pressured by salespeople. They can take their time to select the right casket that aligns with their preferences and emotional needs.

Reviews and Testimonials: Online casket sellers often provide customer reviews and testimonials, offering insights into the experiences of others who have purchased from them. This can help potential customers gain confidence in their decision.
Despite these benefits, it's crucial to conduct thorough research and verify the credibility and reputation of the online casket retailer before making a purchase. Families should also ensure they understand the company's policies regarding returns, warranties, and shipping to have a hassle-free experience during this sensitive time.