When And How To Buy A Gunmetal Color Casket?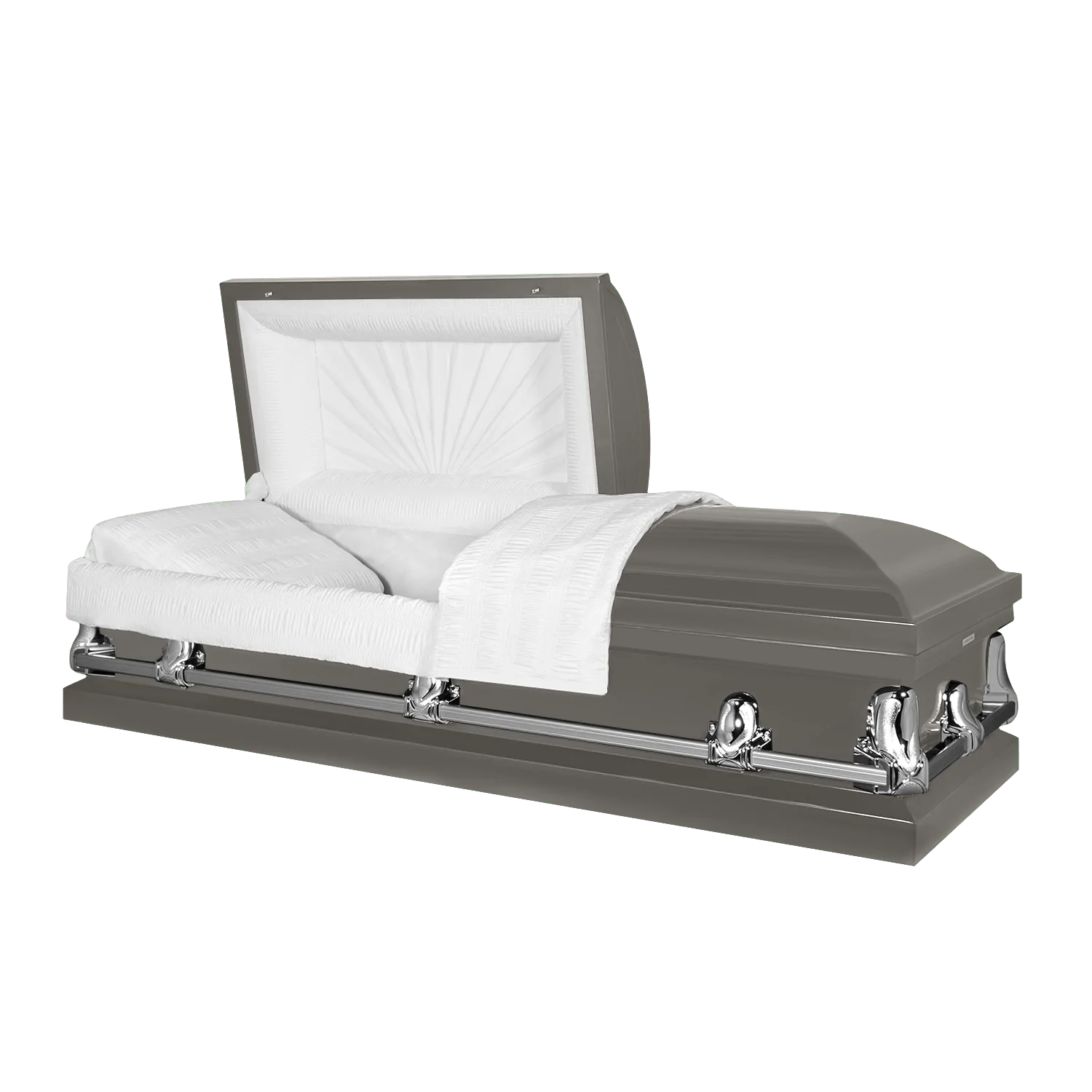 An Overview
You usually have plenty of time to choose things that you like for a loved one or yourself. However, life has a habit of taking us by surprise, and we are seldom prepared for the time when we have to select a casket. When you need to purchase a casket, the diversity of caskets may startle you, and choosing one might be difficult. It's not a bad idea to look into the many sorts of caskets on the market. To begin with, the different colors might be a factor.
To honor your loved one, get a superbly crafted gunmetal steel casket online. Each stunning gunmetal casket may be personalized with different hardware, head panels, engravings, and steel densities. While our caskets are of the finest quality, they are available for purchase online via Titan Casket at far lower prices than comparable products at many funeral homes. Furthermore, our gunmetal caskets include free standard shipping.
What is a Gunmetal Color Casket?
Gunmetal gray is a dark gray with undertones of blue or purple that conjures the metal's toughness. The word 'gun' in the name adds additional intensity to the color that would not otherwise be associated with it. Furthermore, the weight of gunmetal gray contributes to the perception of gray as a serious hue. Its depth is best used to convey authority or seriousness. Gray is an excellent neutral color because it can balance out strong colors and bind a color scheme together.
Buying a casket online may be a psychologically and spiritually meaningful experience. When most people look at a casket, they have an instinct as to whether it appropriately represents the soul of the individual who has passed away or not. It is natural to seek a casket that symbolizes both the depth of one's grief and the gravity of the loss of a loved one. If you're looking for a casket with a natural feel, a gunmetal color casket can be precisely what you're looking for.
When To Use A Gunmetal Color Casket?
Gunmetal is not an emotionally loaded color. It's fair, unbiased, and solitary. Some people advise employing it when you don't know much about the deceased's personality. The shade of gray is very important. Gunmetal comes to life when it is nearer to silver or white. Gunmetal is also a color representing stability, making it an ideal pick for someone dependable in life, peaceful, and distant from the turmoil around them.
If you want a gunmetal casket, the most cost-effective option is to go with a stainless steel casket that has gunmetal coating put to it based on your requirements. Purchase a casket online with gunmetal trim on top of a base color of your choice for the casket shell to give it the impression of nobility without breaking the budget.
Cost Of A Gunmetal Color Casket
While a gray steel casket is available, you may soften the appearance by purchasing a gunmetal casket made of cloth-covered fiberboard. If you are on a tight budget and need to arrange a funeral, this is an excellent alternative. Of course, this idea may be used in several colors. Because gunmetal is a neutral color, any flower color or interior design would seem acceptable.
 When it comes to buying a gunmetal color casket on the cheap, you have numerous options, and stainless steel caskets with gray-plated shells are becoming an increasingly popular choice. Even though the casket is not entirely made of gunmetal, the process of building it takes a long time and requires a lot of work, therefore it is important to prepare and submit your order as soon as possible.

How To Buy A Gunmetal Color Casket?
A gunmetal finish may give any plain metal casket a classy appeal. Various online merchants as well as funeral homes provide several options with distinctive designs at a fraction of the expense of purchasing a celebrity-style casket elsewhere. They provide entirely customized caskets, so you may design them according to your tastes and make your own decisions regarding the color combination, thickness, interior material, and other characteristics of the casket.
Titan Caskets brings an end to your search for a gunmetal color casket at an affordable price since we provide stainless steel caskets that may be gray-plated to your requirements. You may also upgrade your casket to full couch steel. This change will result in a single casket lid from toe to head, as opposed to the traditional half-couch lid, which is separated into two pieces.