Cremation Insurance - Cost, Types and Benefits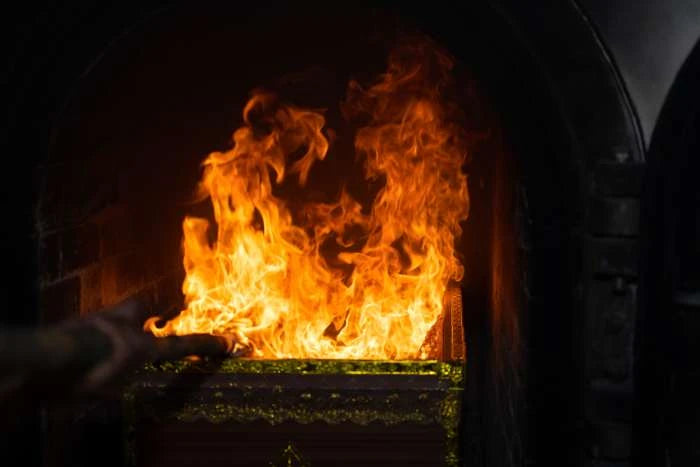 Why You Must Have Cremation Insurance.
Funerals are costly. The average funeral costs more than $9,000, whereas cremation services cost between $600 to $1,000. This is generally because burials are expensive since they occupy a piece of land, unlike cremation services.
Cremation insurance is a specific type of life insurance, which helps cover the cost of your funeral services. It is also known as burial or funeral or end-of-life insurance. The best part is that this insurance doesn't require any medical exams and the premiums don't increase with age, unlike in other insurances. Further, the surviving family members get immediate benefits to cover the costs of the funeral. In case there is a surplus left after the funeral expenses are covered, then cremation insurance benefits include:
Paying off debt or medical bills.
Paying for college tuition.
Reinvesting the surplus in the stock market or other insurances.
Donating to a charity of your choice.
Hence, even though cremation insurance is not required by state or federal laws, it is a good idea to buy a plan to have peace of mind as well as to avoid financial uncertainty.

Paying for funeral services can be challenging. Titan Casket offers this valuable guide to finding financial help while planning for a funeral.
Types Of Cremation Insurance Plans
There are several types of cremation insurance plans, depending upon the type of arrangements, method of burial as well as the cover provided. The two most common types of cremation insurance plans are:
Direct Cremation
This is a basic service that costs a few hundred dollars. It covers the deceased person's body's transfer, cremation, and interment. It will cost slightly more if you opt for a viewing option.
Traditional Funeral
This includes cremation with a traditional funeral service and costs between $6,000 and $9,000. The process of embalming, preparing the body for the hearse, and transportation costs make it more complex and expensive. You also need to pay the funeral home's service fee, the cost of the casket, the burial location, and the headstone for the grave. The cost of land depends on the location, which is considerably higher if you reside in a metropolitan area such as New York City. But the typical cost for a plot of land is in the range of $2,000 to $5,000, whereas a headstone costs between $1,000 to $5,000 depending on whether it is upright or flat.
How Much Does Cremation Insurance Cost?
The cremation insurance costs depend on your age and gender. Men are likely to pay more than women, since research shows that men statistically die younger than women, by five years on average. For the age factor, consider a standard $5,000 coverage. A 50-year-old woman can expect to pay around $14 per month whereas if you're 60, then it could be $18 and $28 if you're 70.
The premium for cremation insurance depends on multiple factors like lifestyle, health, age, and gender. The higher the chance of death, the higher the premium. So, if you smoke or do drugs or are involved in a high-risk profession, then your premium is likely to be higher.
How To Find The Best Cremation Insurance Plan?
Here are a few tips on getting the best deal on your cremation insurance plan –
Do a comparative analysis of the options available. Don't fall prey to lucrative advertising, but take the time to get into the finer details and compare the policies to each other.
Think about what exactly you want. You can avoid frivolous expenses if you're clear about your needs and budget. Once you decide on your checklist, stick to it.
Consider the alternatives to a traditional funeral. As stated above, traditional funerals are costlier than standard cremations. Hence, you can save money if you skip the embalming, provide your urn and opt for a simple casket rather than something fancy. Further, holding a service at a religious place like a church or a mosque can help in saving money.
Check out client reviews to get an accurate assessment of the policy you're considering.
If you keep the above points in mind, you can save a ton of money while availing of cremation insurance benefits.