12 Creative Keepsake Ideas for Funeral Flowers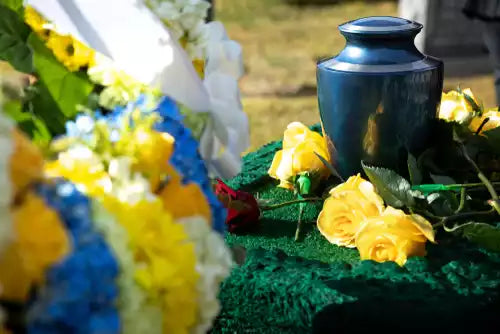 Flower displays are common at most American funeral ceremonies. Most mourners who attend a viewing, internment, or reception also tend to express their sympathies with bouquets and heartfelt notes. 
Once the ceremony or gathering is over, the bereaved families are often left with a lot of flowers which are usually left to wither and die. However, some families may choose to take the flowers with them to their loved one's graves and leave them there as a display of their love and affection. In such cases, the cemetery staff usually dispose of the flowers after a few days. 
What can you do with funeral flowers?
If you or your family are uncomfortable with the idea of throwing away funeral flowers or letting them wither away and die, you can choose to turn them into something beautiful such as a keepsake. This way, you would be able to preserve the flowers dedicated to your deceased loved ones and have something to remember them by. 
12 Creative Keepsake Ideas for Funeral Flowers
There are many things that you can do with the floral displays placed at your loved one's funeral. Here are 12 different, yet creative ideas that you can consider. 
Pressed Flower Art: 

Press and preserve individual flowers from the funeral floral display to create pressed flower art. You can then incorporate them neatly into artwork or frames to create a beautiful and sentimental keepsake.
Memorial jewelry: Once the flower petals have dried out, you can encase them in resin to create personalized jewelry pieces such as pendants, bracelets, or earrings.

Flower petal paperweights: 

Alternatively, you can embed entire flowers in clear resin or glass paperweights to create elegant and functional mementos.
Shadow boxes: You can also create a visually striking and meaningful display by neatly arranging dried flowers along with other memorabilia like photos or handwritten notes, in a shadow box.
Flower-infused candles: This idea lets you repurpose not only the flowers from a funeral, but also the candles that were used during the ceremony. Melt down the wax from candles used during your loved one's funeral and infuse them with flowers for a fragrant and sentimental touch. 

Flower pressed bookmarks: 

You can press and preserve flowers between two laminated sheets to create delicate and personalized bookmarks and distribute them to your friends and family as a unique keepsake. 

Framed floral collage: 

You can also create a unique and eye-catching wall decor piece by creatively arranging dried flower petals and entire flowers in a collage-like pattern inside a picture frame. 

Memory jar: 

Take a decorative jar or container and place dried flowers and petals along with handwritten notes or small mementos to create a personalized memory jar that can be displayed or kept as a keepsake. 

Floral potpourri: 

Another unique way to use funeral flowers is to dry and mix them with aromatic herbs or essential oils to create a fragrant potpourri. The potpourri can be displayed in decorative bowls or sachets.

Thank you notes: 

You can make thank you notes using funeral flowers and send them to your family and friends thanking them for their love and support during such tough times. 

Customized memory box: 

Select a special box or container and decorate it with dried flower petals to create a personalized memory box. You can use this box to store keepsakes, photos, or handwritten letters related to your dearly departed.

Glass Ornaments: 

Encase dried flowers or flower petals from your loved one's funeral in clear glass ball ornaments. You can hang them up on a Christmas tree every year to remember the time you spent with them. 

Honoring the memory of the dearly departed through flowers
Using funeral flowers to make creative keepsakes can not only prevent them from being unceremoniously disposed of but can also help you preserve the memory of your loved one. When creating keepsakes with floral arrangements, try to choose ideas that resonate most with the departed soul and their personal preferences. Also, you may adapt or combine multiple ideas to create a truly lasting tribute.
With Titan Casket, you can browse the 1,000+ collection of caskets and choose the one that suits your taste and budget. You can choose a convenient mode of payment - either pay for the entire amount at once or pay in installments. Once you make the payment, we will send you an agreement that needs to be e-signed in order to make your wishes final.