Funeral Insurance vs. Pre-Planning: Understanding The Emotional Impact On Loved Ones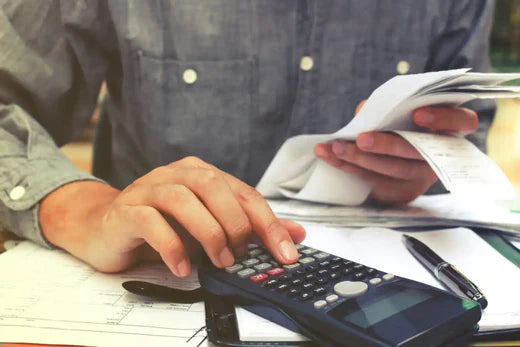 Facing the inevitable reality of our own mortality can be daunting, but it is a responsible and caring decision to pre-plan our funeral arrangements. While funeral insurance provides financial protection, funeral pre-planning offers a unique form of emotional support for our loved ones. In this article, we will explore the benefits of pre-planning a funeral versus relying solely on funeral insurance. 
The Limitations Of Funeral Insurance
Funeral insurance is designed to alleviate the financial burden associated with funeral expenses. It provides a lump-sum payout to cover the costs involved, ensuring that loved ones are not left with a significant financial burden during a time of mourning. However, funeral insurance has certain limitations that pre-planning addresses.
Lack of Personalized Choices: 

Funeral insurance may offer a financial safety net, but it does not account for personal preferences and individual wishes. By pre-planning a funeral, individuals can ensure that their final farewell reflects their unique personality, values, and beliefs. Whether it's selecting a specific venue, choosing personalized music, or incorporating meaningful rituals, pre-planning empowers individuals to leave behind a memorable tribute that genuinely honors their life.
Limited Control Over Funeral Arrangements:

 Funeral insurance often places the burden on arranging the funeral on the bereaved family members. During a time of grief, this can be an overwhelming and emotionally challenging task. On the other hand, funeral pre-planning allows individuals to make crucial decisions ahead of time, reducing the burden on their loved ones. By pre-ordering a casket, choosing burial or cremation, and outlining specific wishes, individuals can provide clear guidance and support to their family members during their time of need.
The Emotional Benefits Of Pre-Planning
Peace of Mind:

 Funeral pre-planning offers individuals peace of mind knowing that their wishes will be respected and followed. It provides a sense of control over the unknown, allowing them to face the future with confidence. This peace of mind also extends to their loved ones, who can find solace in the knowledge that they are fulfilling the deceased's desires, providing emotional comfort during a difficult time.

Emotional Support for Loved Ones:

 One of the most significant benefits of pre-planning a funeral is the emotional support it provides to loved ones left behind. By taking the initiative to plan their own funeral, individuals relieve their family members of the burden and stress associated with making difficult decisions during a period of grief. Funeral pre-planning allows family members to focus on the grieving process and healing rather than being overwhelmed by logistical arrangements. It demonstrates thoughtfulness, consideration, and love for those left behind.

Time for Meaningful Farewells:

 Funerals play a crucial role in the grieving process, providing an opportunity for family and friends to come together, pay their respects, and find closure. By pre-planning a funeral, individuals ensure that their loved ones have adequate time to plan, gather, and honor their memory. This allows for meaningful farewells, fostering a sense of community and support during a challenging time.
The Importance Of Funeral Planning
Conversation and Communication: 

Funeral pre-planning initiates meaningful conversations about mortality, wishes, and end-of-life decisions. These discussions help to break down the taboo surrounding death and encourage open communication within families. By sharing their desires and preferences, individuals can address potential conflicts or misunderstandings before they arise, fostering a more profound understanding among loved ones.

Financial Considerations:

 While funeral insurance provides financial security, funeral pre-planning allows individuals to make informed decisions about their budget and allocate funds accordingly. It enables them to explore cost-effective options, compare prices, and make necessary arrangements in advance. By considering financial factors during the pre-planning stage, individuals can alleviate potential financial burdens on their loved ones and ensure that their resources are utilized wisely.

Titan Casket Pre-planning Services
Funeral pre-planning is a necessary process that can help alleviate some of the stress and burden of planning a funeral during a time of grief. Funeral pre-planning also offers you the choice to customize the funeral to your or your loved one's preferences. By following the funeral planning checklist provided in this article, you can ensure that all necessary tasks are completed before, during, and after the funeral. 
With over 1,000 customizable choices available in a plethora of styles, we ensure that you find the perfect fit. When you choose to pre-purchase a casket from us, you not only guarantee today's price but also enjoy 50% savings compared to buying from a traditional funeral home. By pre-ordering your casket with us, you alleviate your family's burden and ensure that your preferences are respected. You can have peace of mind knowing that your casket will be securely stored by Titan Casket until the time it is needed. If you are looking to pre-order a casket, or pre-plan your funeral arrangements, go through our website today!