Offering Options For Funeral Locations - Pre Plan Your Funeral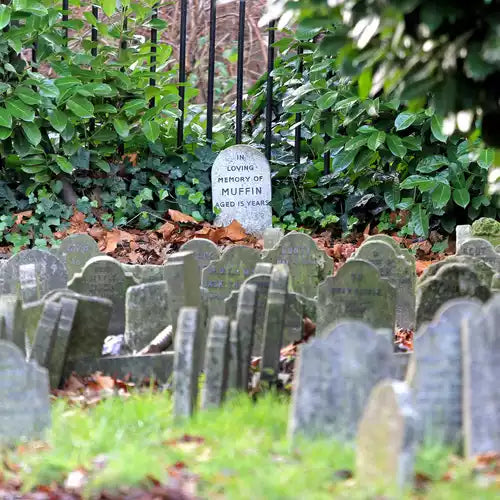 Enjoy greater control over your final resting place with a pre-planned funeral
One of the most important decisions that you will make in life is deciding where you wish to be buried or cremated. Choosing your final resting place is an extremely personal decision — one that you may not get to make without adequate funeral planning in advance. Fortunately, funeral pre-planning gives you the freedom to consider various options for funeral locations. You can then compare these options, see how they fit into your funeral budget, account for the additional funeral costs involved, and make a choice accordingly.
5 funeral venue options to consider when you plan your own funeral
Funeral pre-planning not only allows you to exercise greater control over your final resting place, but also allows you to choose a location that is meaningful to you. To make funeral planning easy for you, we've curated a list of various options, such as a place of worship, a funeral home, or even an outdoor setting. 
Funeral homes: 

Funeral homes are a traditional and commonly chosen option for holding funeral services. These establishments are equipped with chapels and facilities designed to accommodate memorial services, visitations and other funeral-related gatherings. Funeral homes also offer a high degree of convenience as they often have a team of professionals to assist with the coordination and logistics of the funeral service.

Places of worship: 

Some religious places of worship, such as churches, temples, mosques and synagogues, can also be used for funeral services. They may often have dedicated spaces for funeral services and can provide support from clergy or religious leaders who can lead the service or offer spiritual guidance to the bereaved. If you are a religious person, this kind of space can offer a sacred and reverent atmosphere for your funeral service. 

Outdoor spaces: 

Holding a funeral service in an outdoor setting may also be a suitable option, since it can provide a serene and natural environment to honor your memory. Some funeral venue options to consider in this category include parks, gardens, or scenic spots like a beach or mountain. These places offer a peaceful backdrop for your loved ones to reminisce and remember your life. Outdoor locations can also provide ample space for larger gatherings, allowing for a more inclusive and open atmosphere if needed.

Private residences: 

You can also opt to hold your funeral service at a private residence, such as your home or that of a close family member. This option can provide a personal and intimate setting for family and friends to gather, sharing memories and offering support. However, it's important to consider factors such as space limitations, parking availability and the emotional impact on those living in the residence.

Community centers: 

Community centers or event spaces can be a suitable choice for hosting a funeral service, especially if a large number of attendees are expected. These venues often offer versatile spaces that can be customized to create a comforting and dignified environment. Community centers also usually have ample parking and facilities to accommodate various needs, such as audiovisual equipment for slideshows or video presentations.

Unique venues: 

In recent years, there has been a growing trend towards holding funeral services in unique or unconventional venues that reflect the personality or passions of the deceased. This might include art galleries, theaters, sports arenas, or even favorite restaurants or cafes. If you have any such unique passions, choosing a venue that honors that side of your personality can help create a more personalized and memorable experience and allow your loved ones to celebrate your individuality.

Planning a funeral service may seem like a daunting task. Rest assured, there are many excellent resources available to help you make the important choices efficiently and with peace of mind, all while helping you stay within your budget. Below is the Titan Casket guide to get your funeral planning process started.
Pre-plan your funeral for the benefit of your loved ones
When you pre-order a casket, choose your funeral location or memorial service venue in advance and ensure that all the costs are paid upfront, you will be doing your loved ones a huge favor. They can honor your memory and grieve their loss without the additional responsibility of planning your funeral. Additionally, it also gives you greater control over your funeral ceremony. So, get started with funeral pre-planning sooner than later, by first choosing between a burial and cremation. You can then pre-plan a casket with us at Titan Casket and lock in today's prices too! Check out over 1,000 casket options on our website and begin the process of funeral pre-planning today.