Saving Money on Funeral Expenses: The Benefits of Preplanning Your Funeral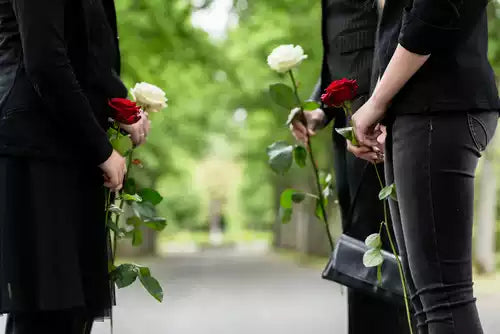 Planning for the future includes considering important life events such as funerals. While it may not be the most comfortable topic to discuss, preplanning your funeral can provide significant financial benefits, allowing you to save money on funeral expenses. 
Locking in Current Prices and Avoiding Inflation
One of the significant advantages of funeral pre-planning is the ability to lock in current prices for funeral services and products. Funeral costs tend to increase over time due to inflation and rising expenses. However, by preplanning, you can secure the prices at their current rates, protecting yourself and your loved ones from potential future increases. Saving money during funerals can result in substantial savings, as you avoid the impact of inflation on funeral costs.
Pre Ordering a Casket: 

Another cost-saving aspect of

funeral pre-planning

is the option to pre order a casket. Funeral homes often offer a wide range of casket options, and by preplanning, you have the opportunity to select a casket that fits your preferences and budget. Pre Ordering a casket allows you to explore different models, materials, and designs, ensuring that you find an affordable option that meets your needs. By avoiding last-minute decisions or emotional purchases during a time of grief, you can make a more informed and cost-effective choice.
Careful Funeral Planning: 

Funeral pre-planning

also enables you to carefully plan the details of your funeral, taking into account your budget and desired level of expenditure. By working closely with a funeral director or pre planning specialist, you can discuss various options and make decisions that align with your financial goals. From selecting the venue to choosing specific services and offerings, you can tailor your funeral plan to fit within your budget. This level of careful planning can help avoid unnecessary expenses and ensure a

cost-effective funeral

while still honoring your wishes.

Financial Peace of Mind: 

By preplanning your funeral and taking control of the financial aspects, you provide peace of mind for both yourself and your loved ones. Knowing that your

funeral costs

are covered and that you have made cost-effective decisions alleviates the financial burden on your family during an already challenging time. When you

plan your own funeral

, you also remove the need for your loved ones to make difficult financial choices on your behalf, allowing them to focus on grieving and honoring your memory.
Take Advantage of Current Prices to Achieve a Cost-Effective Funeral
Funeral pre-planning offers a practical and proactive approach to save money on funeral expenses. By pre ordering a casket, carefully planning the funeral details, and taking advantage of current prices, you can achieve a cost-effective funeral while ensuring that your final wishes are respected. Taking time to pre plan your own funeral provides financial peace of mind for you and your loved ones, allowing them to focus on celebrating your life rather than worrying about financial burdens. Start the process of funeral pre-planning today and secure a financially wise and meaningful farewell.
Pre order casket with Titan Casket by placing an online order, simply provide your loved one's name and the funeral home or desired shipping address. Pre-plan a casket with Titan Casket to confirm the delivery date, and we will ensure all the details are accurate. Your order gets shipped within 1-2 business days. Rest assured, as per federal law, all funeral homes accept Titan Casket's deliveries. Our dedicated team will closely monitor your shipment, guaranteeing a safe and timely delivery for the funeral.