How Much Does It Cost To Turn Ashes Into A Memorial Diamond?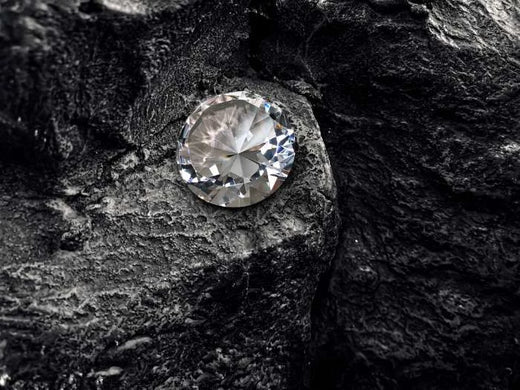 The Significance Of Memorial Diamonds.
Losing your loved one is one of the most heartbreaking events a person can go through in their life. Especially if you were close to the deceased, you miss them all the time and wish that they were still together with you. While it's not possible to have the person with you, it is quite possible to have the spirit of that person with you, at all times. You can turn the ashes of your loved one into a memorial diamond, which you can put in a ring or a necklace, or simply keep it as it is. In this way, you'll always have a physical embodiment of the spirit of your loved one with yourself.
The Price Of Turning Ashes Into Diamonds.
The cost of memorial diamonds varies from company to company. Here are a few best-sellers:
Eterneva
This is one of the most well-known ash diamond companies in the world. The price depends on the carat and color of the diamond. For example, a 3.00 carat colorless or blue diamond will cost you $50,000 whereas a 0.10 to 0.19 carat colorless or blue memorial diamond will cost you $2,999. They can also engrave the deceased person's name into the diamond.
LONITÉ
LONITÉ is also an extremely reputable company, however, it's less pricey than Eterneva. The price of a memorial diamond at LONITÉ starts at USD 1,400 for a 0.25-carat diamond and goes up to $24,500 for a 2.00-carat diamond.
EverDear
EverDear is a more affordable option without compromising on quality. It offers a 0.10-carat yellow diamond for $695 and goes up to $18,200 for its 2.00-carat colorless diamond.
LifeGem
LifeGem is one of the oldest players in the memorial diamond business, starting in 2001. The company charges a standard $2,999 for a clue or colorless ash diamond between .10 and .19 carats, whereas the price jumps to $19,999 for a 0.9 to 0.99 carat.
Heart-in-Diamond
This company offers you a lot of control over the settings for your diamond, hence, you can have a tailor-made product. However, you'll have to spend extra on basic services such as a Gemologist Institute of America (GIA) certification, which is offered by default, by other companies. The pricing is rather affordable, with colorless diamonds, in the range of 0.10 to 0.19 carat, costing $2,395.
The Buying Process For Cremation Diamonds.
The process of getting an exact quote for a cremation diamond and purchasing it varies from company to company. You can scroll through their websites to get an idea. However, generally, the steps in the buying process are:
Deciding what you want
Companies allow you to choose the color, cut, and carat of the cremation diamond. They also provide you with general pricing guides so that you can get a price estimate. Further, you can also decide if you want the ash diamond to be inserted in a ring or a necklace or whether you want to keep it as it is. After making these decisions, you can get a good idea of how much your ash diamond is going to cost.
The company sends you an order kit
After you've decided upon the type of ash diamond you want, the company sends you an order kit which is also a welcome kit. The kit explains how you can track your order status, and add other accessories, as well as how to properly seal the packaging to keep it safe.
Track your order's status
Ash diamonds take time to prepare since the process involves multiple stages. Through the order tracking function, you can know the exact stage your ash diamond is in. Some companies also offer videos of the process of creating your cremation diamond.

Tips For Saving Money On Ash Diamonds.
Ash diamonds can be expensive. You can follow these tips to get the best deal for your money:
Explore your options and find the company which serves your needs at the best price.
Search for deals and discounts. Many companies offer deals on bulk orders.
Consider paying through EMIs over a period of time, as it can soften the financial blow.