How To Ask For Donations For Funeral Expenses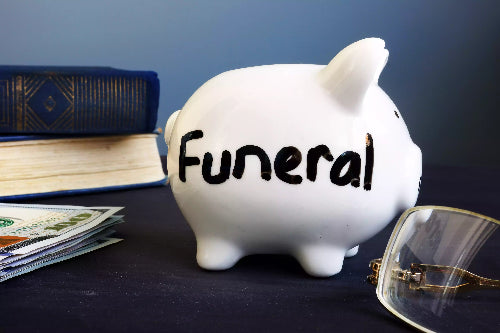 Managing funeral costs with charitable donations
Dealing with the loss of a loved one can be tragic and challenging in many ways. However, if you are also planning their funeral service, you may find yourself even more stressed out. This can be particularly true if you do not have the budget to cover the basic funeral costs. Here is where donations from friends, family, acquaintances and even strangers can be useful. They can help you meet the costs of hosting the funeral ceremony and paying for other essential expenses like the funeral home fees, the casket or urn, the burial plot and other such outlays. 
How to ask for donations for funeral expenses?
Crowdfunding is one of the easiest ways to put up a request for donations to meet the funeral costs of your recently deceased family member. Here is how you can do this. 
Step 1: Create an online account on a crowdfunding site. 
Step 2: Create your fundraising request by adding the particulars required by the website. They could include the details of your loved one, the date and venue of the funeral, the amount of funds you need to raise, and so on. 
Step 3: You can also add a few more personal details about your dear departed loved one. This helps the people who are contributing to the funeral establish a personal connection and get a better idea of how their good deed can impact your life in a positive manner.  
Step 4: Add the details of your bank account and complete the account creation process. 
Step 5: Share the details of your crowdfunding page within your local community, your church or other acquaintances who wish to contribute to the funeral. 
Other ways to ask for donations for funeral costs
In addition to crowdfunding, you can also put out a request for donations in other ways such as: 
Placing a personal donation request with friends and family through phone calls or emails 

Approaching local community support centers and charitable organizations

Making use of any assistance programs your workplace may offer 

Setting up a memorial fund in honor of the deceased person

Using social media to spread the word about the need for donations 

Paying for funeral services can be challenging. Titan Casket offers this valuable guide to finding financial help while planning for a funeral.
Sample requests for donations to help you get started
If you are unsure of how to word your request for donations, here are some templates that can help you get started. 
Sample 1: 
"Dear friends and family, we are facing an unexpected financial burden due to the sudden passing of our beloved [Name]. We kindly request your support in helping us cover the funeral expenses during this difficult time. Any contribution, no matter how small, would mean the world to us and help us give [Name] a dignified farewell."
Sample 2: 
"In loving memory of our dear [Name], we humbly seek your assistance in covering the funeral costs. As [Name]'s unexpected departure has left us with financial challenges, your generous donations would help alleviate the burden and allow us to honor the memory of [Name] appropriately. Your support and kindness in this difficult moment are truly appreciated."
Sample 3: 
"As we mourn the loss of our cherished [Name], we find ourselves in need of financial assistance to arrange a meaningful funeral service. We kindly appeal to our extended community for donations to help ease the financial strain during this emotional time. Your contribution would help ensure that [Name] receives a heartfelt farewell, and we are deeply grateful for any help you can provide."
Give your loved one a dignified farewell by seeking help when needed
Donations for your loved one's funeral can help you pay for various funeral expenses and honor the memory of the deceased person appropriately. However, you need to use the funds prudently and take care of the major and necessary expenses first. For example, if you are planning to arrange a burial for your loved one, the funds that people donate can be first used to purchase a burial plot, buy a casket and pay the funeral home's fees, if any. 
Titan Casket can help you with this, since we offer a wide range of caskets at affordable prices. You can browse through different types of caskets available on our website, including steel, wooden, oversized and even eco-friendly caskets.