Avoiding Family Disagreements: The Importance of Funeral Preplanning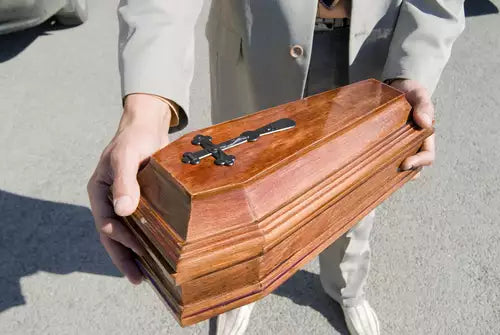 Introduction:
In times of loss, the emotional burden can often be compounded by family disagreements and conflicts over funeral arrangements. However, by engaging in funeral preplanning, individuals can proactively prevent such disputes and ensure their final wishes are respected. 
Conclusion
:
Funeral preplanning offers a proactive approach to avoid family disputes, manage funeral costs, and honor an individual's final wishes. By taking the time to preplan, individuals can provide their loved ones with clear guidance, alleviate potential conflicts, and create a more meaningful and respectful funeral experience. Embracing funeral preplanning is a practical step toward preserving family harmony during a challenging time.

Pre order a casket
and discover the smarter and more personalized way to purchase a casket that truly reflects the uniqueness of the individual with Titan Casket. With a wide selection of over 1,000 models available and the option to customize, Titan's Casket extensive range ensures that you can find the perfect casket to honor your loved one's memory in a way that is meaningful and distinct. Moreover, Titan Casket's services comply with federal law, guaranteeing that all funeral homes accept the caskets we deliver.
Pre-plan a casket
for seamless and tailored casket-buying experience that prioritizes individuality and compliance with regulations.