Quick Guide to Etiquettes while Expressing Condolences Online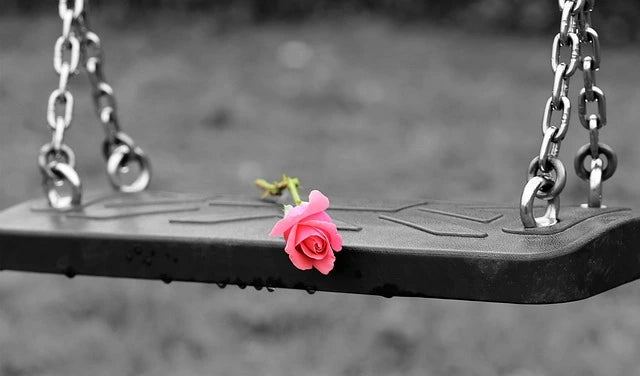 Significance of sending sympathy letters
Losing a loved one is one of the major losses one goes through in life. When someone you know loses a loved one, it's good to offer your condolences and share their grief. You can also make use of social media for expressing sympathy, however, be mindful of the fact that it is hard to decipher one's emotions while communicating online. In any case, it helps to let them know that they're not alone in their suffering.
Seven simple etiquette tips to keep in mind while expressing sympathy online
Sharing condolences online can be trickier than doing it in person. Here are a few tips to help you:
Wait for a little before you message.
Our first impulses are usually poorly thought out. Therefore, while dealing with such a sensitive issue, it's best to take some time to formulate your thoughts.
Avoid serial posting.
It might be tempting to respond to each and every memorial post, however, this may seem a bit too much. Generally, it's okay to respond to a single or a couple of posts itself.
Allow the closest family members of the deceased to make the first post.
Unless you were super close to the deceased, it is common courtesy to wait for their family to make the first post about them. If you want to share something, allow a few days to pass so that you don't take the attention away from close family members.
The simplest tip is to keep it short and sweet.
It's best to avoid long or complicated messages online. The family of the deceased most likely doesn't have the time to read through all the messages, hence it's best to keep it short and sweet.
Avoid comparing grief.
To be human is to experience grief at some point in life. However, comparing your or someone else's grief to that of the deceased's family comes across as highly insensitive.  You never know how anyone is dealing with the loss internally, hence it's best to avoid any comparisons.

Titan Casket offers an informative article on how to deal with grief to help your family through a difficult time.
Choose an appropriate reaction emoji rather than "liking" the post.
Earlier, the "like" button used to be the only available symbol on social media sites. But now, many reactions are available to depict emotions more accurately. Hence, liking a post can be seen in a negative light. You may choose the heart emoji or the support emoji or choose to avoid any reaction altogether.
Don't forget to follow up.
The first condolence message can seem like a formality. But a follow-up is seen as an earnest gesture of sharing one's grief. Thus, if you're close to the grieving person, you may follow up with a message or a call, to let them know that they're not alone.
How to write a condolence message online
Writing sympathy letters online is quite similar to the ones written offline. Here are a few steps:
Step 1: Respond to the online post, if any.
The first step is to check if there are any online memorials or social media posts by the grieving person. If there is, then you should respond to it and share your condolences.
Step 2: Follow up with the family of the deceased.
A few days after responding to the post, you may follow up with the grieving person either through email or a personal message or a phone call or by writing a sympathy letter to them.
Step 3: Offer additional support, if it is appropriate.
Depending upon your closeness to the deceased or their family, you may need to take a few more steps. If you're invited to the funeral, please consider attending it and paying your respects. You can also bring flowers with you or send them to their place. In some cases, you may choose to donate to a charity in the deceased's honor.
Examples of professional condolence messages online
Here are a couple of professional condolence messages to help you draft your own:
My heart goes out to you during this time of grief. Please let me know if I can be of any help.

Words fail me at this hour. Please know that I am with you and I wish you love and strength to get through this painful time.