Should I Take My Child to a Funeral?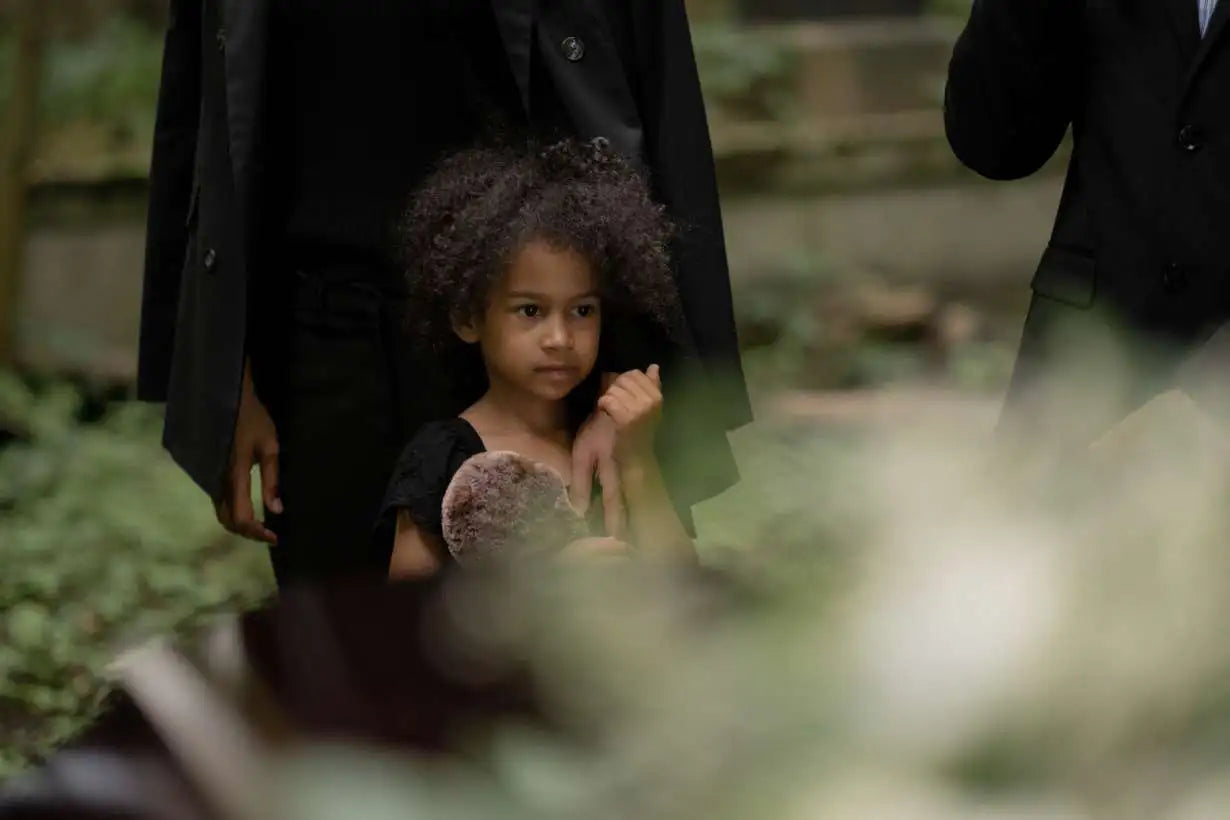 Should Children Attend Funerals
There is no definitive answer to the question of whether children should attend funerals because it depends heavily on the context. Some factors that might play into your decision are: what was the relationship between the child and the deceased? How old is the child? What is the child's temperament like? What is the funeral ceremony going to be like?

Titan Casket offers an informative guide on

funeral etiquette,

with advice on what to do (and what not to do) before, during and after the event.
You should know that there is no expectation against bringing children to a funeral. Even if it is an open casket ceremony, you should not let that discourage you from letting your child attend the funeral. The mortician or embalmer will prepare the body cosmetically for the open casket ceremony so the deceased will not look very different from when they were alive or particularly lifeless. So do not let the idea of a viewing at a funeral stop you from allowing your child a chance to say goodbye to a loved one, especially a grandparent or other close relative.
Ask if the Child Wants to Attend
Rather than assuming a child should not attend a funeral and that it might be too overwhelming for them, you should definitely have a conversation with your older child or teenager about what they would prefer. Helen Mackinnon from the UK professionally trains people in dealing with death, and she shares that she has never met someone who regretted attending a funeral as a child. 
On the other hand, she often comes across children who wish they had been permitted to attend the funeral of one of their loved ones who passed away while the child was still young. Missing out on the chance to say goodbye often leaves a child feeling incomplete or without a sense of closure around the death of a loved one. In fact, funerals present an opportunity to educate children about death and dealing with tough emotions.
planning a funeral or planning to attend one with a child, you might be wondering what is expected of children at a funeral. Preparing a child before they attend a funeral is important to ensure they do not feel confused and understand what is expected of them. It would be unfair to expect a child to behave appropriately at a funeral if they have no understanding of what they are witnessing. 
Depending on the child's age, you can gently explain to them that a funeral is a chance to say goodbye to someone they will not see again. Of course, you should be prepared for their inability to understand and meet your expectations if they are too young. Finally, when it comes to a child's outfit, general funeral etiquette can be extended and the child can be dressed in black or darker colors.
Have a Backup Plan
If you have decided on bringing a child to a funeral, you should prepare by reading about how to handle children at a funeral. One factor to keep in mind is that children naturally have a short attention span. If the ceremony you are considering taking your child to, is going to be particularly long, you might want to rethink. Alternatively, you could take a babysitter or nanny along who can take your child out for a break to help them refresh and to avoid any disturbances at the funeral.
If the child is an infant or toddler, they would create some noise at some point. It is therefore good to have some kind of arrangement in place that enables your child to step out of the funeral home when they are getting restless. This is especially important for funeral services where people might speak such as during a eulogy, prayers, or religious readings. Lastly, you might also want to plan to be able to take your child home or send them home with your nanny if they are unable to attend the entirety of the funeral without causing disturbance.