Should You Attend the Wake or the Funeral?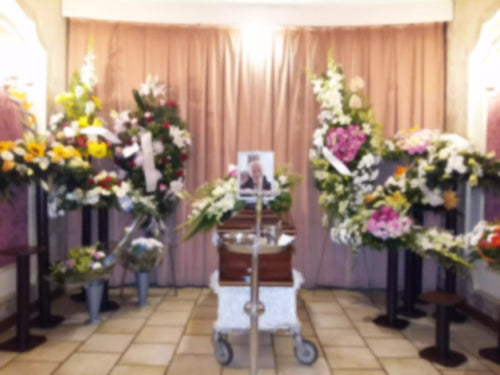 Understanding Wake and Funeral 
A wake is a social gathering held before or after a funeral. It is usually an informal gathering where family, friends, and acquaintances of the deceased come together to mourn, pay their respects, and offer condolences to the bereaved family. 
The primary purpose of a wake is to provide an opportunity for people to express their sympathies, share memories, and offer support to the grieving family. It often involves storytelling, reminiscing about the deceased, and providing comfort to those who are mourning.
A funeral is a formal ceremony or ritual that marks the end of a person's life and is conducted to honor and remember the deceased. Funerals can vary greatly depending on cultural, religious, and personal beliefs. They typically involve specific rituals, prayers, readings, and speeches led by a religious or spiritual figure, such as a priest, minister, or rabbi. 
The purpose of a funeral is to provide a dignified and solemn occasion for mourners to gather, celebrate the life of the deceased, offer final farewells, and find closure. It often includes eulogies, music, hymns, and the opportunity for attendees to view the body and participate in burial or cremation ceremonies.
Deciding Between the Wake and the Funeral 
Deciding between a wake and a funeral depends on various factors, including personal preferences, cultural or religious customs, and the wishes of the deceased and their family. Here are some considerations to help you make a decision:
Cultural and Religious Customs: Different cultures and religions have specific customs and traditions regarding mourning and honoring the deceased. It is important to respect these customs and consider them when deciding between a wake and a funeral. For example, some cultures may prioritize a wake as a time for gathering and supporting the family, while others may emphasize a formal funeral ceremony.
Personal Preferences:

Consider the preferences of the deceased if they expressed any wishes regarding their funeral or wake. They may have left specific instructions in their will or had conversations with their loved ones about their preferences. Taking their desires into account can help guide your decision.

Family and Community Expectations:

Consult with the immediate family members and close relatives to understand their expectations and desires. In some cases, the family may have a strong preference for one event over the other based on their cultural or religious background. It is important to involve them in the decision-making process and respect their wishes.

Practical Considerations:

Evaluate logistical factors such as timing, location, and available resources. Depending on the circumstances, it may be more feasible to organize a wake or a funeral based on the availability of venues, religious figures, and the convenience of attendees.

Emotional and Personal Needs:

Consider the emotional needs of the bereaved family and the deceased's close friends. Some individuals may find comfort and solace in the more intimate and informal setting of a wake, while others may prefer the structure and formality of a funeral. It is important to create an atmosphere that allows mourners to grieve, share memories, and find support.
There is no one-size-fits-all answer to this decision, and it is ultimately a personal choice. You may also consult with a funeral director or religious figure who can provide guidance based on your specific circumstances and cultural or religious practices.
Honoring Personal Choices
When attending these events, it is important to respect and honor the personal choices of the deceased and their family. Here are some guidelines to keep in mind:
Religious and Cultural Practices

: Be aware of any specific religious or cultural practices associated with the funeral or wake. These practices may include rituals, prayers, or customs that are important to the family or community. Respect these practices and participate appropriately, if you feel comfortable doing so.

Expressing Condolences

: Offer your condolences and express sympathy to the family and close friends of the deceased. You can offer kind words, share memories of the deceased, or simply offer a comforting presence. Be genuine and sensitive in your interactions, understanding that each person's grief may be unique.

Active Listening and Support

: Be a good listener and provide emotional support to those who are grieving. Offer a compassionate ear and be sensitive to the needs of others. Avoid discussing unrelated topics or engaging in behavior that may detract from the solemn atmosphere of the event.

All in all, attending a funeral or a wake is about honoring the deceased and providing comfort and support to the grieving family. Your presence and support can make a meaningful difference during a difficult time.
You can then pre-plan a casket with us at Titan Casket and lock in today's prices too! Check out over 1,000 casket options on our website and begin the process of funeral pre-planning today.