What Is Involved In Pre Planning Death Arrangement With Funeral Home?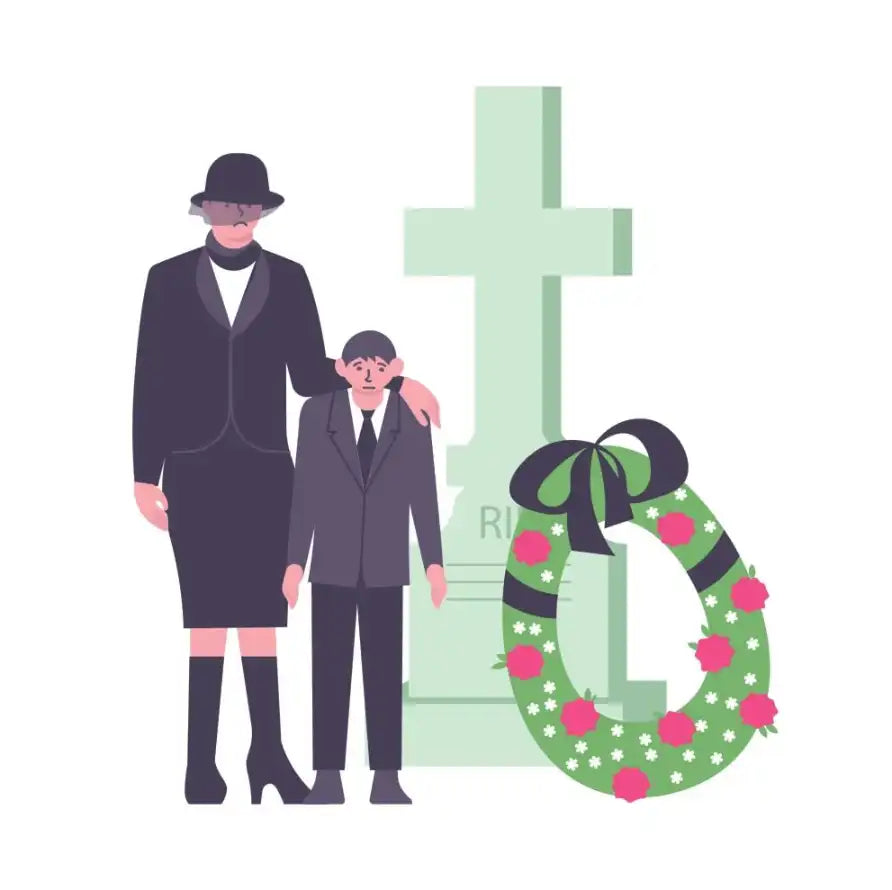 What To Expect When Pre Planning Death Arrangements At A Funeral Home
Pre-planning funeral arrangements can ease both the financial and logistical stresses of your loved ones after your death. It can guarantee that you are able to get the kind of funeral you want. With that said, it's easy to feel pressured to plan death arrangements to the very last detail, but this can become burdensome in its own way. 
While some have no problem with funeral pre-planning for themselves or loved ones, others may find it overwhelming or difficult. Regardless of where you are on the spectrum, there are multiple aspects of funeral planning you cherry-pick from, you ensure the process is much smoother for everyone involved. 
Determining the type of service you want:

The foremost step of

funeral planning at funeral homes

is to be clear about whether you prefer a burial or cremation. If you do not have a definitive answer, you can be clear about that too. In the scenario where you opt for a burial, you'll need to purchase a spot in a mausoleum at a cemetery or a burial plot. Alternatively, if you choose cremation, you can pre-plan what you'd like to be done with the cremated remains. This includes scattering, burial of the remains, or giving them to family members and friends so they can be stored in an urn. You could also opt for donating your remains for medical research. 
Finding the proper funeral home: Choosing the funeral home you plan on working with is essential to the pre-planning process. Your funeral home will be heavily involved in the pre-planning process as you may need to engage a lot of their services to prepare for burial or memorial service. Your funeral director can also aid you in the process of purchasing any services or goods that you might need for your burial, cremation, memorial, or funeral service. In the case of a burial, you will typically need to work with a funeral home director. This individual will guide you with all the arrangements such as working with a cemetery to purchase a plot and other aspects of orchestrating a burial service. If you are planning on a cremation, you will be connected to a crematory to prepare for the cremation service followed by a memorial service (if you wish for one) at a crematory.
Determine how you will pay for death arrangements:

There are a number of ways one can pre-pay for

death arrangements

at a funeral home. One could prepay with a trust, insurance policy, Medicaid, or a Totten trust. By paying in advance using either a funeral insurance policy or a trust, one is opting for the methods that most funeral homes prefer for prepayments. Using both of these options, one can cover their funeral arrangements over time. When the time comes, the money from the trust will go to the funeral home to fund the arrangements one has made. In either case, the funeral home will take charge of the money from the insurance policy or trust after your passing. 

Consider the terms of pre-purchasing death arrangements:

Ensure you read the terms of pre-purchasing any goods and services from a funeral home. As per the terms, consider what happens if you were to move cities and wish to change your funeral home. If you only cover a portion of your payments, how will the rest be covered after your service? What can be done if you change your mind about the type of service you want after pre-purchasing goods and services for it?

Personalize your funeral arrangements:

In this stage of the pre planning process, you might consider identifying desired readings, participants, or even decorations. Other aspects include choosing the right location. If you plan on having your service at a religious place of worship, you'll also need to choose an officiant for your service. If not, anyone you choose can take charge of the service. Next, you can pick the people you'd like to be present at your funeral gathering. There are many ways for family and friends to take part in a memorial or funeral service. Finally, let your family know how you'd like the service to feel and look. Select music, flowers, and other personal touches to add. 
We at Titan Casket present you with a prepaid option for purchasing the casket of your choosing.  You can conveniently pre-plan your funeral casket arrangements and have the casket of your choosing delivered to the funeral home you desire when the time comes.

Casket Pre Planning Made Easy
We'll help you purchase your pre-plan. You'll lock in today's price, ensure that your wishes are respected, and remove this financial responsibility from your family.