Why You Should Buy A Casket And Not Rent It?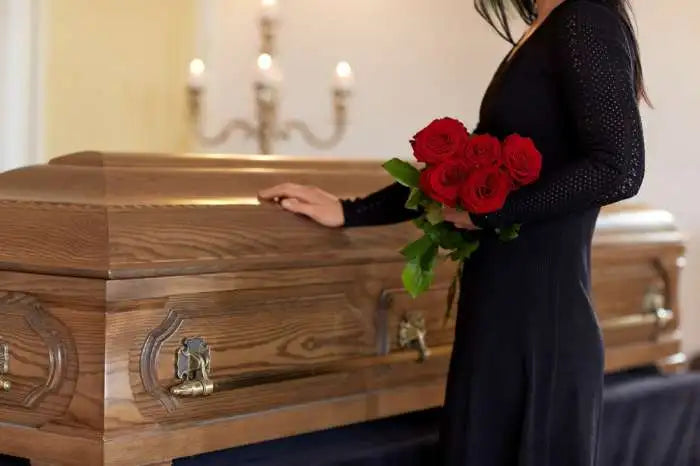 Organizing Caskets For A Funeral
Losing a loved one is hard; it can be all the more overwhelming when you begin to think of funeral arrangements. Buying a casket for the funeral is one of the biggest decisions you need to make. Also, you may be in a dilemma over renting a casket or buying one. There are casket rentals that offer both options but buying a casket for your loved one is a better idea than renting it.
It also helps that you can easily buy a casket online and choose from a range of materials. You can choose from steel, wooden, cloth, eco, religious, military, specialty or oversized caskets on Titan Casket, for instance. The caskets are delivered on time and to your chosen location, so you can bid your loved one a respectful farewell.
Buy Or Rent?
When you are giving your loved one a farewell you would like to get a casket that is new and made with the material of your choice. Renting a casket may cost less but it does not feel the same way as carefully choosing and buying a fitting casket for your loved one does. Customization is one of the reasons why you may prefer buying a casket to renting one. You could design your own custom-made casket by choosing colors and materials. This may be important if you are particular about sending off your favorite person in a specific manner. You can pick the top, middle and bottom colors of the casket.
Typically, buying or renting a casket depends on whether the body of your loved one is cremated or buried. In a burial, the casket is lowered into the ground after the viewing whereas in a cremation, the body is burned after the viewing.
If you are planning a visitation followed by a burial, you may buy a casket as you may like to see your loved one in a special casket that is being used for the first time. If you are one of those who opt for cremation with or without viewing or visitation, you may rent a casket.
Buying casket for a loved one is an emotional decision, and it would be comforting to see that your loved one is in a casket you picked especially for them. Casket rentals offer a choice of caskets to rent and although they may be fitted with fresh inserts after each service, they are never the same as an original handpicked casket. If you are uncomfortable with the idea of caskets that are designed for multiple users, it's better off to buy caskets.
Also, if you are unsure about hygiene or sanitation even though casket rentals assure you that the body is never in contact with the casket, you should opt to buy. Buying is a better choice if you are worried about the claims that fresh inserts are used. You may feel more at peace if you buy a new casket specifically for your loved one in such a scenario.
You may lean towards renting a casket because casket rentals say it is more affordable. However, you can pick affordable custom-made or ready-to-ship caskets online effortlessly. So, the budget should not be a factor that clouds your buying decision. If you look at the right places online, you can buy caskets that don't dent your wallet.
Another point that casket rentals often make is that renting a casket is eco-friendly as it is reused. However, you don't have to worry on that count because you can buy eco-friendly caskets online. Such caskets are made with materials that are biodegradable so you have the satisfaction of bidding farewell to your loved one in a new casket that doesn't harm the environment.

A funeral or memorial service at a funeral home location isn't the only option. In recent years, more and more families have opted for funerals at a more intimate location and in a ceremony of their own design. These funerals and memorial services are commonly known as "Do-It-Yourself," or DIY. Titan Casket offers a guide on how to DIY a funeral or memorial service.
Affordable Caskets Are A Click Away
When you lose a loved one, you would want to do your best to give them a loving and dignified farewell. Choosing a casket for the funeral is a deeply personal and emotional affair. You can choose the materials and colors and have the satisfaction of seeing off your favorite person in a unique manner rather than go for a rented casket. Titan Casket offers caskets at revolutionary prices. What's more, the casket provider offers a range of materials and also helps you customize high-quality caskets at affordable prices.. Buying casket online has never been easier as the site offers a seamless experience. Send off your loved ones in a meaningful, dignified and authentic manner.