All about Oak Casket - Price, Types and Where to Buy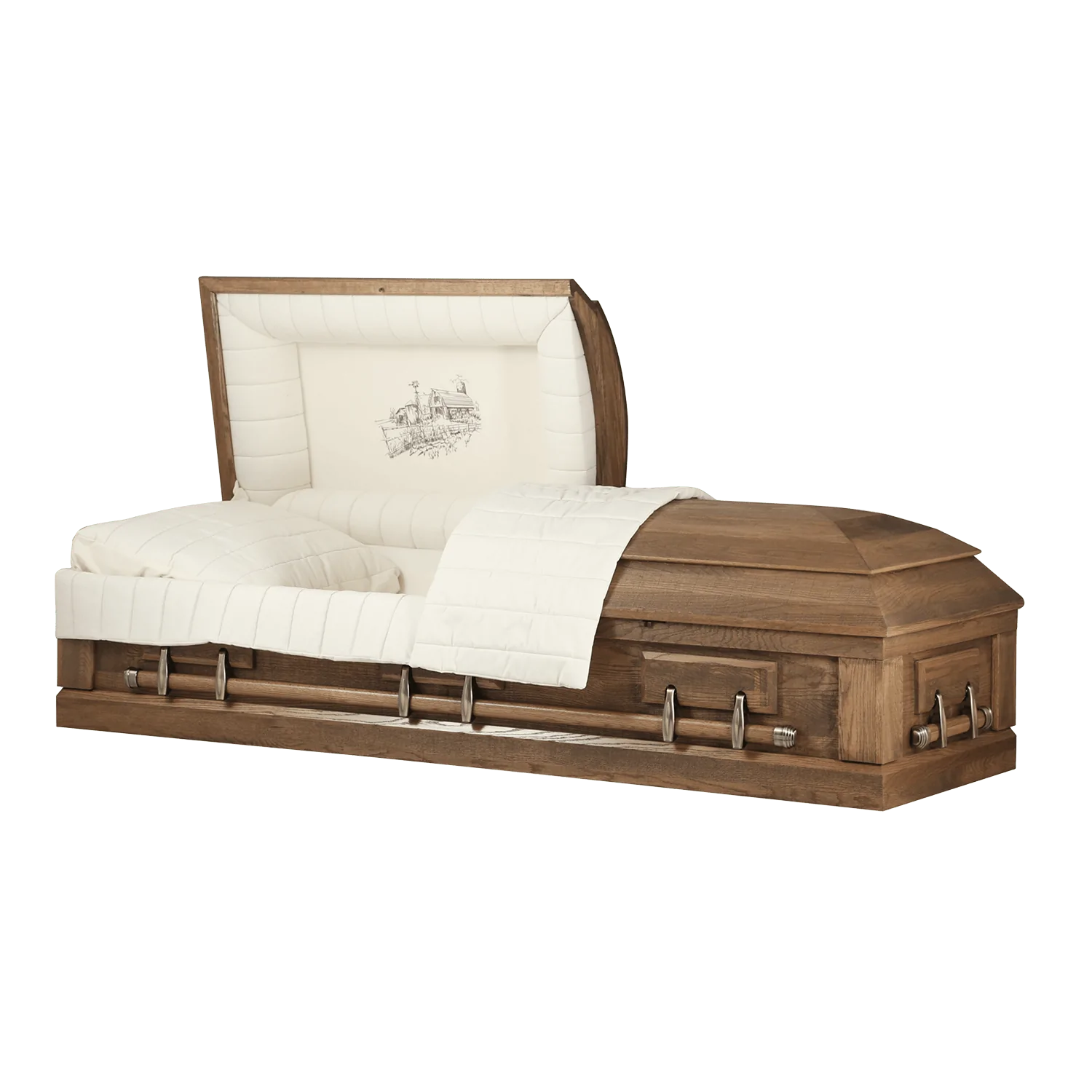 Price Of Oak Caskets
There are many factors that will determine the final cost of your casket. On average, an oak wood casket will cost you at least $2000 for a very basic model. Since it is a higher quality wood, it is priced higher than lower end wood caskets such as pine, poplar or willow caskets. 
However you can save thousands of dollars on the price of an oak casket by buying it online instead of from your funeral home. For example, at Titan Casket we offer several customizable casket options at a fraction of the price that you would pay at your funeral home.
Advantages Of Oak Wood Caskets
A wood casket is the best option for anyone who is looking to buy a strong casket that is not made of metal. Wood caskets can be of many types, but if you are trying to decide on a strong wood casket, you should seriously consider opting for an oak casket. It is a great mid-range option for those who want durability at a reasonable price.
An oak casket has a very natural look which is evergreen and versatile. It is hard to go wrong with an oak wood casket, which makes it a safe choice for those who are confused about picking a casket. Additionally, much like a metal or steel casket, you can find oak caskets which are both half couch and full couch to suit the needs of your funeral viewing most appropriately.
Types Of Oak Caskets
Plain Oak Casket - In some cultures, a minimalist approach is encouraged even during occasions such as funerals. For such cases you can buy a basic oak wood casket with no detailing or embellishments on it.

Oversized or Undersized Oak Casket - Like a casket made of any other material, you can find different sizes caskets made of oak, by doing a more thorough search.

Traditional Oak Casket - For a more traditional look, some oak caskets are similar to a plain casket but have some sanding or carving in them as well. Usually in a traditional casket you can also choose from among different types of polish for the casket exterior.

Oak Cremation Casket - Some people also opt for an oak casket in cases of cremation, where wood is generally more appropriate.

Pet Oak Casket - Believe it or not, you can even opt for an

oak wood casket

in the event of the loss of your beloved pet. This is especially useful if you have decided to cremate your pet.
Many casket retailers will give you multiple options to customize your oak casket, for example, you might be able to choose from different hues for the overall look of the casket. Alternatively, you might have a choice in terms of the material and look of the casket interior, or in the smaller details such as the corner panels.
Buying An Oak Casket Online
While you certainly have the option for visiting a funeral home to buy your casket, you will likely find more customizable options at better prices through online casket retailers. Remember to keep in mind that no funeral home can deny your casket because it has been bought elsewhere under The Funeral Rule established by the Federal Trade Commission (FTC).

At Titan Casket, we have a rustic oak casket which is sturdy but also has a distinguished look. The casket has a textured finish and walnut stain and is available for $2499. Even if you are seeking a very specific type of oak casket, chances are you can find it online for a reasonable price if you are willing to spend some time doing the research.