Funeral Details and Casket of Irish Singer-Songwriter Sinéad O'Connor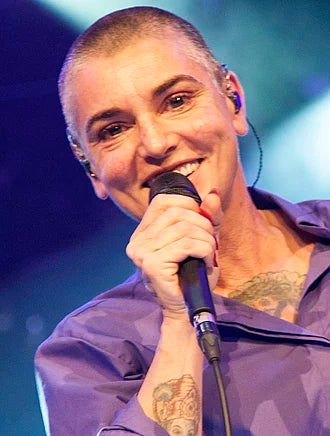 Sinéad O'Connor Passes Away
Sinéad O'Connor, the iconic Irish singer-songwriter known for her ethereal ballads and rebellious anthems, has passed away at the age of 56. The news of her death was announced by her family in a statement released to Irish media and later viewed by The Washington Post. Further details about the cause of her death were not immediately available.
Sinéad O'Connor Career
Throughout her career, O'Connor challenged conventions and expectations of how a female pop star should behave. She fearlessly expressed her opinions on various issues, from religion and child abuse to sexism and police brutality. Her music, infused with reggae beats, traditional Irish melodies, and pop hooks, became a reflection of her tumultuous personal life.
O'Connor's breakthrough came in 1990 with the release of the single "Nothing Compares 2 U," originally written by Prince for one of his side projects. The emotional ballad, accompanied by a haunting music video featuring her shaven head, became a global sensation and topped the Billboard pop chart for four weeks.
Despite her immense success, O'Connor saw herself as a punk musician rather than a pop star and remained true to her unique style and beliefs. She continued to make music that resonated with her audience and inspired other artists, including Liz Phair, Courtney Love, Alanis Morissette, and Michael Stipe of R.E.M.
Sinéad O'Connor's Personal Life
However, fame and success also took a toll on O'Connor's mental health. She battled complex post-traumatic stress disorder, borderline personality disorder, and bipolar disorder, openly discussing her struggles with mental health issues and suicidal thoughts in recent years.
Tragedy struck O'Connor in January 2022 when her teenage son Shane died by suicide. His death had a profound impact on her, and she publicly spoke about her grief and how she contemplated taking her own life. She described Shane as "the love of my life, the lamp of my soul," expressing the profound void his loss left in her life.
O'Connor's life was filled with various transformations, both in her music and personal beliefs. In 2018, she converted to Islam and adopted the name Shuhada Sadaqat offstage.
The Casket Details Of Sinéad O'Connor 
Although the casket details of Sinéad O'Connor are not made public, we are sure it it going to be a very elegant casket for the elegant singer.
The Funeral Details of Sinéad O'Connor 
Although Sinéad O'Connor's 17 year old son received a Hindu Funeral, the duneral details of Sinéad O'Connor  are not out in the public yet. But, A prominent member of the Irish Muslim community has stated that Sinead O'Connor may receive an Islamic funeral, honoring her religious beliefs.
Why Buy A Casket Online?
Convenience: Buying a casket online offers the convenience of browsing and selecting options from the comfort of your home, avoiding the need to visit physical stores.

Wide Selection: Online retailers often have a broader range of casket styles, materials, and designs to choose from, providing more options for personalization.

Cost Savings: Online casket purchases can be more cost-effective, as some websites offer competitive prices when compared to funeral homes.

Discretion: Online shopping allows for a discreet and private experience during a sensitive and emotional time.

Delivery Options: Many online casket sellers offer flexible delivery options, ensuring the casket arrives on time and without added stress during funeral preparations.
How Can Titan Casket Help?
Titan Casket can help by providing a seamless and compassionate online shopping experience for those seeking quality caskets. As a trusted online retailer, we offer a wide selection of caskets in various styles and materials, including metal and wood options, catering to different preferences and budget constraints. With transparent pricing and competitive rates, Titan Casket ensures cost savings while maintaining the highest quality products. Our efficient delivery options guarantee timely arrival, easing the burden of funeral arrangements. Through our user-friendly platform and dedicated customer service, Titan Casket offers support and comfort during a difficult time, making the process of selecting a casket more manageable and convenient for families and loved ones.