Here's A Guide To Buying Beautiful Casket Sprays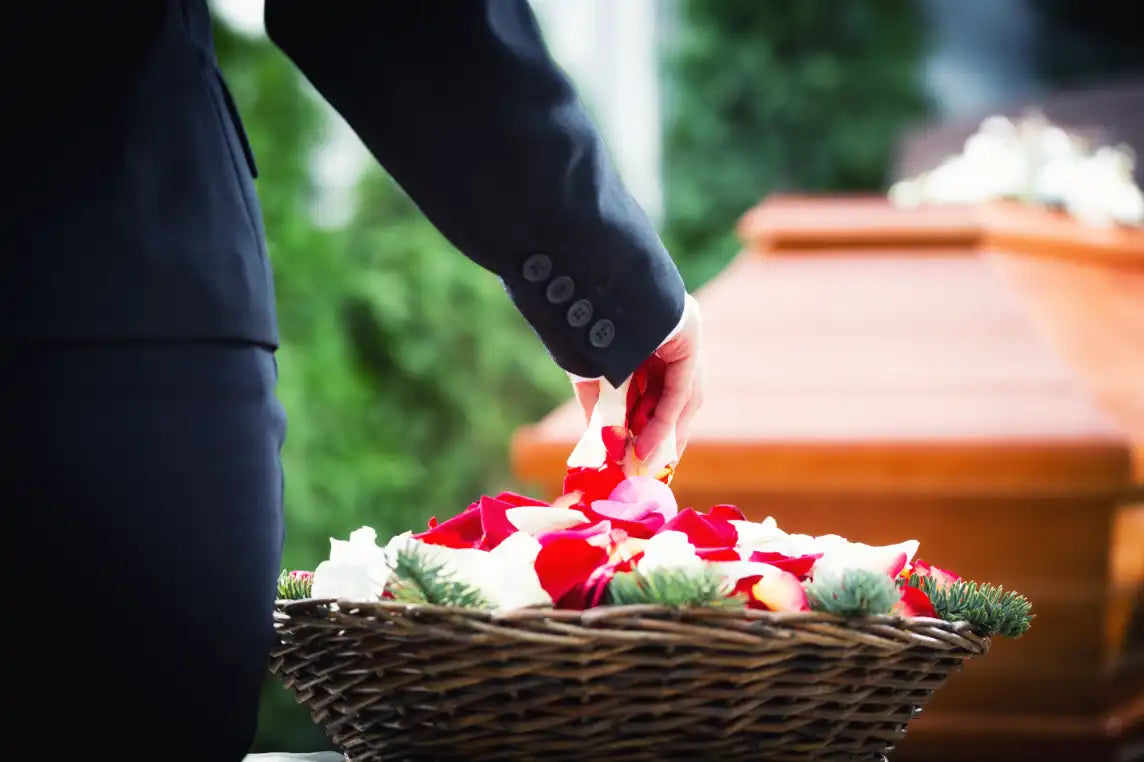 The Art Of Gifting With Casket Sprays
Why do we send flowers on special or important occasions? Flowers are a symbol; it stands for respect, love, admiration, value, beauty, and purity. When flowers are sent to a funeral or are bought as casket sprays, it is a sign of respect and love for the deceased. It is believed that in yesteryear, flowers were actually used as a language, floriography, to send or communicate a message through casket sprays. Each flower and its color was coded for emotions and sending specific flowers to a person would deliver that message.
We use the same thought processes behind the meaning of flowers today. Flowers make for a kind and thoughtful gesture during the time of mourning.
Finding The Perfect Casket Spray
Before you dive into the process of looking for the perfect casket flower, you should know that there are two types of casket flowers that you can choose from.

1. Full casket spray: These are usually used for closed caskets and cover the entire length of the casket. It's usually placed on top of the casket.
2. Half casket spray: Half casket sprays are used when there is a half-open casket service, where the casket spray rests at the bottom of the casket. 
Making A Casket Spray
Picking flowers for a funeral can be a tough decision to make. There are a lot of things to factor in before sending a casket spray to the funeral. You may want to consider selecting the deceased's favorite flowers, a color they loved, or what the flower symbolizes. Whatever you choose to buy for your loved one, your idea there is to make it the best parting gift you can. Here is a list of flowers that are sent during a funeral:

1. Lilies: Lilies are usually sent out when you wish that the deceased returns to peace. Lilies make for beautiful casket sprays and you can find a variety of lily casket sprays in different colors.
2. Roses: Widely used as casket spray flowers, roses are the perfect floral arrangement offerings. Each color symbolizes an emotion; white stands for purity and red stands for melancholy.
3. Chrysanthemums: Chrysanthemums are beautiful flowers that you share in a time of grief and sorrow. You can send a chrysanthemum casket spray to show your loyalty and felicitations.
4. Carnations- Carnations make for glorious casket sprays that symbolize love and purity. You can find carnations in different colors like white, purple, red, etc.
5. Orchids: Casket sprays made out of orchids usually symbolize respect and admiration. They look marvelous on the casket and make for a gorgeous floral arrangement.  

Discover The Casket Spray That Works For You

Whether you are looking at buying a rose, chrysanthemum, orchid, lilies or a carnation casket spray, finding the right arrangement for them is also a part of showing your love for the deceased. Some of these include:

1. Seasonal casket sprays: These are casket sprays that are arranged following a theme. Different flowers bloom in different seasons. You can find the right shade or right odor for the different seasons, adding a personal touch to your offering. For example, marigolds in the fall season or white roses during the winter.


2. Monochromatic casket sprays: These casket sprays are usually made of three types of flowers that come in the same hue or color. You could also use baby's breath as a filler flower in your casket spray to make it look fuller.

3. Cross casket spray: Cross casket sprays are sent for religious people, usually to follow a theme. These can be customized by picking the kind of flowers you want as a part of the arrangement.

4. Faux flower caskets: If you want your offering to be remembered for long, like a memento of sorts, sending faux flower caskets might be a good idea. If budget is a concern, this arrangement helps you save on spending more on expensive real flower arrangements.
Casket sprays usually cost between $150 to $250 and may go up to $450+ depending on the decisions you make– based on the type of flowers and arrangement style.
Casket sprays will always make for an elegant offering!