List Of 10 Questions To Ask Your Funeral Director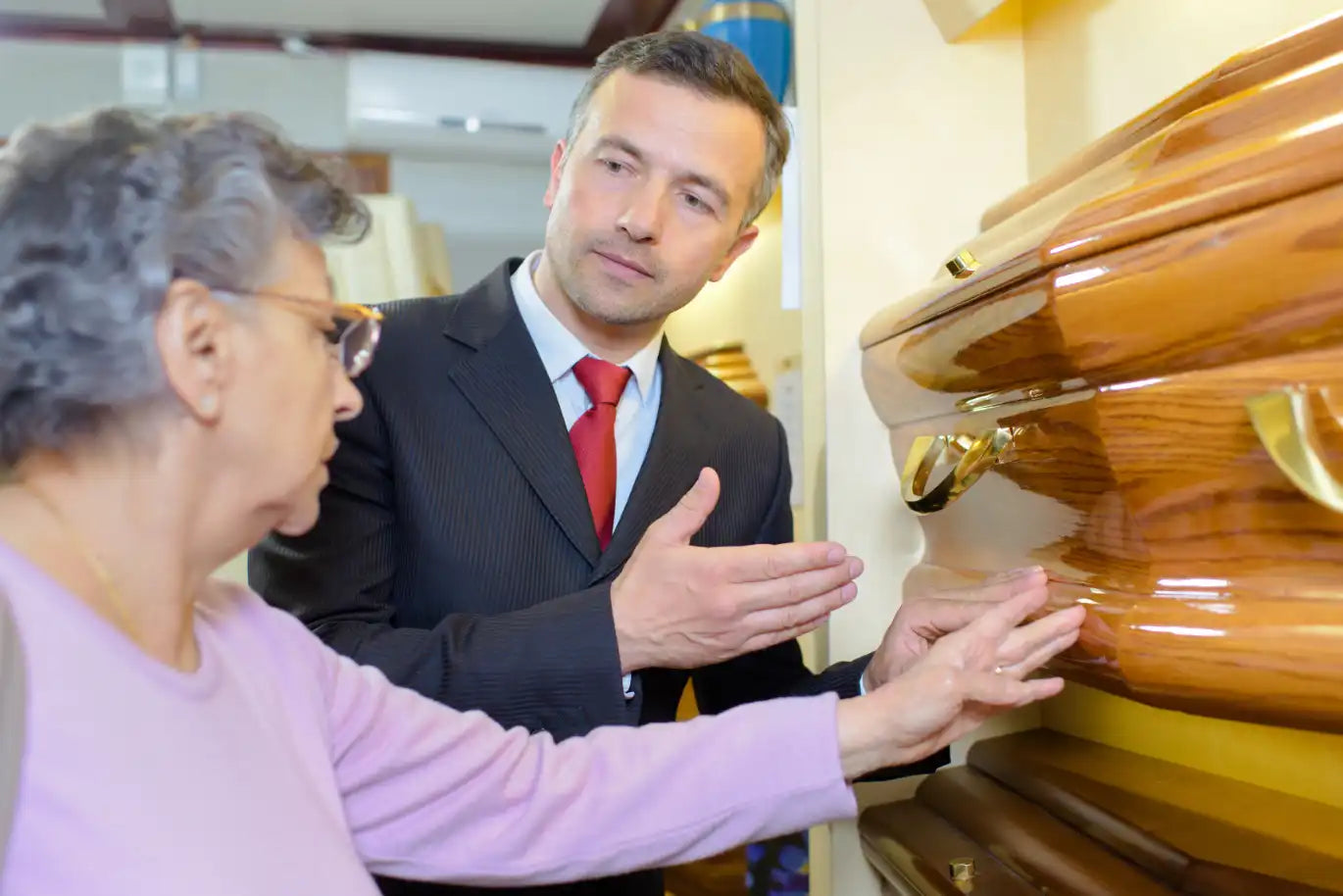 The Significance Of Asking Questions To Your Funeral Director
A funeral is a solemn, sensitive event that requires extensive planning and organization. It comes at an emotionally difficult time, which makes organizing funeral even more difficult. You might be having hundreds of questions since this could be your first time dealing with the funeral arrangements of a loved one. The only way to assess which funeral home suits your needs and is within your budget is to ask questions.
The Top 10 FAQ's For Funeral Directors
1. What are your personal funeral plans?
The answer to this question can reveal your funeral directors' values and provide an insight into their personalities. There's no right or wrong answer, but it can help select a suitable match for yourself. 
2. What packages are offered?
A lot of funeral directors offer funeral packages, which can be a basic set or an all-inclusive plan. In some cases, purchasing a package can be a great way to cut costs and get more value for your money. Further, you can customize your package to avoid paying for services you don't need.
You should also ask the funeral director about the variety of caskets available. If you are not satisfied with the casket available at the funeral home, you can always shop caskets online with Titan Casket.
3. Is embalming required?
In case, the death was due to a contagious disease or if the body wasn't buried within a specific time frame, then many states require embalming. Embalming is also required if you want to preserve the body for viewing. For direct burials and cremations, embalming isn't necessary.
4. What does the funeral director do?
The funeral director dons several hats when it comes to providing funeral services, some of which are:
Notifying family and relatives,

Providing grief assistance to the bereaved.

Planning the funeral service,

Coordinating with clergy or celebrants,

Preparing and submitting an obituary.

Filing proper paperwork for the death certificate.

Assisting with providing certified copies of death certificates,

Transporting the deceased body to the funeral home,

Embalming deceased body (if necessary),

Preparing the body for viewing (if necessary),

Working with insurance or government agents to file for benefits,

Arranging the purchase of a casket or a burial plot,

Arranging the transportation to/from the funeral/cemetery.
Most likely, they do a combination of the above tasks but not each one of them. Thus, you need to check if your specific requirements are being met or not.
5. What are my payment options?
Funerals can be expensive! Caskets likely cost over $3,000, so it's best to know upfront how much you'll have to shell out. Some funeral directors work with insurance companies which can help lower your expenses.

6. Is the funeral home or director a member of any organizations?
Organizations like the National Funeral Directors Association and the Academy of Professional Funeral Service Practice set professional standards for funeral homes. Accreditation by any of these groups shows that they're certified, well-trained, and qualified for the job.
7. How long have you been in business?
The answer to this question can help ascertain the role of the funeral home within the community, its history, and its values. Independent funeral homes are usually locally owned by a family and have been in business for generations. On the other hand, chains can be state-wide or nationwide with a different organization structure but a similar level of services. Lastly, some funeral homes specialize in something known as a natural or green burial.
8. What services are handled in-house?
Depending on which services are outsourced and to whom, your overall cost can vary significantly. Only some funeral homes do everything in-house,  whereas the rest outsource a lot of services to other professionals.
9. How can I customize a funeral service?
These days, families are opting for personalized funeral services. Have a chat with your funeral director to decide if you want to show a memorial video, or add any special decorations.
10. What makes your services special?
It is a good idea to give the funeral director the to brag about their services. You can find out about their inspiration behind starting this business as well as their unique selling point.