Planning For A Green Funeral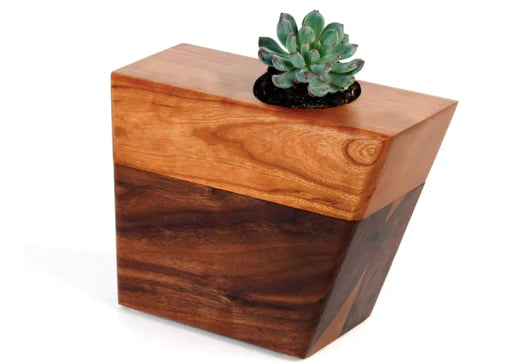 Green Funerals - A Sustainable Alternative To Conventional Funerals
Green funerals are environment-friendly alternatives to traditional funerals. Green funerals can be burials or cremations, with both alternatives being more sustainable and less harmful to the environment in general. For instance, green burials do not involve the use of embalming chemicals or non-biodegradable materials like concrete or steel. Also known as natural burials, these green funeral options are designed to have as little negative impact on the environment as possible. 
Similarly, green cremations are eco-friendly alternatives that do involve the use of fire for cremating the body. Instead, water and potassium hydroxide are used to convert the remains of a person into bone ash. For this reason, the process is also known as flameless cremation. 
Funeral Pre-planning For Green Funerals
If you are an environmentally conscious person keen on reducing your carbon footprint, you may already be taking various steps to lead a sustainable life. As a part of this endeavor, you could also consider green funerals, which have a a minimal harmful impact on the environment. If the concept of a green funeral appeals to you, you can rely on funeral pre-planning to ensure that your final wishes are honored. 
By engaging in funeral planning in advance, you can make sure that your funeral includes all the sustainable choices you make today. Green funeral planning is similar to regular funeral planning in many ways, but there are some distinct aspects that you should be mindful of. 
Making Green Funeral Arrangements In Advance - 5 Things To Take Care Of
Planning for a green funeral may be a bit different from making arrangements for a traditional funeral. Here are 5 key things to take care of if you are making green funeral arrangements in advance. 
Choose the burial method
Green funerals can be burials or cremations. You will have to choosechoose between these two options based on your cultural practices, personal preferences and budget, among other things. The other ancillary funeral costs will depend on the method of green burial you choose, so make sure that you arrive at an informed decision. 
Opt for a biodegradable casket or urn
If you opt for a green burial, you will have to pre-order a casket for the ceremony. The casket is often among the biggest funeral costs involved in burial. Fortunately, you have various eco-friendly and biodegradable options to choose from. Today, leading funeral service providers offer caskets made of simple wood, cardboard, bamboo or even wicker. 
On the other hand, if you choose to have a green cremation instead, you can even look at the many biodegradable urn options available online. These urns allow the ashes to be scattered or buried as needed, and they easily disintegrate in water or into the earth. 
Account for other funeral costs
Like a conventional funeral, a green funeral also comes with various other standard expenses like the transportation costs, the funeral director's fee, the cost of the memorial service and other such expenses. As a part of funeral pre-planning, you will also have to account for these costs in advance and pay them upfront wherever possible. This will ensure that your loved ones do not have to bear the financial burden later in life. 
Involve your funeral home in your plans
Today, many funeral homes offer eco-friendly burial and cremation options. If you have decided which local funeral home to rely on to carry out your final wishes, ensure that you communicate your plans thoroughly to the funeral director. This way, you can make sure that all the sustainable choices you make today are honored tomorrow. 
Let your family also know of your choices
Most importantly, let your family know of your choices. This can help them understand how to go about conducting your funeral ceremony when the time comes. It will also give them a sense of closure to know that your choices are respected even after you're gone. 

As the name suggests, a green, or "natural," burial emphasizes an environmentally sustainable burial. The modern definition of a "traditional burial," usually means the use of funeral home and public cemetery, embalming services, and a casket burial inside a concrete vault. In this article, Titan Casket explores both burial methods.
Make Your Green Funeral Arrangements With Care
Deciding how to go about your funeral requires a great deal of thought and consideration. It is not something that you should rush into. That said, you also should not put off funeral pre-planning until it is too late. So, if you decide to have a green burial, you can start by
pre-planning a casket
from our website. At Titan Casket, we offer a wide range of eco-friendly casket options. Visit our online store to make a sustainable and judicious choice today.