Planning For The Unexpected - Pre Plan Your Own Funeral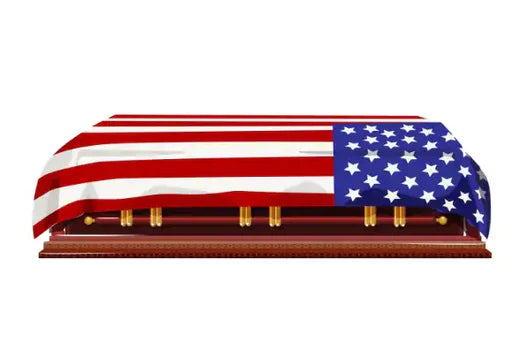 Planning For The Unexpected
As humans, we all struggle with the uncomfortable inevitability of our death, but for many of us, it can help to know that the people we love will be in secure positions if something happens to us. Life is inherently unpredictable, and it might be worth pushing through the discomfort of contemplating your demise if you are able to put some safeguards in place for your loved ones.
For your family, dealing with your death would be incredibly difficult, even if it was anticipated. You can presume how much more painful it would be for them if it happened unexpectedly and they found themselves lost and overwhelmed. To avoid this situation, there are things you can do, such as funeral preplanning and general estate planning, which can help you plan for an unexpected death and provide stability for your family in the difficult situation of your untimely demise.
Importance Of Funeral Preplanning
The most urgent and strenuous task for your loved ones will undoubtedly be organizing your funeral, mainly due to the time-sensitive nature of a funeral. Funeral pre-planning is one of the most effective ways that you can ease the anxiety about an unexpected demise for both you and your loved ones. 
Firstly, you will find a great sense of comfort in knowing that you have already made most of the arrangements and that your mourners can take specific tasks off their plates. Also, funeral planning in advance can ensure you get the funeral you desire since your preferences will be documented. Lastly, the earlier you begin the process of funeral preplanning, the more money you will be saving by locking in the price of the expenses today and availing them in the future without any change in funeral costs.
Preplanning Finances For Your Funeral
One aspect of funeral preplanning is creating a financial cushion on which your loved ones can rely during their time of need. You may want to consider funeral insurance if you have not already, especially if you do not have a life insurance policy. Funeral insurance, also known as burial insurance, is a convenient way of ensuring your loved ones have access to funds to help them take care of funeral costs.
When trying to settle on the amount of funeral cover you are seeking, keep in mind the wide range of expenses that may come up while planning a funeral, such as a burial plot, a funeral service, any religious or musical services, a hearse if necessary, and a casket for burial. Make sure you clearly understand the terms and conditions of the funeral insurance policy and that it provides cover in the pre-established amount for all these funeral-related expenses. You should also try to figure out if a particular policy offers lower waiting time since funerals often need to be arranged on short notice.

Tips On Funeral Preplanning
There are things you can do to pre-plan your funeral in the smoothest way possible. First, you should thoroughly research your options to get precisely the services you want for your funeral. You can also communicate with your loved ones about the decisions you are making for your funeral and document them. Instead of simply setting aside the funds through funeral insurance or otherwise, you should also preplan most of the products and services you would desire for your funeral. These strategies can help prevent any miscommunication or uncertainty about your preferences for the funeral.
You can browse through our website and pre-order a casket from our comprehensive collection in various styles and price ranges. We know how difficult it is to lose someone you love, and we strive to make the process as painless for our customers as possible. If you preplan a casket through our website, you will be a party to a permanent pre-need contract which will allow your loved ones to make a call to us when the time comes simply, and we will ship your preferred casket the next day.