Providing Peace Of Mind And Emotional Support: The Importance Of Preplanning Your Funeral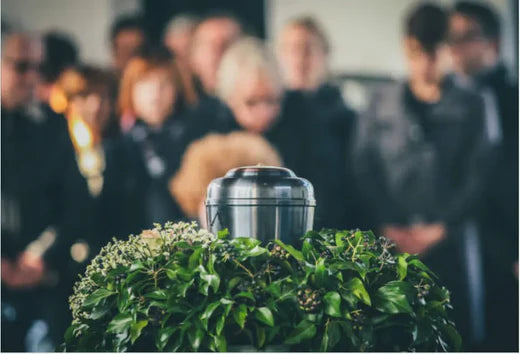 The Emotional Support Of Funeral Preplanning
Losing a loved one is an emotionally challenging experience, and during this difficult time, the last thing you want is the added stress of making funeral arrangements. This is where preplanning your funeral can be a true blessing. By taking the time to preplan, you not only ensure that your wishes are honored but also provide emotional support to your grieving family. Let us explore the profound impact of funeral preplanning on emotional well-being, allowing families to focus on healing and remembering their loved ones.
Know The Profound Impact Of Funeral Preplanning
Preplanning your funeral lifts a heavy burden off your family's shoulders. The loss of a loved one is already emotionally overwhelming, and having to make crucial decisions amidst grief can intensify the strain. By taking charge of your funeral arrangements in advance, you provide immense emotional support after death to your family, allowing them to grieve without the added stress of organizing a funeral.
Honoring Personal Wishes:
One of the most comforting aspects of preplanning is the assurance that your final wishes will be fulfilled. You have the opportunity to carefully outline your preferences for the funeral service, burial or cremation, music, readings, and any other meaningful details. This not only provides emotional support to your loved ones by giving them a clear roadmap to follow but also ensures that your life is celebrated in a way that truly reflects your unique journey.
Funeral arrangements can sometimes become a source of conflict among grieving family members, as differing opinions and emotions can collide. However, preplanning your funeral allows you to make decisions based on your own wishes, reducing the likelihood of disagreements and tension. This thoughtful act of preplanning provides emotional support to your family, fostering unity and a sense of peace during a challenging time.
Time for Grieving and Healing:
One of the greatest gifts of preplanning is the space it creates for your family to grieve and heal. By relieving them of the immediate responsibilities of funeral arrangements, you give them the freedom to focus on processing their emotions, supporting one another, and cherishing fond memories. This emotional support during a funeral is invaluable in facilitating the healing journey and finding solace during the grieving process.

Alleviate Burden And Honor Your Own Wishes Through Funeral Planning
Funeral preplanning is not just about practical considerations; it is also a powerful way to provide emotional support to your family. By making decisions in advance, you alleviate their Burden, honor your own wishes, minimize conflicts, and create an environment where grieving and healing can take place. Taking the time to preplan your funeral is a compassionate act that brings peace of mind, emotional support, and a lasting legacy of love to those you leave behind.
Preplan a casket with Titan Casket to discover an extensive collection of coffins, available in over 20 stunning colors, designed to cater to your unique preferences and style. With Titan Casket's "Funeral Rule," you can enjoy dramatic savings on your funeral expenses, ensuring a cost-effective solution without compromising on quality. Our modern, American casket designs are crafted with utmost care and attention to detail, reflecting the dignity and reverence your loved one deserves. Pre-order a casket to experience personalized, one-on-one customer service, where Titan Casket's compassionate team will guide you through the process, providing support and guidance every step of the way.