How Do I Pay for a Military Funeral?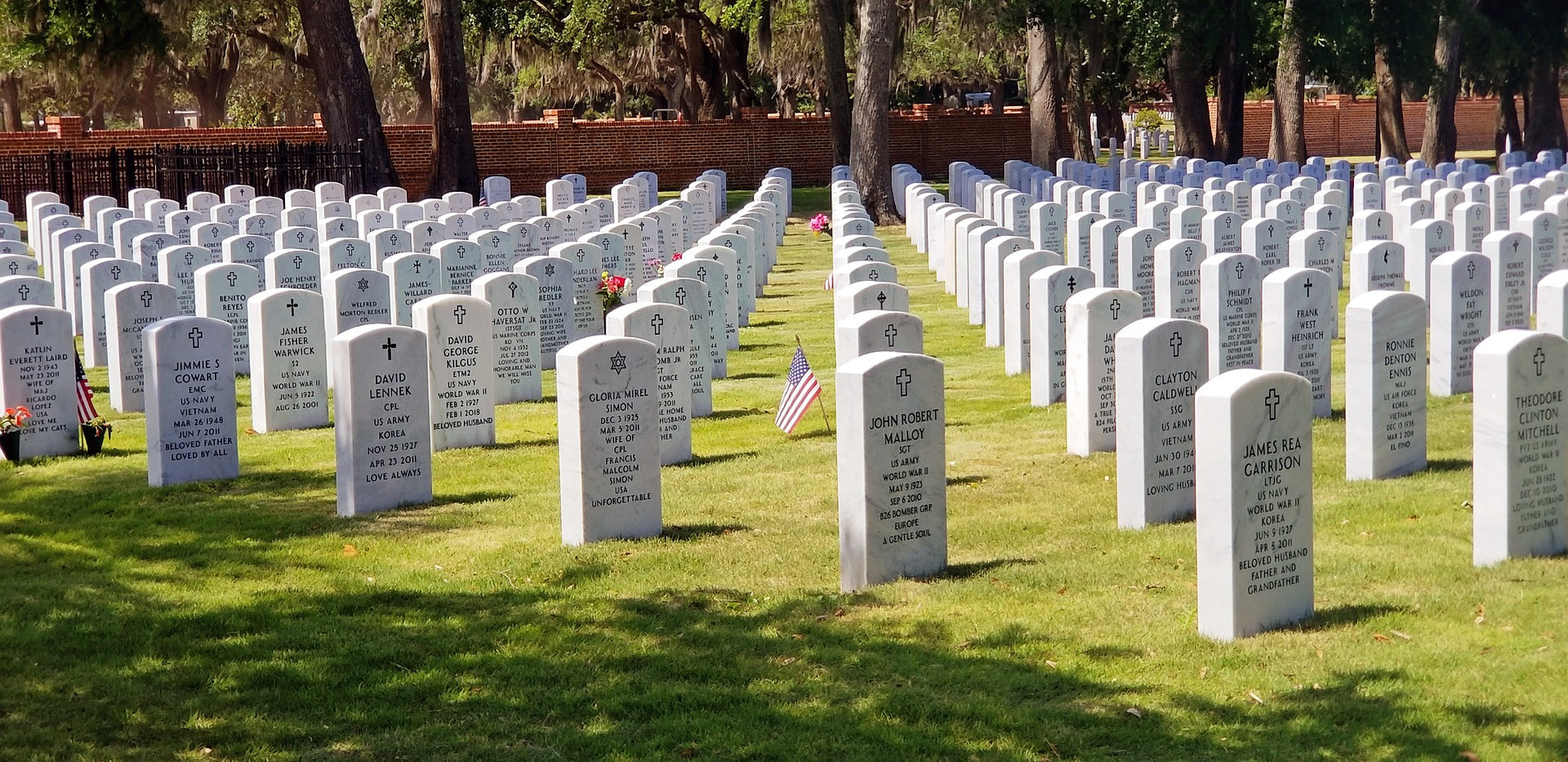 Funeral planning can be costly, which is why the U.S. Department of Veterans Affairs offers VA death benefits to surviving families of departed Veterans. Intended to reimburse families for burial and funeral costs, surviving families must meet several requirements to receive these military death benefits. 
VA Death Benefits
Veterans death benefits, also known as Veterans burial allowances, are cash allowances available to the Veteran's surviving family through the U.S. Department of Veterans Affairs (VA) to help offset funeral, transportation, and burial costs. According to Military.com, upon approval of their claim, families will receive an amount dependent on whether the Veteran's passing was service-connected or if they were under hospitalization care by the VA at the time of death. The VA notes that a claim must be filed within two years of a Veteran's non-service-connected burial or a change in the Veteran's discharge from dishonorable to another status. However, there is no time limit for filing a claim for a service-connected death.

Titan Casket offers advice regarding military funeral traditions and customs and helps you understand what to expect when honoring your loved one who served in the military.
Veterans Death Benefits Eligibility
Veteran funeral benefits are available to surviving families as long as they and the Veteran meet specific requirements. The VA writes that the following relationships to the Veteran can file a claim for burial allowances:
Surviving spouse

Legal union partnership recognized by the state

Surviving children

Veteran's parent

Executor or administrator of the Veteran's estate

 
The surviving family can file a claim for Veterans death benefits as long as they do not receive reimbursement or other financial aid from another organization, government agency, or employer, the VA notes. Veterans qualify for VA death benefits as long as they have not received a dishonorable discharge and did not pass while on active duty, serving as a member of Congress, or serving a federal prison sentence. According to the VA, the following circumstances surrounding the Veteran's passing will qualify surviving family members for VA death benefits:
Related to a service-connected disability

While receiving VA care

During travel at the VA's expense

While eligible for or receiving VA pension or compensation

 
Burial Allowances
As previously stated, the amounts payable to surviving family members are dependent on the circumstances surrounding the Veteran's departing. According to the VA, burial allowances for service-related deaths can reach up to $2,000 for Veterans who passed on or after September 11, 2001, while families of Veterans who passed before could receive up to $1,500.
The VA will reimburse partial or full transportation fees if the Veteran is buried in a VA national cemetery. For non-service-related deaths, the VA will pay $300 for burial fees and anywhere from $734 to $807 for a plot, the VA writes. The amounts for a plot depend on the year the Veteran passed, with the high range reserved for the most recent year. Families of Veterans who passed while under VA hospitalization can receive up to $807 in burial fees and a matched amount for a plot. Just like how the VA handles the amount range for non-service-related deaths, the amount reimbursed for a plot depends on the year of passing, with the higher end reserved for the most recent year. 
Headstone and Marker Allowances
Military.com writes that, upon request, the VA will supply a headstone or marker for any unmarked grave regardless of their date of death. The VA also offers an allowance for privately purchased headstones and markers as part of Veteran funeral benefits for Veterans who died on or after November 1, 1990. The VA notes that these amounts can range from $231 to $290, depending on the year of passing.
Help with Military Funeral Funding
Titan Casket is here to help guide you through this challenging period as you plan how you will pay for your Veteran's funeral. We are also happy to speak with you about the casket that best suits your needs, whether you are seeking a special steel casket for your Army Veteran or something else to honor them. 
We are your trusted ally in planning the funeral you want at an affordable, fair price. Contact us via our chat window or
here
on our contact page to get started.