What is a European Willow Coffin?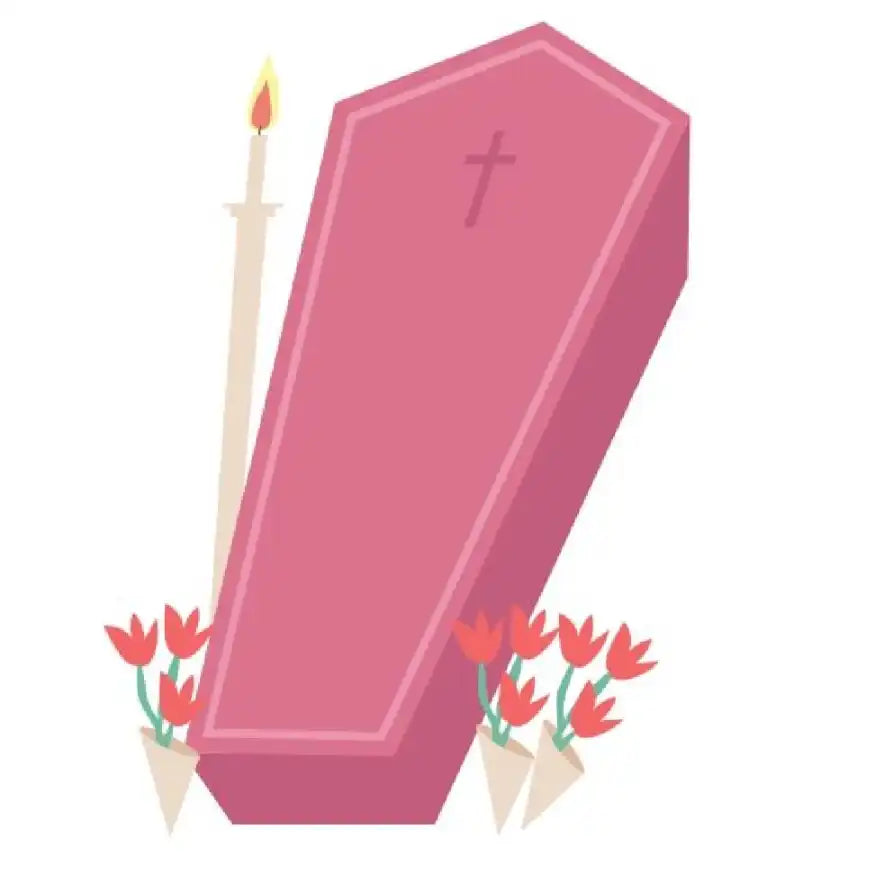 A Guide on Understanding What European Willow Coffins Are?
European willow or wicker coffins are beautiful 6-sided containers that make for a special kind of untraditional coffin. European willow coffins are weaved together, using wicker, and are in demand for being biodegradable. Willows have a beautiful plaited design that makes every European coffin made of wicker elegant and lightweight. 
If you're looking to get a luxury coffin that's priced well, looks good and gives back to nature, you could definitely look into the different types of European willow coffins. 
Different types of European Willow Coffins
Curved Willow Coffin: Made in a dusky shade of brown or light brown, curved-shaped European coffins have all the edges arched. These European coffins usually are long and oval. 
Traditional-looking coffin: This is a wicker coffin that tapers into a square at the end and is beautifully plaited throughout.
Colored Coffins: You can find European coffins in different colors too. You should know that these coffins are easy to customize, even if you want a rainbow-colored coffin for your loved one. 
European Willow coffins are made in shades of brown- the natural color of wicker. If you're looking for European willow coffins that are completely biodegradable, make sure to check the kind of paint used on the natural coffin. Using organic colors and other organic materials to make the different parts of the coffin will help in contributing towards sustainability. 
Getting to know more about Willow
Wicker or willow grows from February to July. These plants grow straight and tall and grow in size almost every day. Wicker needs lots of sunlight and fertile soil to grow on. Wicker is known to produce plentiful amounts of foliage during this growing season. From July to November, wicker shed its foliage and start to become dormant. 
Willow and Sustainability 
Wicker plants grow fast on fertile soil and go back into the soil that easily too. Wicker is the kind of plant that doesn't need fertilizer, pesticides or herbicides to grow well. Given the right temperature and conditions to grow, wicker will grow magnanimously. 
Because of this, wicker is a sustainable material. Funeral services have started to witness the demand for eco-friendly and sustainable approaches. People have realized the importance of taking sustainable steps and also changing their lifestyle choices one by one. If you're someone who aims to live a sustainable life and hopes to reduce the carbon footprint you leave on the world, you should consider your burial or cremation to take place in a European willow coffin. That's another advantage of choosing a coffin like this one. You can hold a beautiful burial or cremation service and have willow as your choice of material. Willow works splendidly in both situations. 
Investing in a Natural Coffin
Natural coffins like this one can cost you anywhere between $100 to $500. This depends on the shape and size of the coffin. It also depends on the type of wicker you go for. European willow coffins are affordable and durable. You can pay attention to details like material, finish and color to personalize the coffin to your loved one's needs.

Finding the right European Willow Coffin 
When you're looking for a natural coffin like this one, you could visit a funeral home or check the internet for all your options. European coffins are usually available readily. Try to get more details on how biodegradable the wicker coffin is. Questions like if the wicker's ash is biodegradable if it passes the burning test for eco-friendly materials or checking the tenacity of the wicker are important things to ask before you buy a natural coffin. 
A strong natural coffin should be able to hold up to more than 400 pounds or 200 kg with ease. If you're not sure about buying a wicker coffin because of some unticked boxes, you could look into buying a wicker casket. There's only a difference in shape. Explore all your options for the kind of wicker coffins and caskets available in today's market. You could look at our Titan Casket website for wicker caskets or a place like Eco Coffins for sturdy and reliable European willow coffins.