How To Choose A Coffin For A Burial?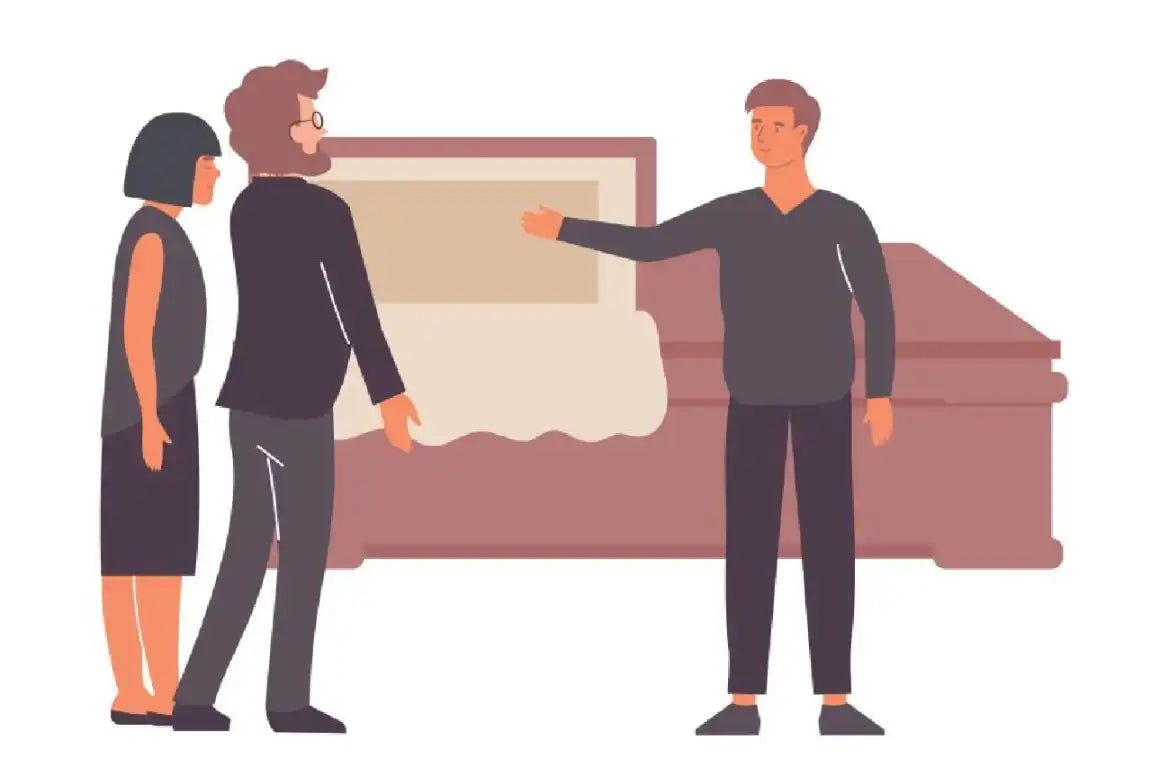 If you are wondering how to choose the perfect coffin for a burial, this article will guide you about how you can save costs, decide on a coffin type, and finally on how you can buy one at the best price.
Know Your Budget
A funeral can be a costly affair and it would be wise to create a rough estimate of your predicted expenses. The casket or coffin will likely be one of the most significant expenses you will bear, so make sure you have a budget specifically for this. The good news is there are a wide variety of coffins available to choose from, in different colors and makes.
Among the metal options, stainless steel caskets are the most affordable coffins, with the price depending on its thickness. For those without financial constraints, copper and bronze caskets can be a good choice as they are the most durable coffins available.
Religious Or Spiritual Beliefs
The beliefs of the deceased can be used as a guide to decide on the details of the burial including the coffin for burial. If you belong to a faith such as Christianity and believe in the idea of resurrection, you could opt for a metal casket which is more durable than wood or any alternative caskets. You will be able to find a metal casket that suits your budget, and if you are under serious financial duress, you can even consider renting one. 
Some people don't adhere to any specific religion but they have other beliefs that influence their choice of burial. For example, people who are environmentally conscious and want to have a 'green funeral' often opt for natural burial. In a natural burial, the body of the deceased is placed in a grave without a casket or vault, to enable a direct reconciliation with the earth. In such a case the funeral organizers need not opt for a coffin unless they plan to have a viewing.

Do Your Research
If you have the time, it is worth comparing the price of a coffin among different retailers. Some retailers might also cater better to a particular niche, such as military coffins if the deceased served in the Armed Forces. Remember that in accordance with the FTC's Funeral Rule, no funeral home can deny your coffin even if it was bought elsewhere, including online.
You will also find that caskets and coffins from online retailers tend to be much more pocket-friendly than similar models sold at funeral homes. For this reason, you should seriously consider buying your coffin online to save on the total funeral expenses.  You can also refer to sources such as the Better Business Bureau to check the legitimacy of an online casket company before making  a purchase.
Order Well In Time
It is important to order a coffin well in time to avoid last minute complications, especially if you are opting for some customizations. Most online casket and coffin retailers will provide quick delivery to your funeral home but there are certain types of coffin which might not be possible if the funeral is time sensitive. For example, getting gold plating or other similar embellishments, or getting a coffin in a custom size are some situations where the casket arrival can take longer than average.
You can order an affordable casket for burial from us here at Titan Casket. We have several models in different materials, sizes, and styles from which you can choose. Once you have decided on a coffin/casket, purchasing it is as simple as entering the address or location details for the casket delivery and completing the payment online through one of the payment options available. We will coordinate with your funeral home directly and ensure your coffin arrives in time.