What Is A Tree Urn?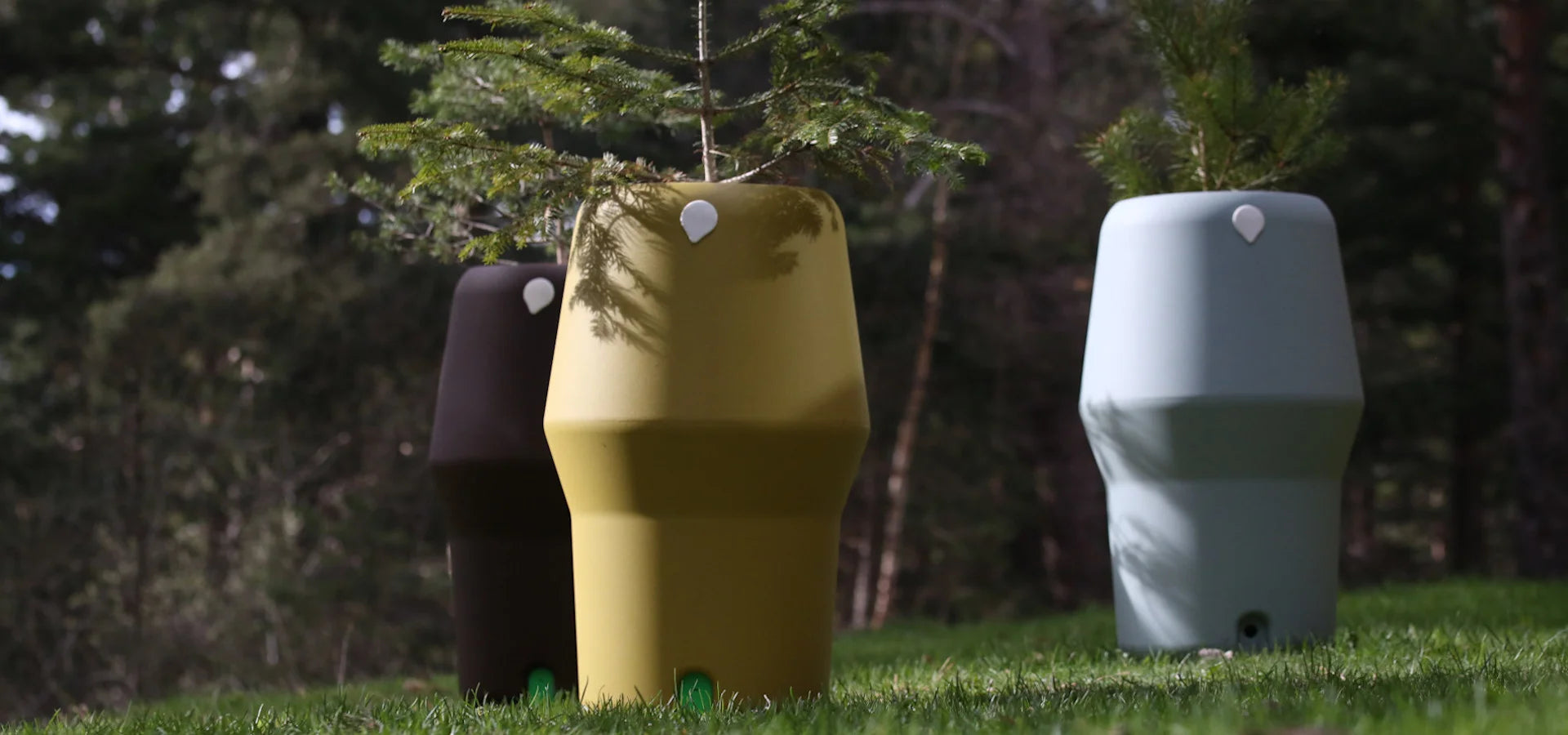 What Is A Biodegradable Tree Urn?
A tree urn is essentially a biodegradable urn in which you can place and continue to grow a tree. The Living Urn has a patented tree urn and it is the only biodegradable tree urn which works with fully grown trees as opposed to just seeds or saplings. There are several ways you can choose to honor the loss of your loved one but this is a great way to go about it if you are passionate about the environment and sustainability or if the person you lost felt strongly about the cause.
 The urn with the ashes in it is placed in a hole in the ground in a location of your choice. You are also supposed to put an agent which is provided along with the planting system. This additive agent enables the tree to grow from the soil surrounding the ashes. The urn is large enough to accommodate ashes along with the soil and the roots of the tree. While some people plant these types of urns on their own property, others opt for a cemetery or graveyard. 
Features Of A Tree Urn
As mentioned earlier, the tree urn is fully biodegradable, which makes it a great choice for environmentally conscious people or families. If the deceased person that you are commemorating was passionate about environmental sustainability or climate change, then this could be the perfect way to honor their passing. 
Not only is the urn fully biodegradable but so is the planting system that comes along with it, as well as the bamboo packaging in which it arrives. Note that you can choose your own tree to place in the Bio Urn if you have something specific in mind, depending on what feels most suitable to the personality of the deceased. Some people even opt for a Christmas tree urn if it serves as the most appropriate reminder of their loved one.
You can use some or all the ashes when opting for a Bio Urn - some people choose to place only some of the ashes in the bio tree urn and keep the rest with themselves or opt for other ways of commemorating the loss, e.g. cremation jewelry. Often in cases of big families a small portion of the ashes are used in the urn so there is a common location everyone can visit collectively, while distributing the remaining ashes to keep with themselves.
Buying A Biodegradable Tree Urn Online
We at Titan Casket have partnered with The Living Urn to offer a bio tree urn, a patented system which enables you to have a tree memorial as a symbolic way to return to nature. You can choose between buying just the planting system and then placing your own tree in it or you can opt to buy a tree along with the system from among more than 70 tree options. If you enter your zip code on our website you will be able to check which tree options we are able to offer in your area.
When you buy a Bio Urn from us, you will receive a package which contains everything you need including an instruction manual so you do not need to worry about figuring out how to plant the tree. You will receive the urn itself which has a bamboo exterior, along with the needed additives, and a tree if you chose to get the tree along with the system. A tree urn is also quite affordable, at just $129 without the tree and $159 if you want to get the tree as well.