When And How To Buy A Wool Casket?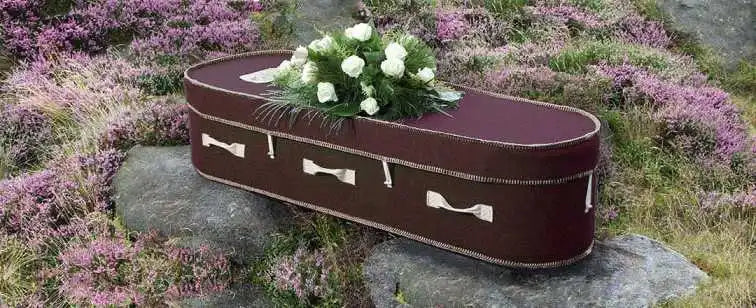 Buying A Casket? Factors To Consider
Organizing a funeral or visitation for a loved one involves a lot of planning. One of the key aspects to consider is the casket. There is a range of choices when it comes to buying caskets, from steel to wooden and woolen. All of them have their pros and cons, for instance, steel is rust-resistant and strong, while wood is sturdy as well as dignified. Wool on the other hand has a soft touch to it and is an easily biodegradable material.
The most important thing you would have to consider when you look for caskets is the type your loved one would have preferred. Another factor to consider is whether a particular material suits the personality of your loved one. Apart from the choice of material, you should also think of where to buy caskets. Buying a casket from a funeral home may be time-consuming and even overwhelming, also, funeral homes charge a lot! You may find it emotionally stressful to look at all the choices and think of your loss.
Consider buying a casket online because it is not only convenient to do so but also helps you buy anytime from anywhere. You can buy at a time when you are more emotionally prepared. You can choose the material, and color and also opt for customized caskets and get one shipped to your location. 
When Should You Buy A Wool Casket?
Was your loved one interested in green causes? Then choosing an environmentally friendly casket is a good idea for a green end-of-life ceremony. The Green Burial Council describes a green burial as an approach that creates zero to minimal impact on the environment. It also states that a casket is suited for green burials if it is non-toxic and biodegradable. It further adds that the material should have been produced sustainably. One such green material is wool or fleece which is originally from England. A fleece casket also comes with recycled fiberboard, making it a natural choice if your loved one believed in green causes.
It is not just about green causes but also the personality type of your loved one that should dictate your choice of a Wool Casket. A fleece casket lends a cozy and warm feeling when you are bidding farewell to that special person. When you choose a soft material like fleece, it makes you feel like you have given them a gentle and loving farewell. If your loved one is a younger person or a child, it may feel like woolen is just the material of choice for such a context. Other materials like metal may have a sturdier and more solid appeal but they may not be appropriate for the personality traits of your loved one. Although wood and bamboo are eco-friendly as well, you may find the softness of wool more appealing.
How To Buy A Wool Casket
You can buy a casket online by visiting Titan Casket and looking up the different materials available. Click on the fleece casket option and look at the specifications of the casket. Shipping is free and you will get the casket in time for the rituals. When you are buying an eco-friendly casket, make sure the material has been approved by the Green Burial Council. The fleece casket option on the website has been approved by the Council as a green material. The casket comes in two colors - ecru and brown - both lending a warm and dignified touch. The interiors of the fleece casket are lined with organic cotton and edged with jute, both of which are green choices. Also, the casket comes with jute handles and wooden fastening, apart from an organic pillow.
You can also speak to the experts on the online casket provider store to help you make an informed choice. Picking the right wool casket for your loved one is important so look up the online store and choose the one that honors the person you are bidding farewell to.

Titan Casket offers an informative article on

where to buy a casket

to help you make the decision that's best for your family.
Buy A Fleece Casket For Your Loved One
As more people opt for green burials for their loved ones, the popularity of green materials such as fleece has grown. Now that you know why a fleece casket should be your choice, visit the Titan Casket website and add a fleece casket fully made of British wool to your cart. The casket is affordably priced and you are assured of a free guaranteed in-time delivery.