Closed vs Open Casket Funerals: What's the Difference?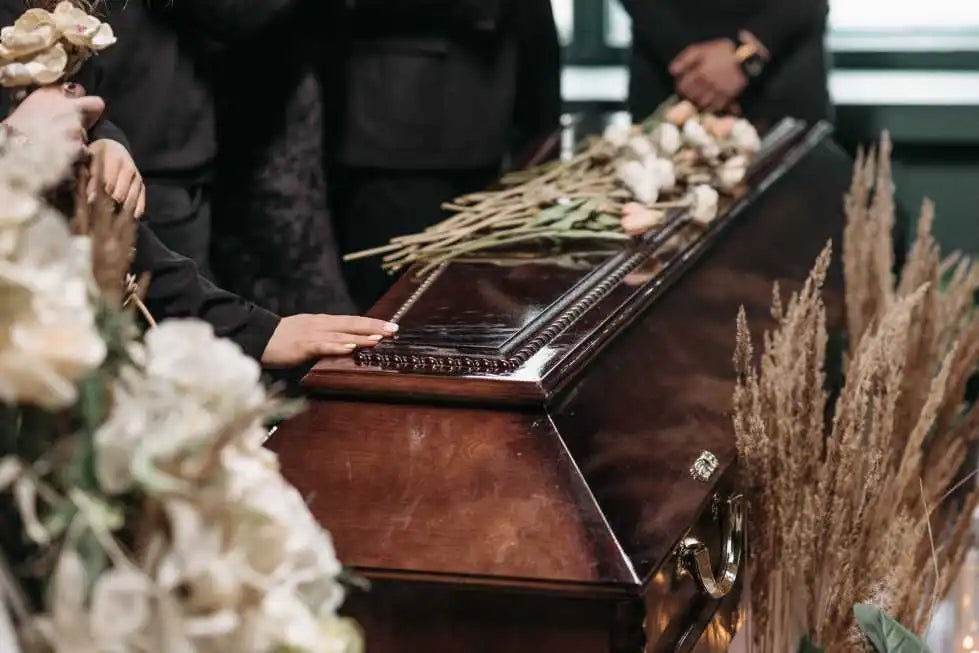 The Decision: Closed Or Open Caskets?
When it comes to organizing a funeral, there is no one correct way of going about the process. However, based on the family's preferences of paying cognizance to the last wishes of their deceased loved one, both closed casket funerals and open casket funerals are standard nowadays. Over the course of this article, we shall look at both forms of funerals, and shed light on the key features and differences between the two.
Open Casket Funerals – What Are They?
As the name suggests, open casket funerals refer to a specific type of funeral service, wherein the mortal remains are displayed in the casket – for anyone wanting to pay their respects. An open casket funeral requires a lot of procedures to be completed beforehand, such as embalming the body, dressing the deceased in clothes they liked wearing, and applying make-up on the body. 
Once all of these procedures are duly completed, the mortal remains are placed in a casket with the top-half remaining open. As per the family's instructions, the casket can remain ajar before the service, post which it can be closed. Families also sometimes opt for the casket to remain open during the entire duration of the service. 

Learn answers to all of the most frequently asked questions regarding open casket funerals in this informative article by Titan Casket.
Closed Casket Funerals – What Are They?
Every casket service company will also offer you the option of holding a closed casket funeral. The casket, in this case, remains shut throughout the funeral ceremony. In this case, embalming will probably not be done, as the procedure is only undertaken when the mortal remains have to be presented to attendees.
Differences Between Closed And Open Casket Funerals
When it comes to choosing between closed casket funerals and open casket funerals, there are specific key points of differentiation, as listed below:
People's wish to view the remains:

There exists a divided opinion on whether or not the mortal remains should be viewed after the demise of the individual. While some cultures, and even religions, may find it unorthodox to apply makeup on the deceased, or view the remains, for others, it is a way of life – offering immense comfort in a time of grief. 

At times, a closed casket funeral is unavoidable:

Certain situations warrant the need for a

closed casket funeral

. For example, if your loved one was involved in a gruesome accident, or passed away owing to an illness, you and your family members may wish to opt for a

closed casket funeral

. On such matters, funeral directors generally offer family members advice on how to proceed.

Culture being the determinant:

In many cases, cultural and religious practices may dictate whether the funeral will be a

closed casket funeral

, or an

open casket funeral

, and whether or not a cremation will occur.

Open Casket Funerals being more expensive:

More often than not, an

open casket funeral

is more costly, owing to a lot more procedures to be followed beforehand. Costs associated with the same include embalming the body, dressing it up, and applying makeup to ensure the deceased is presentable for the service.
Alternative To Caskets
If you are finding yourself in a conundrum about which type of funeral to opt for, there exist other alternative ceremonies as well. These can include:
Memorial Unveiling Ceremony:

Once your loved one has been given a befitting send-off, you can opt to convert their mortal remains into memorial diamonds or even cremation stones. 

Unique Urns: Rather than placing the casket during the ceremony, many people opt to place their loved one's ashes in a unique, statement urn.
Scattering of Ashes:

If you opt to cremate your loved one, you can also plan an ash scattering ceremony.
Making The Right Decision
With there now being more options pertaining to how you can bid farewell to your loved one, the question of choosing between a closed casket funeral and an open casket funeral is becoming more obsolete by the day. Whichever method you choose, make sure you conduct adequate research first and ensure that your loved one's needs are placed on a pedestal. Then, based on your requirements, Titan Casket can help you choose the most appropriate casket to ensure you give your loved one a befitting send-off.