How To Choose The Right Casket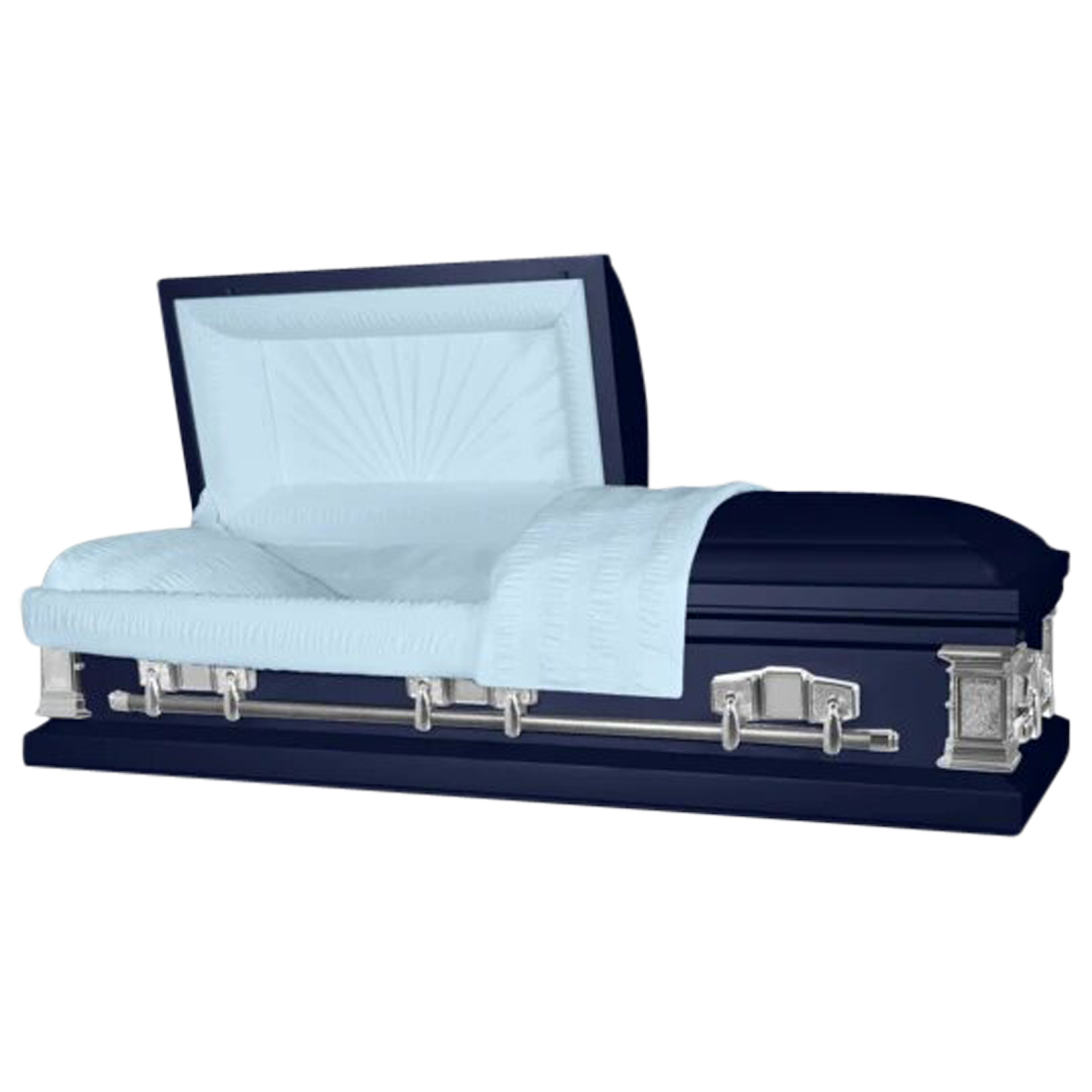 At Titan Casket, we recognize that choosing a casket or coffin for a loved one can be a difficult task. The extensive array of styles and price points may seem overwhelming. Thanks to the Federal Trade Commission's (FTC) Funeral Rule, consumers are legally permitted to supply their own casket and cannot be assessed any penalties or fees by their funeral home. This can result in significant cost savings, with no sacrifice in care or quality.
Titan aims to provide our customers with all the information they need to best choose the right casket for their departed loved one. Our goal is to make picking out and buying a casket online one of the easiest ways to alleviate some of the stress of preparing to say goodbye. We strongly want to ensure that our customers feel confident that they are purchasing the highest quality product, at the best possible price. 
Below is an explanation of some of the different styles (coffins and caskets) and materials like metal caskets, wooden caskets, and particle board caskets, clear caskets that are available to choose from our collection of caskets for sale.
Table of Contents
Casket Vs. Coffin
While shopping for a casket, one may notice that the terms "casket" and "coffin" seem to be used interchangeably. In fact, the difference between coffins and caskets lies in the shape of the container:
Caskets

 are rectangular (four-sided) burial containers, often with exterior bars for carrying purposes. Caskets are by far the more commonly used style in the United States and are largely considered to be a more modern choice. Caskets often play a large role in traditional American funerals and are often referred to as "funeral caskets," as they are often presented or displayed during funeral services.

Coffins 

are six-sided burial containers. They are widest at the shoulders and then taper towards the feet, to reflect the shape of the person buried inside. 
Exteriors
The external materials are perhaps the most important factor to consider when picking out a casket, as each has its own unique benefits. The three most commonly used materials for caskets exteriors are metal, wood/wooden, and particle board/cloth. How each appeals to you can make a difference when you choose a casket.
A. Metal Caskets
Metal caskets are usually tougher and more durable than caskets made of wood. These coffins are often referred to as "protective," because of their sturdiness and resilience. They are also often available in a wide variety of colors.
With metal caskets, people commonly choose to add a rubber gasket for further protection against the elements outside the casket such as dirt and water. Gaskets have no effect on body decomposition, and the Funeral Rule prohibits any claim that a casket or its features will allow for eternal preservation.  It is also important to note when trying to choose a coffin that a rubber gasket is not available with any wood coffin.
B. Wooden Caskets
The Titan Poplar Series Casket in Mahogany
Wooden caskets are a beautiful and traditional option for a casket material. There two types of wood caskets – those made from hardwood and those made from softwood.
Hardwood

 caskets are made of solid wood, which comes from angiosperm trees (seed-producing, flowering trees). Hardwood caskets are typically made from Mahogany, Cherry, Satinwood, Oak, and Poplar. Hardwood caskets often come in a variety of available finishes for you to pick from.

Softwood caskets are made from the wood of a gymnosperm tree (seed-producing, non-flowering trees which usually have needles and cones). Softwood caskets are usually made with pine. Titan Casket offers metal-free softwood collection that is suitable for both eco-friendly, cremation safe, and suitable for Jewish burials like pine box caskets.
C. Particle Board/Cloth Caskets
Particle board/cloth caskets are a highly economical alternative to the metal and wood varieties.
Titan Casket is proud to offer the Titan Cloth, a sturdy particle board casket covered in an elegant decorative fabric. While less expensive than its metal and wood counterparts, the Titan Cloth provides an equally dignified, high-quality casket as a loved one's final resting place.
Interiors
Another design factor to take into consideration when choosing a casket is the materials and design used for the interior of the casket. The two most popular materials used for the interior of a casket are crepe and velvet. Each fabric has its own distinct texture, which is used to compliment the exterior of the casket, as well as provide a comfortable and luxurious resting place for loved ones after they have passed.
Crepe 

is usually made from silk, wool, or synthetic fiber which provides a distinctive crimped appearance. This fabric is considered to be traditional and is often associated with mourning.

Velvet 

is usually made from synthetic or natural fibers in which cut threads are distributed to provide a soft, thick, even feel from the fabric.
Half Couch Vs. Full Couch
Caskets lids come in two styles: half couch and full couch casket. The type of couch is important to consider when picking out a casket, especially when planning an open-casket viewing.
Half couch

 refers to a lid that is split into two pieces and allows for a display of the upper body while keeping the lower body covered. The half couch is by far the more popular style of casket lids.

Full couch 

refers to a lid that is one solid piece.  This style showcases the full body when the casket is open.

Customization
There are many options for personalizing caskets to best honor and reflect the spirit of a loved one. Customization options include the exterior finish, interior color/style, hardware alterations, interior head panel embroidery, and military or religious imagery. Titan Casket can accommodate a wide array of customized caskets for sale – ask us what we can do for you.
How Titan Casket Can Help You Choose A Casket
Titan Casket offers a variety of caskets for sale. Titan is here to assist and guide you through the online purchasing process. Contact us anytime with questions and find out what we can do to save you money and put your mind at ease.