How To Make Specific Customizations To Any Casket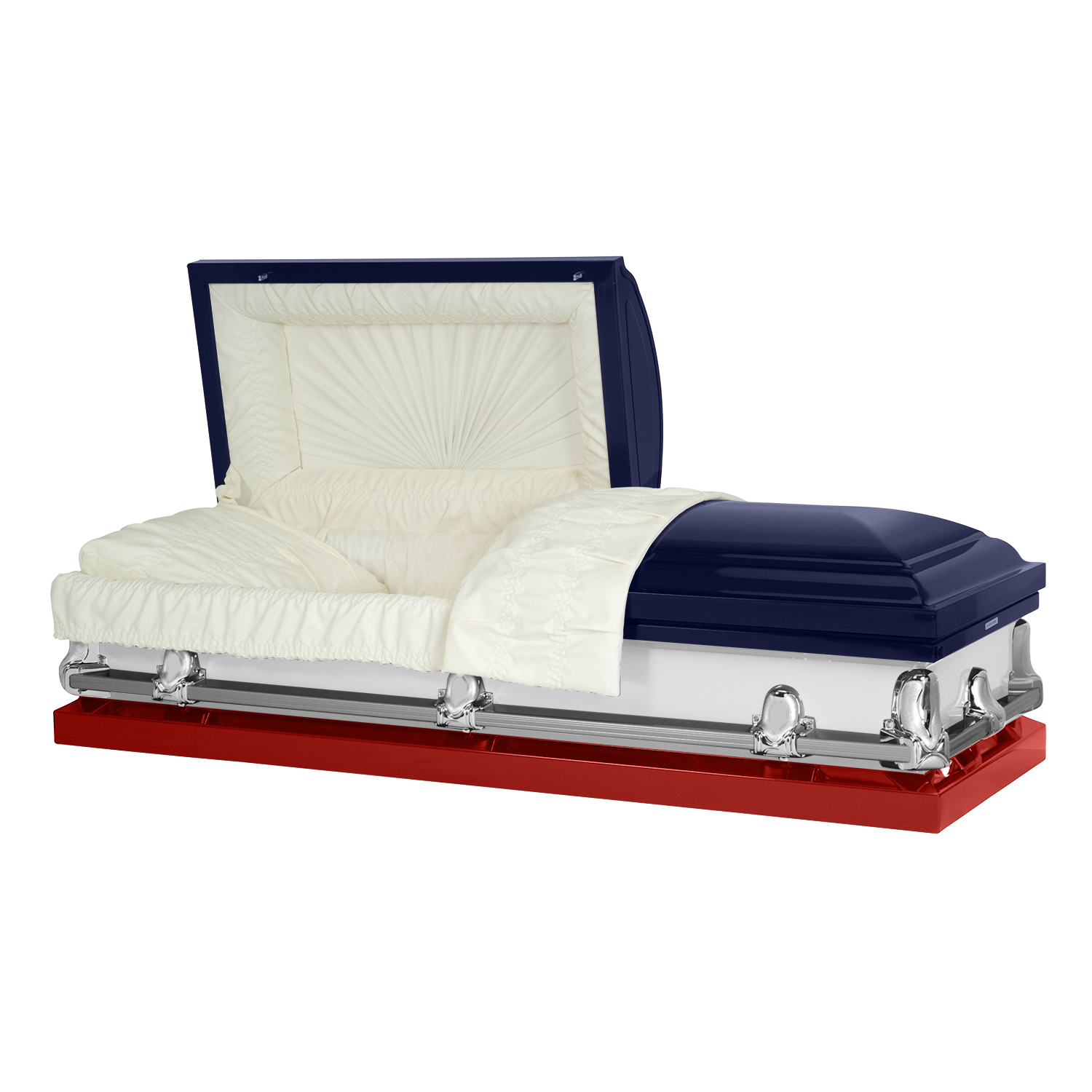 How To Make Specific Customizations To Any Casket?
At Titan Casket, our mission is to offer our customers top-quality caskets and coffins that suit both their budget their vision. We are always developing new colors and styles, all in the name of providing affordable caskets that serve as a beautiful and unique tribute to a departed loved one.
We are often asked if it is possible to make minor or major changes to a casket found online. The answer to that is yes - we welcome and encourage customizations, and can often make those changes for free and with with no additional production time.
While we are always happy to discuss specific customizations over the phone or in the chat, we also offer several tools and suggestions to help you determine and visualize your preferences.
Design Your Own Casket Tool
Our Design Your Own Casket Tool is an easy way to experiment with different colors and styles when you are purchasing a casket. Follow the simple, step-by-step process to make your selection for every design element: start with the exterior design, then move on to the interior, hardware, and extras and upgrades. With each selection, the Design Your Own Tool will automatically customize the visual image of the final product. You can go back and make as many changes as you like.
Once you have settled on your choices, you can go straight to our easy checkout system and we we will begin building your casket order right away.  Of course, if you need assistance, our Customer Care Team is available to help with any questions you may have.
Custom Themed Caskets (e.g., Sports, College, Country)
We carry a vast spectrum of colors, and can use up to three on the exterior of any casket.  Because of this, we are able to honor requests for countless specific customizations. For example, customers often seek to recognize their loved one's heritage or interests, and some of our most popular requests have been for flag, university, and sports team colors. We will finish the casket in the high gloss color combination of your choice. Upon delivery you may wish to add vinyl decals of licensed images, logos, or flags.
If you'd like suggested customizations, simply contact us and we will help you come up with ideas to personalize your loved one's casket.
Custom Head Panels for Caskets
Embroidered head panels are a great way to add a personal touch to any casket.  We have a wide from our standard family, religious, or patriotic options to choose from, and can also accommodate a wide range of requests and interests, from military emblems to nature scenes or hobbies. Let us know how you would like to celebrate your loved one's interests, and we will find the right head panel for you.
If you have a more specific vision, we recommend contacting Miss Elanas Embroidery for help designing a custom head panel that is uniquely suited to your loved one. The head panel dimensions you would need for our caskets are 31.5" long by 14.5" high.
Custom Exterior Images for Caskets
Since we make our caskets to order, we can accommodate any unique color design combination. Once you have selected high gloss paint color or color combination you prefer, you can move on to other exterior design elements. Keep in mind that we offer a wide selection of hardware options, including those with patriotic or religious embellishments.
For exterior designs requiring licensed images, such as sports teams or characters, we recommend ordering your casket and then adorning it with vinyl decals or stickers of your choosing.  Car decals work very well for this purpose, and can be found from number of retailers, such as Amazon, Etsy, or Carstickers.com.
How Can I Talk To A Custom Casket Designer?
Our Design Your Own Casket Tool is a great way to visualize how different colors and features will work together, and provides an efficient way to navigate straight from your idea to completing your order.  However, it is not required that you use the tool, even for custom orders. Our Design Team is available to assist you at any time. We can discuss your ideas, offer guidance, and create a custom order for you with just a simple chat or phone call. 



Can You Really Bring My Vision Of A Custom Casket To Life?
If you have a particular vision for a casket or coffin in mind, but can't find what you're looking for online, just let us know! We love to help our customers identify what they are looking for, and to make that vision a reality. We build and ship our caskets to order and with great care and attention, and we are available 24/7 to assist you every step of the way.   Contact us at 1-501-420-3990 to ask questions or get started.