Customize Your Funeral With Funeral Pre-Planning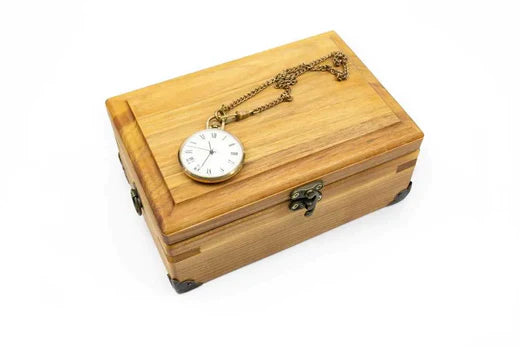 Make Customization Easy With A Pre-planned Funeral
.
Most people tend to put off funeral planning until it is too late. More often than not, the responsibility of funeral planning falls on the surviving members of the family. Not only does this make an already tough time even more challenging for them, but it also takes away the opportunity of customizing a funeral according to the deceased person's wishes. If you have some particular details that you want to incorporate in your grand farewell, funeral pre-planning is the solution you need.
5 Ways In Which Funeral Pre-planning Allows You To Choose The Funeral Services You Want
By planning your funeral in advance, not only can you save on funeral costs, but also choose the services you want in your ceremony. Here are some of the primary ways in which funeral pre-planning offers room to customize your ceremony as you see fit. 
      Personalized services: 
By pre-planning your funeral, you can ensure that your ceremony reflects your personal preferences and values. You can choose the type of service you want, whether it is conventional, sustainable, or more modern, to accommodate your unique quirks and style. You can also pre-order a casket and opt for personalized services during the memorial ceremony. 
      Funeral home selection: 
When you pre-plan your funeral, you have the freedom to choose your preferred funeral home based on which one aligns with your principles and preferences. You even have the time to visit the best funeral homes in your area in person and make an informed choice. On the other hand, if you opt for funeral insurance or if you delay funeral planning, this choice may not be yours.
      Financial considerations:
Funeral pre-planning also gives you the freedom to pay for your customized funeral at your convenience. You can explore different options and select a payment plan that works for you. By discussing costs and setting aside funds, you can alleviate financial burdens for your loved ones after your passing. 
      Specific requests: 
When you opt for a pre-planned funeral, you get the opportunity to communicate specific requests for your ceremony. You can outline your desired music, readings, speakers, and any other details that hold significance to you. This ensures that your funeral reflects your personality and provides comfort to your family and friends.
      Burial or cremation preferences: 
If you have a preference for burial or cremation, pre-planning allows you to make this choice known in advance. For instance, you can specify your wishes regarding the disposition of your remains, whether it's a traditional burial in a cemetery plot or cremation with the ashes scattered or placed in an urn. 

Pre-planned Funeral vs. Funeral Insurance - Making A Suitable Choice
You may be confused about choosing between a pre-planned funeral and opting for funeral insurance. While the latter does offer you financial protection, it does not give you the freedom to customize your ceremony. Instead, once your loved ones receive the funeral insurance payout, they will make the arrangements for your farewell. 
However, if you want to have greater control over the various services and aspects of your funeral, pre-planning the ceremony on your own is a better idea. This also removes the burden of decision-making from your loved ones during an emotionally difficult time. By clearly expressing your wishes in advance, you provide them with guidance and peace of mind, allowing them to focus on grieving and supporting one another. 
So, take this proactive step today and pre-plan a casket with us. At Titan Casket, we make funeral pre-planning easy and allow you to secure today's price, eliminating all worries about inflation. Choose the hassle-free option of paying upfront or opt to pay in installments, based on your convenience. Visit our website to browse through over 1,000 casket options and enjoy the added benefit of free shipping.