How Pre-Planning A Funeral Can Ease Your Loved Ones Financial Burden And Stress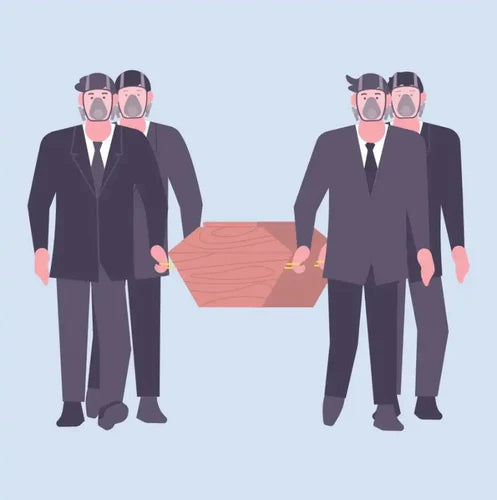 Funeral Pre-Planning Can Be In Your Loved Ones Best Interests
All through your life, you may have taken various measures to ensure that your family and loved ones are secure and happy. Funeral pre-planning is another important step that you can take in their best interests. It helps ensure that your loved ones need not deal with the financial burden of funeral planning. Furthermore, when you plan your own funeral, you also allow your loved ones to remain stress-free during an already difficult time. 
7 Ways In Which A Pre-Planned Funeral Can Benefit Your Loved Ones
Funeral pre-planning can offer several benefits in terms of easing the financial burden and stress on your loved ones. It provides them with peace of mind during a difficult time, among other things. Here are several ways in which a pre-planned funeral can benefit your family and friends. 
Cost control
By pre-planning your funeral, you have the opportunity to make decisions about the type of service and products you want, allowing you to determine and lock in the costs in advance. This can prevent your loved ones from being surprised by unexpected expenses or being pressured into making hasty decisions during a time of grief.
Budget-friendly options
Funeral pre-planning also allows you to explore various options and make choices based on your budget. You can work with a funeral director to discuss affordable alternatives and find ways to meet your financial goals while still honoring your wishes. This will ensure that your family is not financially inconvenienced. 
Flexible payment plans 
Many funeral homes offer pre-payment plans, allowing you to pay for your funeral in advance. This can be done through a lump sum payment or installments over time. Additionally, you may consider taking care of the big expenses first, like pre-planning a casket and purchasing a burial plot..
Lower emotional stress
Planning a funeral can be emotionally challenging for grieving family members. By taking care of the funeral planning in advance, you relieve them of the burden of making difficult decisions during a time of grief. They can focus on supporting one another and honoring your memory without the added stress of arranging all the details.
Clarity about your preferences
Pre-planning a funeral enables you to clearly communicate your wishes. You can outline your preferences for burial or cremation, the type of service, music, readings, and other details. This clarity ensures that your loved ones understand your desires, reducing the potential for disagreements or uncertainty.
Relief from administrative tasks
Funeral planning involves various administrative tasks, such as obtaining permits, completing paperwork, and coordinating with different service providers. By pre-planning, you can handle much of the administrative work in advance, reducing the burden on your loved ones during an already difficult time.
Reducing family conflicts
Funeral planning can sometimes lead to disagreements among family members who may have different opinions on how to proceed. By pre-planning your funeral, you can mitigate potential conflicts, as your decisions have already been made and documented. This can prevent arguments and help maintain family harmony during a challenging time.

Pre-Planned Funeral Vs Funeral Insurance - Making An Informed Decision
While funeral insurance can also ease the financial responsibility on your loved ones, it still requires them to make all the important decisions about the service. With a pre-planned funeral, however, you can relieve your family of this responsibility as well, so they are not inconvenienced in any manner.  
To ensure that your family need not worry about funeral costs or about making any of the big decisions, it may be a prudent move to complete your funeral planning in advance. We at Titan Casket can help you with this. All you need to do is visit our website, browse through the 1,000+ casket options available and pre-plan your casket. You can then lock in current prices and pre-order your casket by paying for it upfront or through easy installments.