Tom Verlaine Funeral and Casket Details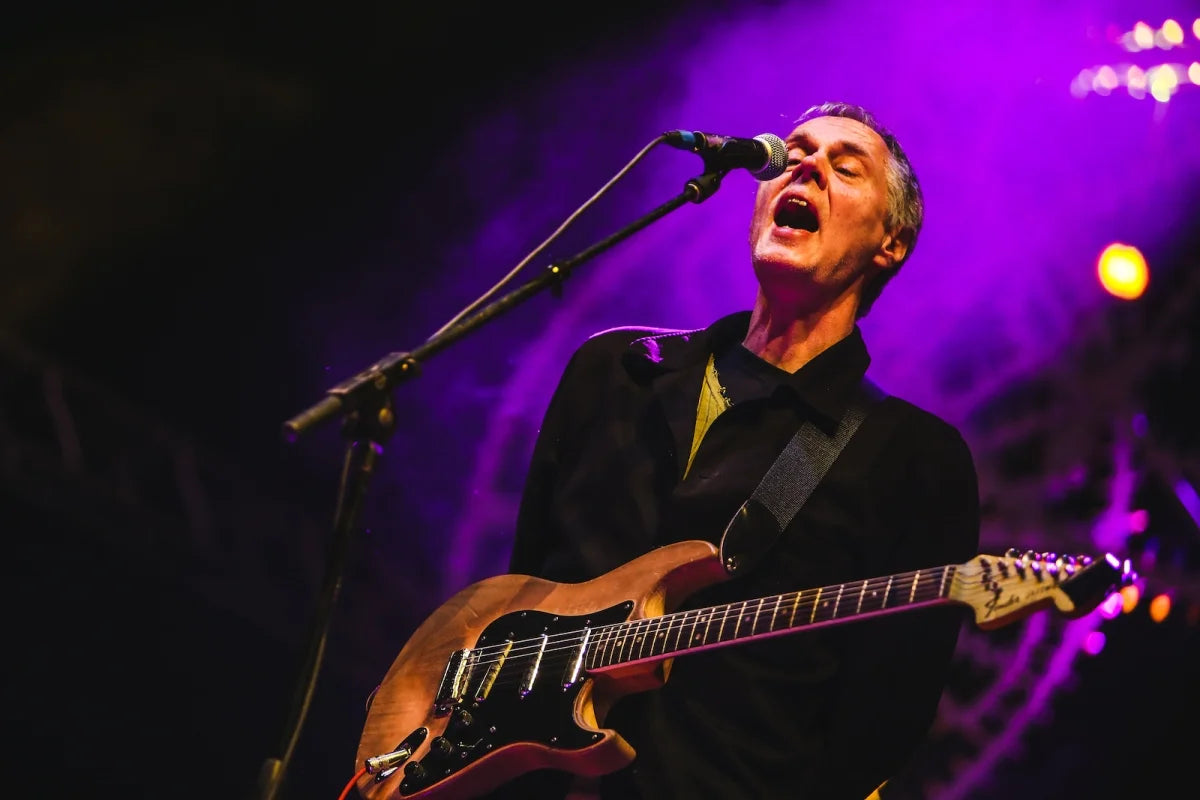 The punk rock scene was a response to the perceived and excessive commercialization of popular music in the 70s. It was a resistance movement that fought against the traditional values of the music industry.
Spearheading the movement in many ways, Tom Verlaine started his band 'Television', blending elements of punk, art rock, and avant-garde music. Tom Verlaine passed away on the 28th of January, 2023, at 73, after a brief illness. Jesse Paris Smith, daughter of Patti Smith, Verlaine's former love interest and musical collaborator, reported his death to the New York Times without mentioning a specific cause of death.  Tom's contribution to punk rock has been enormous and influential, the kind of music that will never be forgotten.
How It All Began - Tom Verlaine's Punk Rock Life
Tom Verlaine was born on December 13th, 1949 in Morristown, New Jersey. He started his music career during the 70s; when Richard Llyod and Verlaine started Television. Tom Verlaine's spellbinding ability to riff his guitar and sing his heart out found company with other rebellious New Yorkers hanging out in a nightclub called CBGB.
From the get-go, Tom's music could never be categorized as punk or any other specific genre. He was experimental and exploratory with his style, making him an unmatched musician of his time. Inspired by different poets, his writing style was greatly influenced by poetic metrics that he would use to write his own songs. His fascination with good poetry birthed Tom Verlaine- whose birth name was Thomas Miller. He changed his name to pay homage to one of his favorite French poets, Paul Verlaine. Tom has intentionally tried to take on and infuse Paul Verlaine's writing style to make his own music, giving him a unique take on songwriting for punk music. 
His Journey Over The Years
Verlaine and his band members released their first album, "Marquee Moon," in 1977, which received critical acclaim and is now considered a classic of the punk genre. The masterpiece delivered songs like See No Evil, Guiding Light, Friction, and Elevation, making Marquee Moon one of the greatest punk albums of all time.
Throughout his career, Verlaine also released several solo albums including "Words from the Front" (1982), "Dreamtime" (1981), and "The Wonder" (2006). He is celebrated in the punk rock and new wave scenes and is known for his virtuosic guitar playing and enigmatic stage presence.
Verlaine has also had the chance to collaborate and create stellar music with artists like Blondie, Patti Smith, the Waitresses, Smith and David Bowie.
Although Television had witnessed critical success, the band and its members are regarded as one of the most important punk rock bands of all time. Tom Verlaine's music style can still be heard in the music of many contemporary punk and alternative rock bands.   
Tom Verlaine's Casket and  Funeral Arrangements 
Tom Verlaine's casket and funeral details are not made public yet.
Buying a casket that reflects the personality of the deceased makes all the difference. For a person full of distinguishable characteristics, non-traditional caskets will  fit and honor your loved one. Here are a few non-traditional casket ideas:
Eco-friendly Casket: Made from sustainable materials like bamboo, recycled cardboard, willow, and cloth, eco-friendly caskets make for an environmentally-conscious choice.
2. Custom-designed Caskets:

With a casket like this one, you can choose the material, color, and design elements to create a one-of-a-kind casket.

Cloth Casket: Unique and gracious, these are made of materials like cotton, linen, or silk. Cloth caskets are considered to be a more natural option compared to a traditional metal or wooden casket. 
Military Casket:

These are themed caskets available for veterans and active service members, featuring the branch's emblem and colors. 

Photo Caskets:

Photo caskets allow you to personalize the casket with a favorite image or memory of the deceased. 

Artistic Caskets:

Keeping the traditional DIY in punk rock alive, you can hand-paint or hand-carve designs into the casket, making it a personal and innovative option.

Clear Caskets: Clear caskets are a unique and modern option for those looking for a different type of final resting place for their loved ones. They are made of clear acrylic so that everyone can see the deceased.
7. Musical Casket:

Some caskets come with a built-in speaker that can play music during the funeral.

If you're looking to buy an exclusive and novel casket for your loved one, Titan Casket is the place for you. You can find sturdy and elegant eco-friendly, custom-designed, cloth, and military caskets for your loved one.  Head over to our Casket collections page for more details.