What Are Pet Caskets?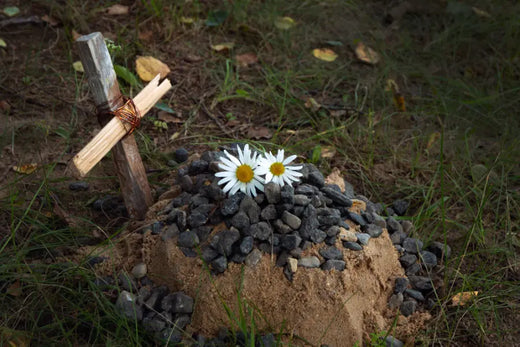 What Is A Pet Casket?
A pet casket is a wonderful way to honor your animal friend and lay them to rest in peace. It is a funerary box that is specifically designed to hold the remains of your pet after the animal has passed. There are options for different kinds of pets, like dog caskets, cat caskets and even smaller options for pets like hamsters and fish. With an increasing number of people choosing to honor their pets in death, pet caskets and pet funeral services are becoming increasingly popular. 
If you have an animal at home that you love dearly, it may be tough to think about the time when you may lose them. However, if that day should ever come, it can be reassuring to know that you can honor them and cherish their memories fondly by hosting a pet funeral service and laying the animal to rest in a comfortable pet casket. 
The Different Types Of Pet Caskets Available Today 
Depending on the materials used, pet caskets like cat caskets and dog caskets can be classified into different categories. Here is a closer look at the different kinds of pet caskets you can choose from. 
Metal Caskets
These pet caskets are typically made from steel and are sealed to keep air, soil particles, dust and other environmental pollutants from entering the box. They are also lined with softer materials like satin or crepe and come in different colors. 
Wooden Caskets
Wooden caskets are a more eco-friendly choice if you want to bury your pet in a sustainable manner. Pine caskets are among the more affordable options in this category, while oak, mahogany and teak are more expensive options to consider. 
Wicker Caskets
Wicker pet caskets strike the right option between sustainability and affordability. Made from biodegradable wicker, these caskets are budget-friendly and lightweight. They can be decorated using ribbons and photographs of your pet too. 
Styrene Caskets
Styrene caskets are not the most eco-friendly option, since they are made from non-biodegradable plastic. That said, they may be suitable options for people who tend to relocate homes quite often, since they can be easily transferred from one place to another.  
Fabric Cocoons
If you are planning to have eco-friendly pet funeral services for your pet, fabric cocoons are excellent options to consider. They are easily biodegradable as well as highly customizable, so you can honor your pet suitably without impacting the environment in an adverse manner. 
DIY Caskets
Many pet owners prefer to make their own caskets for their pets. If you are good at crafting wood, you could make a DIY casket from scratch. Alternatively, there are many DIY casket kits that you can choose from to lay your pet to rest one last time. 
How Much Does A Pet Casket Cost?
The cost of a pet casket depends on various factors like the size of the box, the materials used in the casket, the kind of interior lining and the level of customization, if any. Typically, caskets can be of the following sizes. 
Extra small caskets that weigh up to 8 pounds

Small caskets that weigh up to 25 pounds

Medium caskets that weigh up to 50 pounds

Large caskets that weigh up to 90 pounds 

Extra large caskets that weigh up to 180 pounds
As for the price, small biodegradable caskets can be priced as low as $20 to $50, while larger and more premium wooden or metal options may be priced higher, in the range of $500 to $1,000 or more. 

Pet Caskets - A Beautiful Way To Honor Your Furry Friend
The loss of a pet is always hard. And since most pets have life spans much shorter than that of humans, it is highly likely that you may lose one or more pets during your lifetime. While the grief never gets easier, honoring your pets in a fitting manner can give you some closure. A pet casket is a suitable way to do this. Titan Casket offers many pet casket options that you can choose from to honor your pet. Listed at affordable price points and crafted using the best-in-class materials like intricately sculpted metal, our caskets come with crepe interiors and are available in different sizes.