What To Write On Funeral Flowers?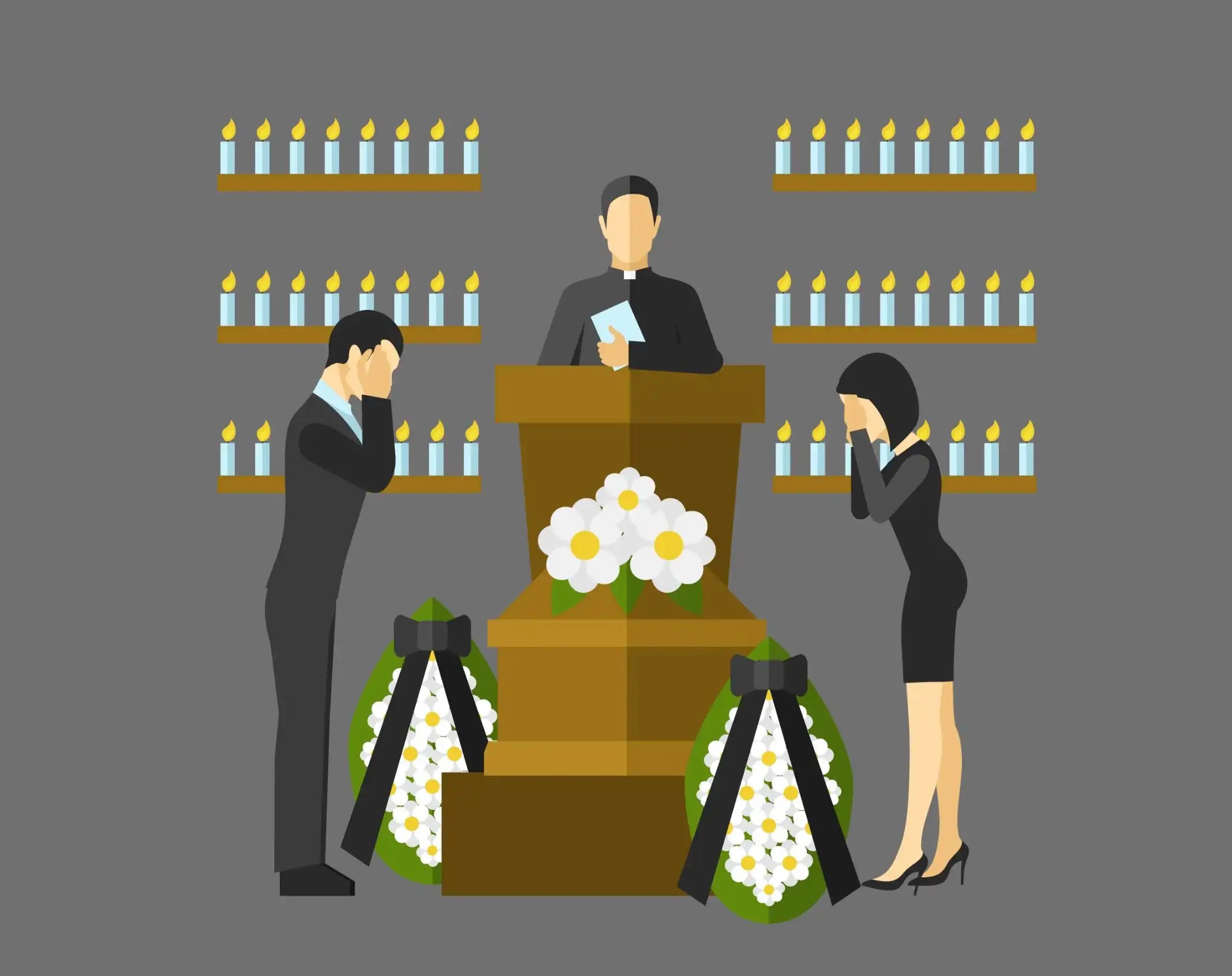 Sending Funeral Flowers For A Ceremony? Here's What You Can Write On The Card.
If you are attending a funeral ceremony in person with funeral flowers for the grieving family, or if you're sending funeral flowers since you cannot be there in person, you may want to add a message on the gift. Ideally, the message on funeral flowers should be empathetic and understanding. You can write a short and crisp message if you are acquainted with the family as a colleague or a social friend. On the other hand, if you know them well enough, your message can be a bit more personal. For instance, you could talk about your favorite memory with the deceased person or write a poem on the card, if that's your thing. 
Whatever the case may be, whether you're simply sending a bouquet to the family or going the extra mile and sending a casket spray, attaching a funeral flower card with a heartwarming message can be a nice gesture. However, if you're not sure what to write on funeral flowers, here are some ideas that can inspire you. 
Short And Simple Messages To Send Along With Your Funeral Flowers
If you're in a dilemma about what to write on funeral flowers, it's perhaps a good idea to consider short and simple messages. Here are some examples of what you can write on the card. 
May you rest in peace

You will always be in our hearts

Forever in our memories, always in our hearts

In loving memory of a wonderful person

Sending lots of love your way

I am so sorry for your loss

In fond memory 

You will be the brightest star in the sky

May you rest peacefully

In celebration of the wonderful life you led

You may be gone but you'll never be forgotten

Until we meet again
Some Longer Messages To Add To Your Funeral Flower Card
Sometimes, you may know the grieving family quite well. Perhaps they are family friends, or perhaps you've grown up together. In these situations, short messages may seem inadequate. Instead, you may want to write something longer and more heartwarming. Alternatively, if you are sending a casket spray or if you have more space on your funeral flower card, these long messages may be more appropriate. 
You will be missed deeply but never forgotten, because you have a special place in all our hearts. May you rest in peace.

You brought us all joy, laughter and happiness. We will all miss you every day, but we will also cherish every memory we have with you. 

Although I may not be there by your side in person, you are in my thoughts. You can count on me for strength and support during these trying times. 

You brought so much happiness into all our lives, inspired us in so many ways and made the world a better place. We will always remember you fondly.
Religious Messages On Funeral Flowers
In case the grieving family is deeply religious, or if the person who has passed away was a regular at the local church, you might want to add a religious message on the card. This kind of message will also be appropriate if you know them from church. If you're wondering what to write on funeral flowers with a nod to your religious beliefs, here are some ideas. 
Blessed are those who mourn, for they will be comforted. (Matthew 5:4)

He heals the brokenhearted and bindeth up their wounds (Psalms 147:3)

Rest in peace with the Lord. May He wrap His protective arms around you and your family as you heal from this loss.

May the Lord walk beside you through all these tough times and lead you back to peace.

May the Lord bless you and yours and keep you in His care.

Sending peace and blessings of the Lord to you and your family.

You and your family will be in prayers tonight. May God's love and grace always be with you.

Take The Time To Find The Right Message For The Grieving Family
Often, it may be easier to simply scribble a generic message on the funeral flower card. However, it's always a good idea to take some time and compose an authentic message — even if it's a short one. It may be a small gesture for you, but for the people grieving, it could mean a lot. Your message on the funeral flowers could bring a smile to their faces during the tough times that follow the loss of a loved one.