When And How To Buy A Cardboard Casket?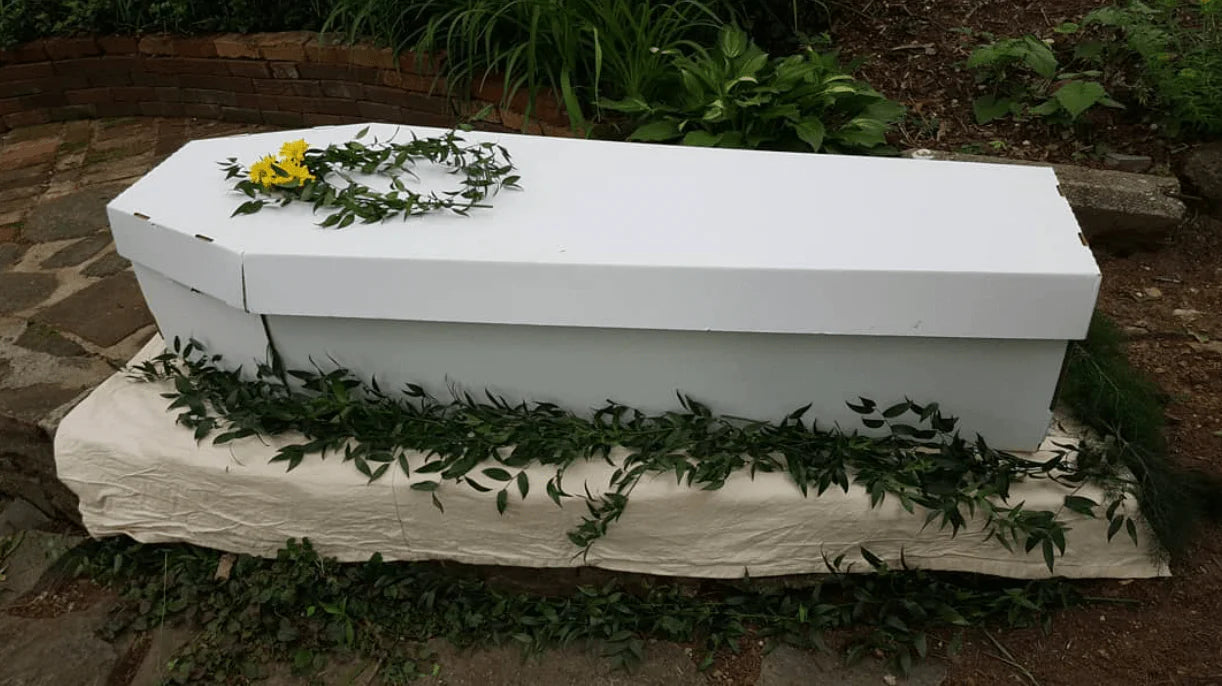 Funeral Planning Which Casket To Choose
Choosing a casket for your loved one is the most important aspect of funeral planning. However, when you are buying a casket, you will see that there is a range of options in terms of material and color. Making the right choice to bid a respectful farewell to your loved one can get overwhelming. For instance, which material would you choose? There is wood, steel, wool, and cardboard, among others.
Always consider the preferences of your loved one in mind when you pick a casket in honor of your loved one. Also, the personality type of the loved one comes into the picture. Would a sturdy metal casket suit their personality and the life the person led? Would you rather prefer an eco-friendly casket because your favorite person was conscious about sustainability and green causes? These are questions to which you would need to find answers.
What Is A Cardboard Casket?
As the name suggests, it is a casket made of cardboard paper. It is a natural casket and is easily biodegradable, making it an eco-friendly choice.  The cardboard casket doesn't come with any metal elements such as handles or fasteners making it fully sustainable. Further, the finish involves a starch-based adhesive and the whitening is non-bleach. An eco-friendly casket is strong enough and can safely hold your loved one.
When Should You Buy A Cardboard Casket?
An increasing number of people are opting for green burials and cremations so there is a rise in demand for paper caskets. A natural casket, made of cardboard, wool, bamboo or pine wood, leaves a minimum ecological footprint and is non-toxic. If your loved one rallied for green causes, then paper caskets are your pick. There are also other eco-friendly options, but relatively, a cardboard casket is an economical choice as well. Not only do you manage to go green but also make an affordable and less expensive choice.
The advantage of paper caskets is that the surface is left blank so that you can customize such caskets with messages or photos to honor your loved one. The cardboard casket offers you a chance to send off your loved one with their favorite poems or songs written on it. You could invite other family members and friends also to add their favorite memories in the form of pictures or words on the eco-friendly casket. This will make it a memorable and appropriate funeral for the person who has touched your life.
A natural casket is suitable for both cremations and burials; in the case of a cremation, an eco-friendly choice such as a paper casket may be a good idea because it doesn't contain toxins and also needs lower fuel.
How To Buy A Cardboard Casket?
An aspect to consider while buying a casket is where to buy it. Much like anything else, you can buy a casket online. It may be more convenient and less overwhelming emotionally and also physically to do so. When you buy a casket online, you can pick a time of your choice and add the product to your cart. It is a seamless experience and you can also get a casket custom-made by choosing color and material. What's more, the casket gets delivered to the location of your choice in time for the visitation or funeral service.
Before buying a cardboard casket, make sure you look into all the available options and then pick one based on your budget and preferences. Also, don't forget to keep in mind the preferences of your loved ones. If you find it overwhelming to do the research on your own, it may help to talk to family or friends when you pick a suitable casket.

Time To Buy A Cardboard Casket Online
Now that you know all about a cardboard casket, it is time to go online and buy one to send off your loved one.  Titan Casket offers cardboard caskets that come with a pillow, throw covers and adjustable bed so there's no need to buy anything extra. We ensure that the casket you have picked arrives at your location in time without any extra shipping charges.