When And How To Buy An Eco Casket?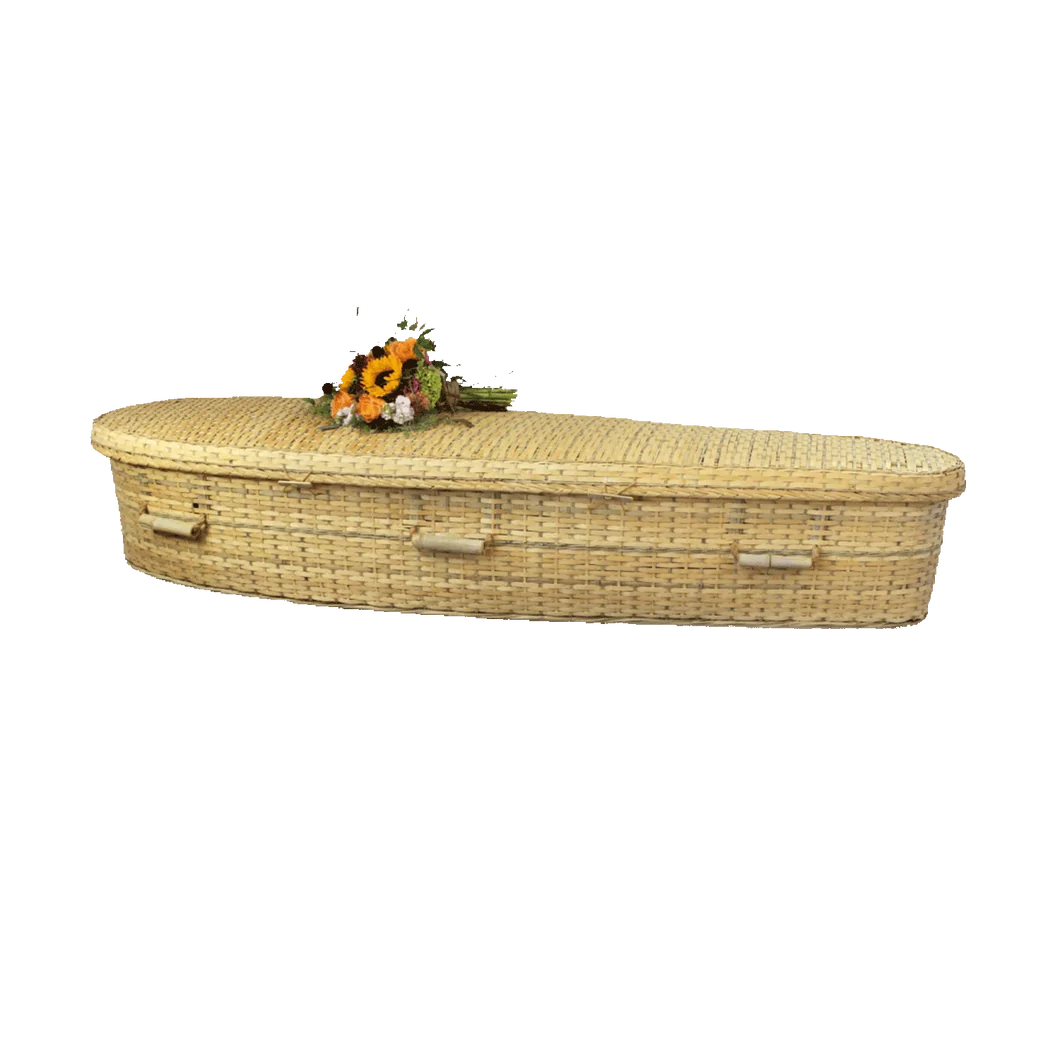 What Are Eco-friendly Caskets?
Eco caskets are cases that are made of eco-friendly materials. If your loved one has decided to have an eco-friendly farewell or if it's a decision you've made, eco-friendly caskets make for thoughtful and respectful caskets. The materials are biodegradable, including other accessories and interiors that make the casket.
You can read about eco-friendly caskets in our other blogs in detail. This will give you a better sense of why to buy an eco-friendly casket.
Deciding on the type of eco-friendly casket is always going to be a tough call to make but learning about them will make the process a tad bit easier for you.

Titan Casket offers a breakdown of some of the different styles (of coffins and caskets) and materials (metal caskets, wooden caskets, and particle board caskets) available to choose from our collection of caskets for sale.
When To Buy An Eco-Casket?
If you're pre-planning a funeral or if you're scramming your time to organize a funeral last minute, chances are, you've landed on picking an eco casket because you see the benefits. These include,

1. Materials
Made from materials like cardboard, wood, woven fiber, or wool, eco caskets are meant to easily decompose the materials into the ground.
Cardboard caskets are affordable caskets that are also highly personalized. You can, of course, pick the size and shape of the casket but you can truly customize the memories of your loved one. The friends and family members of the deceased can paint on the casket and leave loving messages because the material will let you do that.
Wooden caskets work really well for both crematory/burial kinds of funeral options. These are usually pine box caskets.
Woolen caskets are also a tasteful preference when it comes to eco-friendly caskets and can be made to fit your needs. Caskets made of bamboo and willow also make for sustainable choices.

2. Cost
Eco-friendly caskets are affordable because of the kinds of materials used to make the casket. This doesn't mean they lack quality. Eco-friendly caskets are sturdy and reliable and do good for the environment too. They usually range between $500 to $2000, depending on the kind of material and interiors that you pick.
Eco-friendly caskets aren't treated with chemicals or with materials that are not biodegradable. Even the handles, locks and cloth made of materials decompose easily. The best part of buying an eco-friendly casket is that it extends the luxury of painting, drawing, and personalizing the casket. You can take the help of your family members and friends and paint or customize, say the wood or cardboard casket, and give a respectful and endearing  tribute to your loved one.
How To Buy An Eco-Casket?
You can find eco-friendly caskets in any funeral home. Funeral homes have seen the shift to buying eco-friendly caskets and so they have started to include a variety of caskets for you. When it comes to buying from a funeral home, it might be a little bit of a tedious process. Figuring out the Funeral Rules, finding the right size, type, material, and cost for it and getting the casket delivered to your doorstep. Most funeral homes are helpful and you are likely to find the casket you need after some searching.
To make this process easier, you can always take a look at online retailer websites selling eco-friendly caskets. It gets simpler to compare things like prices and materials. You can customize, find the right size and shape and have the interiors made to fit your preferences. What comes with purchasing online is having the ability to trust. Most online websites meet your expectations. They also deliver to your doorstep for a minimum or no delivery fee.
Eco-Caskets Make All The Difference
Whatever your choice of channel is for purchasing an eco-friendly casket, you should know that picking one makes all the difference. Our world deserves consideration and action from our end and making sustainable choices is the least we can do to give back to mother earth.
If you're looking for a hassle-free experience, shop for eco-friendly caskets online. Check out Titan Casket to buy eco-friendly caskets. You can find the material of your choice and customize it to your needs.
Remember to reach out to other family members and friends for support at a tough time like this one!