How Does A Prepaid Funeral Plan Work?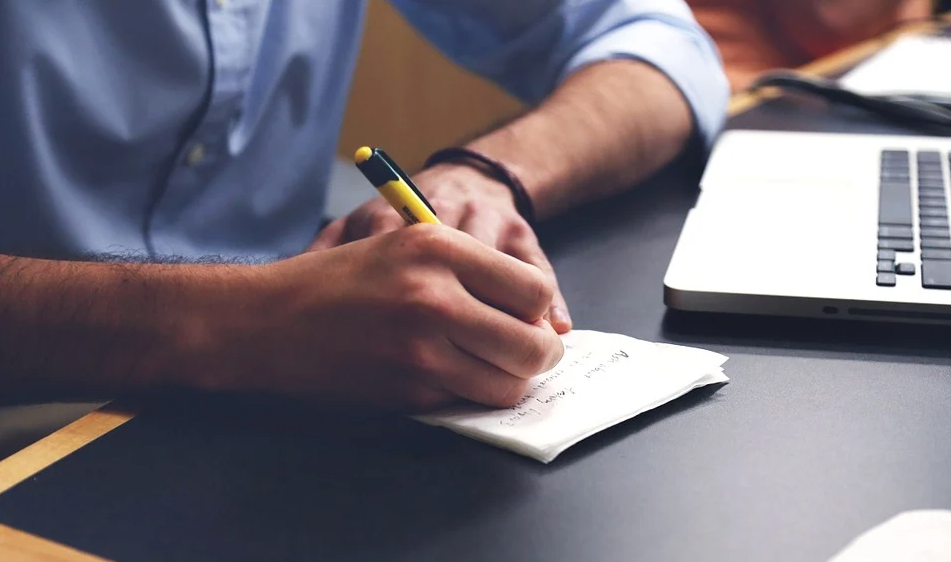 A prepaid funeral is one of the most effective approaches to ensure that your loved ones are not burdened with significant financial decisions relating to your end-of-life services and burial. By making your wishes known prior to your passing, your family has the comfort of knowing that every decision made during the funeral planning process reflects you and your interests. If you want to know more about your options, read on as Titan Casket answers the most often asked questions about how a prepaid funeral plan works and explains how Titan Care is a flexible, more secure alternative to traditional options.
Table of Contents

Why Preplan Your Funeral?
Making pre-need decisions about funeral or memorial arrangements, from the choice of casket or coffin to the location of your final resting place, can bring considerable peace of mind to you and your family members. You will know that your loved ones will not struggle to make extensive funeral arrangements as they grapple with the intense emotional aspects of grief. And they will know that every step in the process reflects your personality and your wishes. 
You can create a pre-need funeral plan that is as general or detailed as you wish. For example, you can work with a funeral home director and/or your family to decide on issues such as whether or not you want a "green" funeral, an open casket, pallbearers, and the location of your burial plot, among others. You can select a specific casket or coffin online, like the high-quality, handcrafted ones available through Titan Casket, or give them general ideas of color and style. You can let them know if you prefer a traditional funeral service or if you want a DIY event following at-home body care. These decisions, made early in the funeral planning process, will help guide you. And, of course, a funeral consultant also may have suggestions that can help you create your funeral plan.
So How Does A Prepaid Funeral Plan Work?
A prepaid funeral plan not only lays out the critical elements of your end-of-life celebrations, but it settles the costs of those items before your death. Typically, it includes the casket or urn, many (if not all) of the funeral service elements, cremation costs (if that is your approach), and the headstone. Depending on what type of prepaid funeral plan you choose, it can also lay aside money to handle your medical expenses in the days leading up to your passing. If you decide on a prepaid plan, be sure to leave behind documentation that thoroughly details your decisions, including the contact information for chosen service providers.
What Are The Different Types Of Prepaid Funeral Plans?
There is a growing array of prepaid funeral plans that offer different advantages to the buyers. Among them:
Burial Insurance, 

Whole-life Policies,

Revocable Trusts, and

Irrevocable Trusts.
Burial insurance, also referred to as funeral insurance, is designed to cover the costs of your end-of-life expenses. A beneficiary is chosen, and they can use the death benefit to cover the burial expenses. However, they can use the benefits at their discretion, so be sure they are aware of the details of your prepaid funeral plan.
Whole-life policies, as the name suggests, works like your typical life insurance policy does. As with the burial insurance, your beneficiary is given the insurance payout after your passing to cover the funeral expenses. The policy is paid for over time through premiums and often requires a health exam before finalizing. If this sounds appealing to you, be sure to verify that your state does not require that a funeral home be named as the beneficiary of your policy. 
Revocable trusts work as a contract for funeral expenses. Payments are made in installments to your chosen funeral director, who places them into an account that draws interest on your balance. When it comes time to pay for your funeral expenses, your named trustee and the funeral director will work together to put into place your prepaid funeral plan.
Irrevocable trusts work in much the same way as a revocable trust; however, once it is in place, it cannot be changed by the creator of the trust. Only the beneficiary can make changes to it after the initial paperwork is completed. 
Are There Risks To A Prepaid Funeral Plan?
There has been criticism directed at some types of prepaid funeral plans. Depending on which insurance company you choose and how long you have paid your premiums, they may not pay out for the entirety of the policy until a threshold is met. Also, you cannot guarantee that certain vendors or funeral homes will still be doing business when you pass. If you do go into a prepaid contract with a funeral home, it is critical that you get a written declaration guaranteeing the return of funds or the ability to transfer the contract to other funeral providers should the contracted services provider cease operations.
How Does Titan Care Offer A Better Prepaid Funeral Plan?
Titan Care offers transparent and flexible prepaid funeral plans that can cover everything from a pre-need casket to comprehensive funeral coverage. Our caring, non-commissioned experts will discuss your options with you and assist you in putting your plan into place. You can pay in-full at the time of contracting or pay over installments for up to 10 years. For the majority of Titan Care customers, their funeral coverage begins immediately and covers the entirety of the amount. At the time of need, your funds can be used at Titan Casket or any funeral home or service provider.

How Does Titan Care Alleviate Prepaid Funeral Plan Risk?
While Titan Casket plans to be around for a very long time, your contract is arranged with Global Atlantic Financial Group, an A.M. Best Excellent (A) rated insurance carrier and is not dependent on any one funeral product or services provider. In addition, the contract will not expire. Your Titan Care contract payments are placed into a trust that cannot be touched until the time of need, and the money is fully transferable to vendors and service providers other than Titan Casket. When the need arises, your funds can be accessed in 48 hours or less.
Do you have other questions about
how prepaid funeral plans work
or any other issues relating to end-of-life services? 
Titan Casket
 is here to help you get the
funeral
you want at a fair price.