Funeral Songs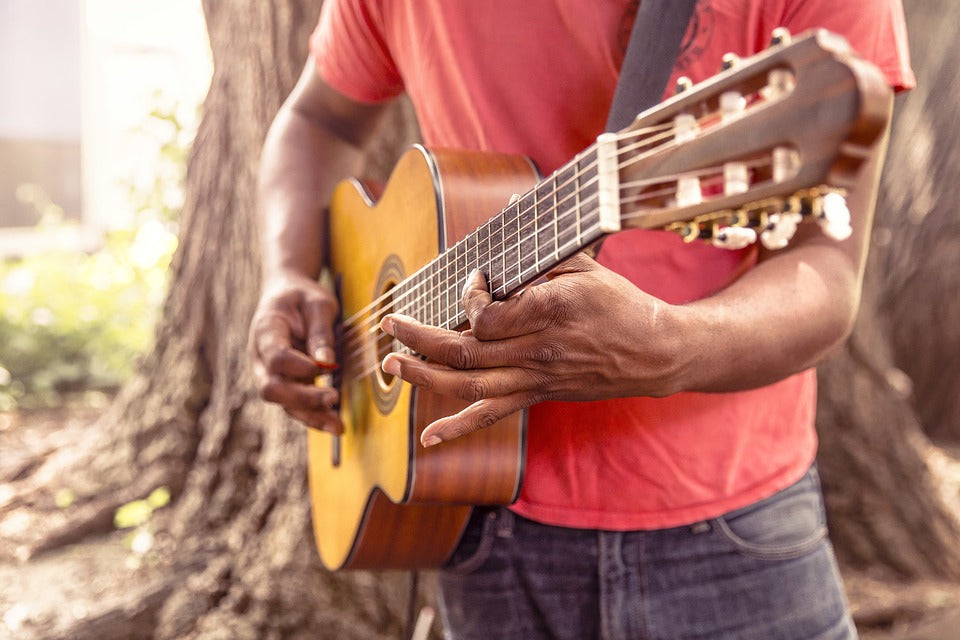 There are many elements that go into the funeral planning process. From choosing a casket and deciding whether to bury or cremate the deceased to organizing funeral-related events such as visitations and memorials, families need to make many arrangements with regard to a loved one who has passed.
One of the more significant elements of a funeral or memorial service is the music that is played during the event. Whether reflective or uplifting (or both), songs set the tone for the gathering, providing comfort and honoring the departed's personality.
How Do You Choose Songs For A Funeral?
Each funeral or memorial service is unique, and there is no specific rule that should absolutely be followed with regard to the music that you choose. But there are some general guidelines that can be useful to follow.

Try to strike a balance between acknowledging the sadness of the event and providing a sense of hope and inspiration.
Funerals are, generally speaking, somber occasions, and it's appropriate to convey a sense of sadness that a loved one is no longer with us. But music with an uplifting message can help to communicate a feeling of happiness and gratitude for a life well lived.
Consider your loved one's interests and tastes. The songs that you choose should serve as a reflection of the person you are honoring. For example, if the departed was deeply religious and fond of gospel music, then it would make sense to choose a gospel hymn to play during the service. Likewise, if your loved one had contemporary taste, you could choose a more recent pop song - particularly if the artist was one of the deceased's favorites.
Consider your setting - and your guests. While funeral and memorial services should above all be a reflection of the person who has passed, it's worth bearing in mind the circumstances when choosing music. If you're holding a funeral service in a church or other place of worship and many elderly people are attending, it might not be entirely appropriate to play a song that contains profanity. Bear in mind, too, that the music you play should not deflect from the purpose of your gathering; if funeral attendees are distracted by the song they're listening to, they will be less likely to be able to focus on the real reason they are there - to pay their respects to a loved one.
Decide whether or not to have live or recorded music. While traditionally less customary, recorded music has become an increasingly common element of funeral services. That doesn't mean that you can't organize live music at the event, however. Asking a close friend or family member of the deceased to perform a song at the funeral or memorial service is a wonderful way to add meaning to the gathering. In many cases, you can also arrange for the choir or organ player at your church or place of worship to perform. You can also include a combination of live and recorded music; perhaps you can plan for your musicians to play or sing during the processional and at the end of the service, and for recorded music to play after the eulogy. There are no specific rules, so you should feel free to do what you feel makes the most sense for the event.
Funeral Song Suggestions
Regardless of how well you knew the person who has passed, it can be hard to decide on a funeral song that accurately expresses the emotions you want to convey. We've included some suggestions below, organized by genre, to give you some ideas.
Popular Funeral Songs: these popular songs are often chosen for funerals, given their eloquent lyrics.
"Lay Me Down" - Sam Smith

"Tears in Heaven" - Eric Clapton

"Wind Beneath My Wings" – Bette Midler

"Bye Bye" - Mariah Carey

"These Three Words" - Stevie Wonder

"I Miss You" - Beyonce

"I'll Be Seeing You" – Billie Holiday

"My Way" – Frank Sinatra
Gospel and Traditional Funeral Songs: with their spiritual lyrics and beautiful arrangements, gospel and traditional songs are a thoughtful choice for your loved one's funeral.
"If I Don't Wake Up" - The Williams Brothers

"God Is Here" - Karen Clark Sheard

"All We Ask" - Donnie McClurkin 

"I'll See You Again" - Richard Smallwood

"Amazing Grace" - Christian Hymn

"Danny Boy" - English/Irish hymn
Country Funeral Songs: country music is known for its heartfelt songwriting, and there are plenty of country songs that convey the many feelings one experiences after losing a loved one.
"There You'll Be" - Faith Hill

"Drink a Beer" - Luke Bryan

"I Will Always Love You" - Dolly Parton

"I Hope You Dance" - Lee Ann Womack

"When I Get Where I'm Going" - Brad Paisley

"Your Long Journey" - Emmylou Harris

"Broken Halos" - Chris Stapleton

"Go Rest High On That Mountain" - Vince Gill
Classical Funeral Songs: classical music lends a sense of timelessness to any occasion, and these songs are among the most commonly chosen for funerals.
"Adagio for Strings" - Samuel Barber

"Ave Maria" - Franz Schubert (and others)

"Air on a G String" - Johann Sebastian Bach

"Clair de Lune" - Claude Debussy

"Moonlight Sonata" - Ludwig Van Beethoven
As with so many aspects of the
funeral
planning process, music is a very personal choice. By choosing
songs
that accurately represent the importance of the occasion and your loved one's character, you can pay tribute to the departed's memory in a truly meaningful way.