Here's Everything You Need To Know About Urns For Ashes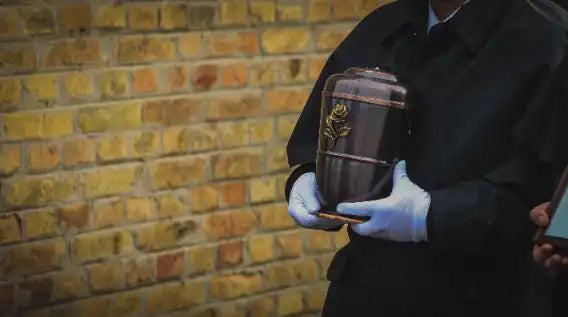 The Purpose Of An Urn
An urn is a container that stores the cremated ashes of your loved one. Urns can mean a lot to the family and friends of the deceased. It reminds them of memories they shared with the person and helps them safeguard the remains to keep close to them. Buying an urn can be challenging; simply because of the plethora of options available. If you're looking to buy an urn, you're sure to have questions like where to buy an urn, how to buy an urn, the different types available and what's the cost of each. In that case, you've come to the right place.
You can get permanent urns that you keep with yourself forever or temporary urns that you can use as a display or use for when you're scattering the ash.
Types Of Urns
Depending on your purpose for the urn, you can find different types of urns that will meet your needs.
1. Standard Urn: A standard urn holds about 200 cubic inches of ash. A standard urn comes in various shapes and materials, with different costs attached to them. A standard urn usually costs about $80 dollars and more, depending on the material you pick.
2.  Keepsake Urn:  Keepsake urns are smaller in size and can be used to collect the ashes of children or pets. Keepsake urns also earn this name because members of the family will distribute the urns to other members in these keepsake urns.
3. Jewelry Urn: If you want the option of saving the ashes of your loved one in a piece of jewelry, these kinds of urns work best for you. You can have the ashes stored in a ring, necklace or bracelet.
4. Companion Urns: Companion urns are bought for when you want to store the ashes of two people in the same container. This could be the wish of the deceased or a planned step for people who want to be close to their loved ones, even in the afterlife.

Urns come in various materials. You can pick the material based on the purpose of the urn and your budget. Urns are usually made of ceramic, glass, copper, aluminum, wood, silver, gold, steel, wicker and more.
The metal and alloy ones usually cost the most and urns made out of wicker, glass, and ceramic are cheaper. If you're planning on buying a permanent urn, you should go for urns made of sturdier materials like steel, silver, gold and aluminum. If you're planning on disposing of the urn after or using it as a temporary option, you can pick cheaper materials.

Urns usually cost around $50 and can go up to $100 and more. You can also find biodegradable urns made of materials like cardboard, wicker, bamboo and wood. Make sure you find untreated urns that aren't coated with inorganic materials.
Personalize your cremation urns by picking different colors, materials, and engravings. You can also have stones stuck on the outside or have them made in a different shape. Traditional urns are round large containers but you can use options like wooden box urns or even seashell-shaped urns.
That's the advantage of buying an urn, you can have it custom to the needs of the deceased.
Where To Find An Urn
If you're looking to buy an urn online, you can visit websites like Forverance, Perfect Memorials, Etsy, Stardust Memorials and Titan Casket. You can find all kinds of cremation urns across these websites. Narrow down the material you have in mind after figuring out the purpose of the urn. You also have the option of choosing the color of the urn, the shape, and the price of course. Shopping for an urn online will save you the trip to funeral homes. Hopping from one funeral home to another is a time-consuming process. Because you want to find the best urn for your loved one, you're allowed to be particular about how you want the urn to look and feel. Buying an urn online can help you go over all your options without having to step out at all.
Most of these online retailers, like Titan Casket, deliver the item to your doorstep for free. You can find highly customized options on the internet. Finding the right urn may sound tedious, especially at a time when you're overwhelmed and exhausted from the amount of planning that goes into organizing a funeral. Looking at your options online can help you find the urn that works for you and respects the wishes of the deceased.