How Funeral Pre-Planning Can Reduce Emotional Distress For Your Loved Ones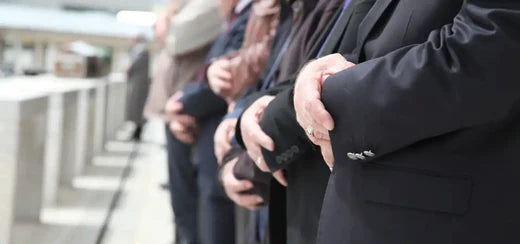 Planning A Funeral During Times Of Grief
Losing a loved one is one of the most traumatic experiences one can go through. However, it does feel like the world is about to collapse, and feelings of grief, anger, and overwhelming sadness surround one. In such a situation, having to make decisions concerning funeral planning can cause emotional distress and lead to bad financial decisions. For this very reason, funeral preplanning is extremely popular today.
Why Should You Consider Funeral Preplanning?
Here's why funeral preplanning can be a wise idea to go for.
Give time to your loved ones

 - The grief that encompasses the entire family after the death of a loved one is immense. During this period, your loved ones need time with each other to process the harrowing events that took place. Hence, planning for funerals beforehand is a thought you should consider seriously to give your loved ones the appropriate time to grieve. 

Reduce emotional distress

 - With the passing of a loved one comes immense grief, guilt, anger, and sadness. While everyone is mourning, making critical decisions about the funeral can aggravate the enormous emotional strain. You can avoid this by preplanning everything related to the funeral.

Avert family conflict

 - Everybody is exceptionally high on emotions in times of grief. During this time, decision-making regarding the funeral can cause disputes among the family members. But by preplanning a funeral, you can save your family from potential misunderstandings and have everything sorted out.

Avoid financial stress

 - Funerals are expensive. It costs a lot of money, from the casket to the food. This sudden financial stress of planning a funeral can add to the overall distress that already comes with funerals. One critical way to save on funeral costs is by preplanning the funeral. If you plan, you can explore a number of options and choose the one that aligns with your taste and budget. You can also save your family from urgently spending additional money looking for a casket.

Honor your wishes

 - Most people have some preferences on how they would like their funeral to be held. This includes the type of casket they would like to be buried in, where they would want their funeral to be had, who they would like to invite, and so on. To best ensure that all your wishes are honored, make sure to plan everything in advance.

Price protection

 - With the rising economic uncertainty across the world, you can never be sure that the prices of caskets or venues won't hike up. By pre-ordering a casket beforehand, you can lock in the fees that apply at that moment. This can bring peace of mind to your loved ones and save them a significant amount of money.

Eliminate the possibility of mistakes

 - Mistakes are very likely to happen when one is in grief and shock. And the last thing you would want is for your family to make mistakes in funeral planning and then regret it later. This possibility is almost entirely eliminated when you choose to preplan a funeral. 

Funeral Pre-planning - Caring Beyond The Grave
The importance of funeral preplanning cannot be stressed enough. If you are wondering how not to make emotional decisions during a funeral, funeral preplanning is the way to go forward. With funeral preplanning, you give your loved ones the opportunity to grieve properly without having to make tough decisions. You also help them save money in an environment where funeral costs are rising every day. To sum it all up, there are hardly any cons to preplanning a funeral, and it truly is something you must consider for your loved ones.
Titan Casket offers you the opportunity to pre-order a casket of your choice. You can choose from many options at Titan Casket and even customize your casket as you like. To top this off, we also guarantee top-notch quality and offer free standard shipping. Once you finalize your casket of choice, you can lock in the price. You can make an upfront payment or pay for it in easy installments. As soon as the first payment is made, you will be mailed a copy of the agreement that will ensure that your casket will be delivered at the right time.