Remembrance Keepsakes: Types, Cost, and Meaningful Ways to Preserve Memories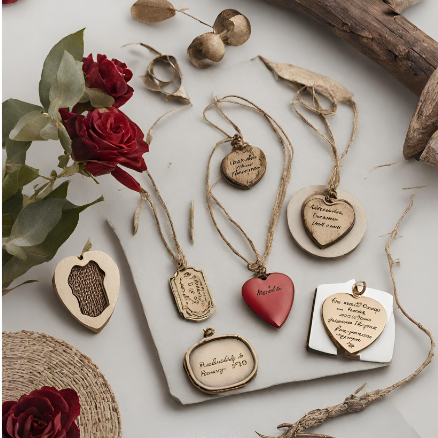 Whether you decide to keep your loved one's ashes in a cremation urn or craft it into cremation jewelry, there are several remembrance keepsake ideas available out there. Read ahead to get a clear insight into some of these.  
What Is A Remembrance Keepsake?
The purpose of a memorial keepsake is to remind you of your loved one after their passing. It is a thoughtful piece of remembrance to honor the person's life and allows you to hold onto something that reminds you of them. There are no fixed types of keepsakes. Anything can be a keepsake, so long as it reflects something about a lost loved one. It could also be an item that the person giving might have previously owned. In the case of a remembrance keepsake, it could be a belonging of your loved one they may have left with you just before they passed or might have even willed to you. It could also be an item you bought or crafted in memory of that person. Sometimes, grieving families are gifted remembrance keepsakes from well-wishers and friends. 
What Are Some Types Of Remembrance Keepsakes, And What Do They Cost?
Cremation Keepsakes:
Cremation keepsakes, as the name suggests, are crafted to contain your loved one's ashes. There are several types of cremation keepsakes— jewelry, pressed records, frames, and so on. They are meant to exude your loved one's likeness or interests, therefore, reminding you of them and making you feel like they are still with you in some way. The price of these items can vary greatly depending on the object, quality, place of purchase, and several other factors. Luckily, whether you are looking to spend more on higher-end versions of these products or looking for cheaper alternatives, there are several options for you to choose from in either case.
Another popular cremation keepsake is a cremation urn. It is perhaps the most common of remembrance keepsakes. It is a container holding the ashes of your loved one. It may be kept with one person or shared amongst family members. Although a loved one is lost and they are not around you physically, the urn is a comforter that acts in remembrance of their life and relationship with you. Adult urns cost between seventy-five dollars to three-hundred and fifty dollars. However, since it is a keepsake, only a small portion of these remains may be contained. These smaller urns cost between twenty-five dollars and sixty dollars each. 
Figurines:
A figurine keepsake is a popular memorial item of remembrance. An angel figurine is perhaps the best-known figurine. It is symbolic of your departed loved one watching over you from heaven. This is also a meaningful and appropriate gift to give someone else who is mourning the loss of their loved one as well. The remembrance of the item alludes to your loved one being in a better place. It may help with grieving as a reminder of the very idea. They cost between a few dollars to over a hundred, depending on the weight, material, size and place of purchase. You may even find smaller ones at a Dollar Store or Walmart, which would cost anywhere less than twenty dollars. If you want to keep these figurines in your garden or outside, the prices might vary by a few dollars. 
Items of the deceased:
Perhaps the most inexpensive of remembrance keepsakes is an object of the deceased loved ones. This involves either being given something to remember your loved one before they pass or keeping something of theirs after they pass. There are no rules or conventions governing what objects count as remembrance keepsakes. These objects vary from a comb to a watch to a strand of hair, artwork, and so on. 
If you are looking at a cremation keepsake, such as a cremation urn, you must check out Titan Casket for exclusive options and impressive deals. 
Frequently Asked Questions 
What is the purpose of a remembrance keepsake?
Answer: A remembrance keepsake serves as a tangible reminder of a loved one and helps in coping with grief.
How much does a remembrance keepsake typically cost?
Answer: The cost of a remembrance keepsake varies widely, depending on the type, material, and customization.