Titan Orion Series Caskets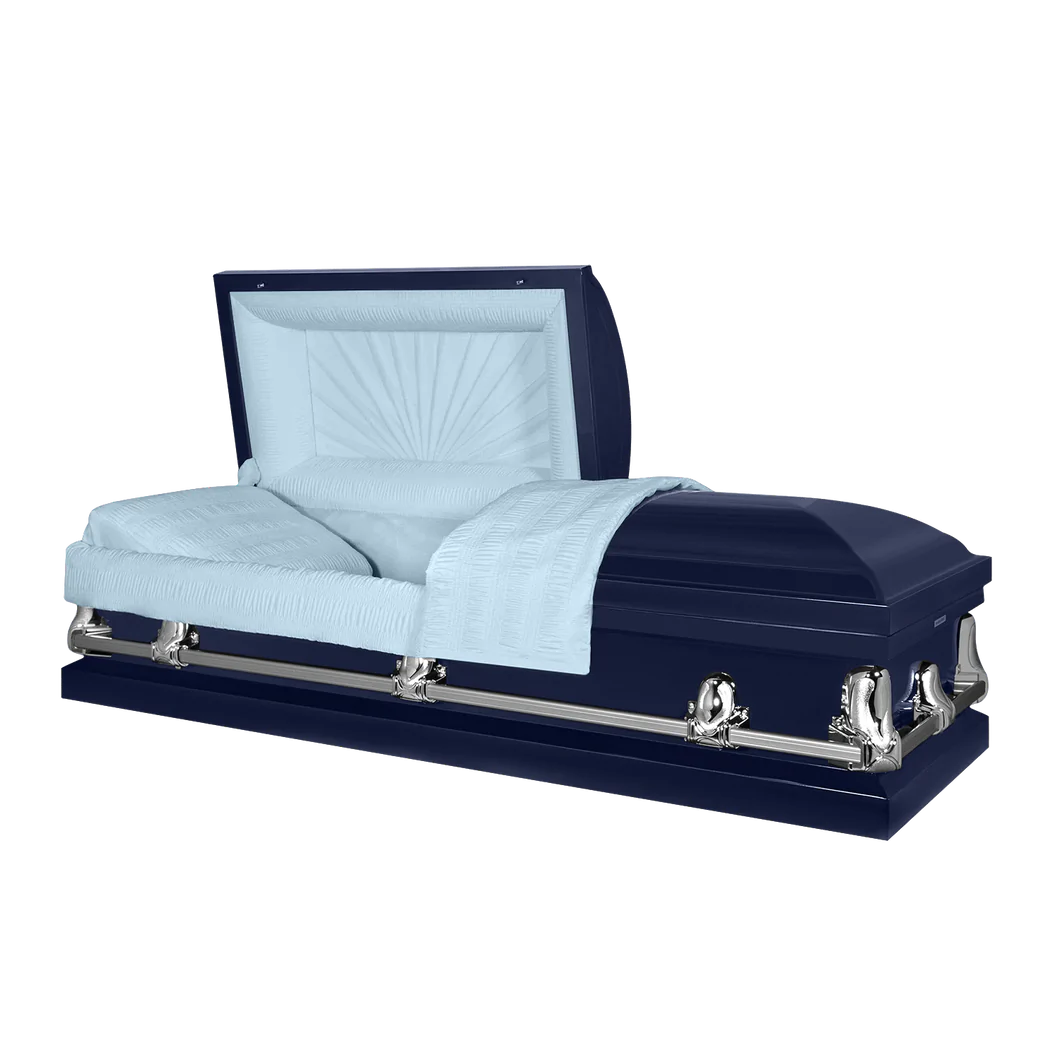 Introduction
Funerals can prove to be a tumultuous time in one's life, and nothing or no one can prepare you for the grief and turmoil you and your family go through. During such difficult times, despite the sheer suffering you are facing, you will have to make arrangements for a befitting funeral for your loved one. This includes arrangements for the funeral ceremony, transportation of the mortal remains to the funeral home, arranging for a casket, and logistics for transporting friends and family. Rather than opting for a casket from a funeral home (which can often prove to be very expensive), you can opt for a casket online, which will be more cost-effective. One of the leading manufacturers of caskets and coffins, the Titan Orion Series (which can be purchased online), offers you a choice of a wide range of metal caskets at affordable rates.

Titan Casket offers a breakdown of some of the different styles (of coffins and caskets) and materials (metal caskets, wooden caskets, and particle board caskets) available to choose from our collection of caskets for sale.
Titan Orion Series
The Titan Orion Series, manufactured in America, is the company's most sought-after model and boasts of a glossy finish, intricate craftsmanship, and affordable pricing, starting at $1,199. 
Why Buy The Titan Orion Series Casket
Let us now look at some of the features of the Titan Orion Series casket that makes it the best bet when it comes to buying a casket:
These caskets boast a shiny, smooth finish, offering a radiant sheen.

These caskets come with intricate craftsmanship and are easy on the eye.

To make transportation easier, this casket is fitted with reinforced stationary handles.

The interior is lined with crepe, thus offering a feather-soft texture.

The Titan Orion Series caskets come fitted with a pleated sunburst head panel.

The casket comes fitted with a rubber gasket and a locking mechanism.

These caskets have been designed to fit all standard burial vaults.

These caskets come fitted with adjustable headrests and footrests.
Let us now look at the specifications associated with the Titan Orion Series caskets:
Interior Size: 79"L x 24"W x 14"H

Exterior Size: 83"L x 28"W x 23"H

Weight: 180 pounds

The Thickness of Steel: you can opt either for 18-gauge steel, or 20-gauge steel

Lid Design: Split Lid
The Titan Orion Series casket comes in a multitude of colors, including black, bright yellow, bronze, copper, dark blue, gunmetal, hunter green, light blue, orange, orchid, pink and rose gold, red, royal purple, silver, white, and white and gold.
Conclusion
When you lose a loved one, the grief you go through can prove to be horrendous, and during such times, arranging for a funeral can prove to be stressful. In times like these, by choosing Titan Casket and by availing of their casket services, you can make sure you give your loved ones a funeral befitting their life. They offer you affordable caskets, quick delivery, and further add-ons. Titan Caskets also offers you the choice of customizing your casket as per your preferences and offer both sustainable choices, as well as pre-plan policies. 
When it comes to arranging a funeral befitting the love you have for your loved ones, Titan Casket is the best choice to make all such arrangements online.